Long Lost #2 Review: Tension Abound
Out December 27th is Long Lost #2, the creepy indie horror comic published by Scout Comics. With spot on pacing and a clean aesthetic, Matthew Erman and Lisa Sterle have yet another fantastic issue in store.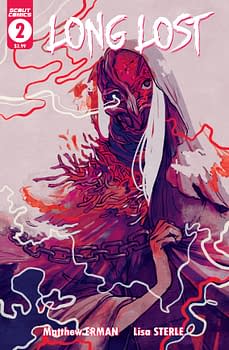 As I've mentioned previously, Long Lost's forte is subtle, creeping horror, and #2 is no exception. It works quietly, even in the scenes where Frances and Piper are confronted head on with the monstrosity that's been stalking them. Their horror and shock isn't so much understated as it is realistic. Both women are coming to terms with the fact that what they've been seeing is real, and while neither falls into hysterics, their fear feels deep and true.
What I expected from said creature is not at all what I got. Given its horrific appearance and awful actions last issue — from delivering disgusting, fleshy objects to kidnapping Piper's dog — I had planned for a chase scene or a violent struggle. Instead, Erman and Sterle add to the unsettling aura of the beast by giving it intelligence. The words spoken in its disjointed and skittish voice make sense and have clear purpose, even if they're babbled near frantically at the duo. I swear I could hear its chattering as I read through the scenes.
There's a moment where Frances, angry and protective of her sister, attacks the creature and reveals its face. Given its true appearance is already shown on the absolutely stunning cover of issue #2, there's no real reason to focus on it for the reader's sake. Erman and Sterle seem to understand that, as well. Showcasing their firm control over pacing, no one shrieks and the panel itself is presented without fanfare. The creature's frightening visage is simply left there, out in the open, for the reader to observe and shudder at on their own.
With the monster's arrival it brings an invitation, sending the pair on a journey to find their aunt. Watching Piper and Frances interact on their drive is a real treat. Anyone who has siblings will immediately catch themselves relating to the dialogue between the two. It's a scene that could easily be boring if the chemistry wasn't so strong. But once again, Long Lost takes quiet, everyday scenes and spins them into something captivating.
The note Long Lost #2 ends on is an interesting one. It conjures up a load of anxiety for the women and what they're about to face. But Long Lost leaves you to dangle there, feeding your fears instead of confirming them. It's a fantastic way to taunt you into waiting for the next book without being frustrated by a cliffhanger. I cannot wait to see what this team comes out with next.
Long Lost #2 will be out December 27th for $3.99, don't miss picking it up.
---
---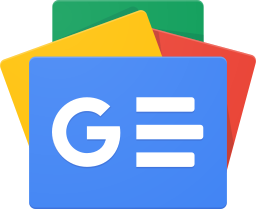 Stay up-to-date and support the site by following Bleeding Cool on Google News today!