BOOM! Studios is on a "first look" kick this week, releasing previews of upcoming comics like there's no tomorrow (which, given the current climate, is a fair assumption). The latest comic on the list is Coda #2, by Simon Spurrier and Matías Bergara. A press release provides more details:
This all-new series, which sold out at a distributor level before the release of the first issue, reveals the aftermath of an apocalypse which wiped out nearly all magic from a once-wondrous fantasy world, in which an antisocial former bard named Hum seeks a way to save the soul of his wife with nothing but a foul-tempered mutant unicorn and his wits to protect him…but is unwillingly drawn into a brutal power struggle which will decide forever who rules the weird wasteland.

In CODA #2, featuring a main cover by Bergara, along with variant covers by Lee Garbett (Skyward) and Chris Wildgoose (Batgirl), a dangerous person from Hum's past has returned. Now he's bound, blindfolded and sent into exile on the back of Nag, his loyal Pentacorn. Things don't seem like they can get worse for Hum…until they get much worse.
Coda #1 sold out and got a second printing? Well, that's ironic, isn't it? Dontcha think?
BOOM! Studios editor Eric Harburn declined to address this in the press release, instead saying:
If you liked the craziness that Si and Matias cooked up in the first issue of CODA, you're gonna love where they take the story next – though Hum might think otherwise. It's exciting to see readers, retailers, and press all embrace the exciting new world created within the pages of this series, and it's the team's goal to make every issue more surprising than the last.
Coda #2 hits stores on June 13th. Check out the preview below.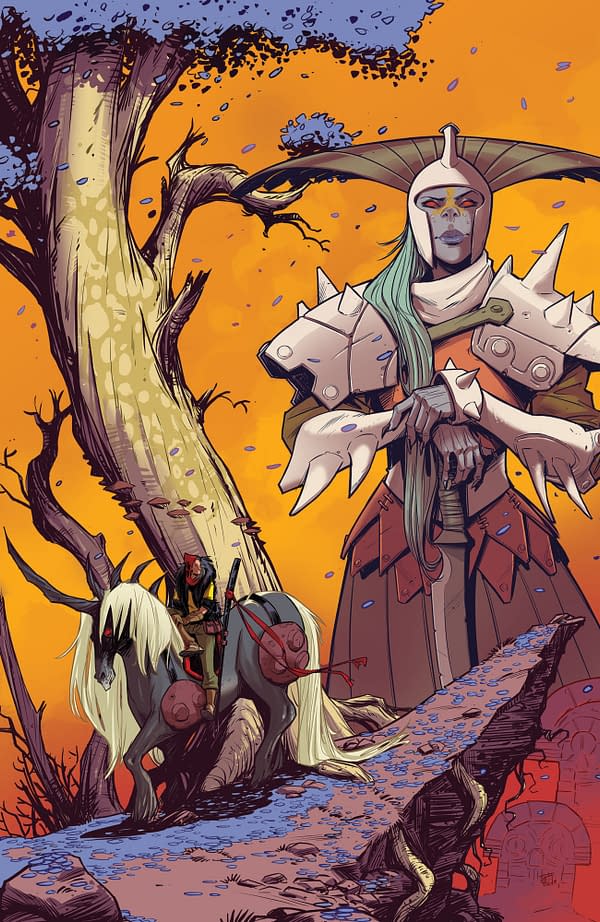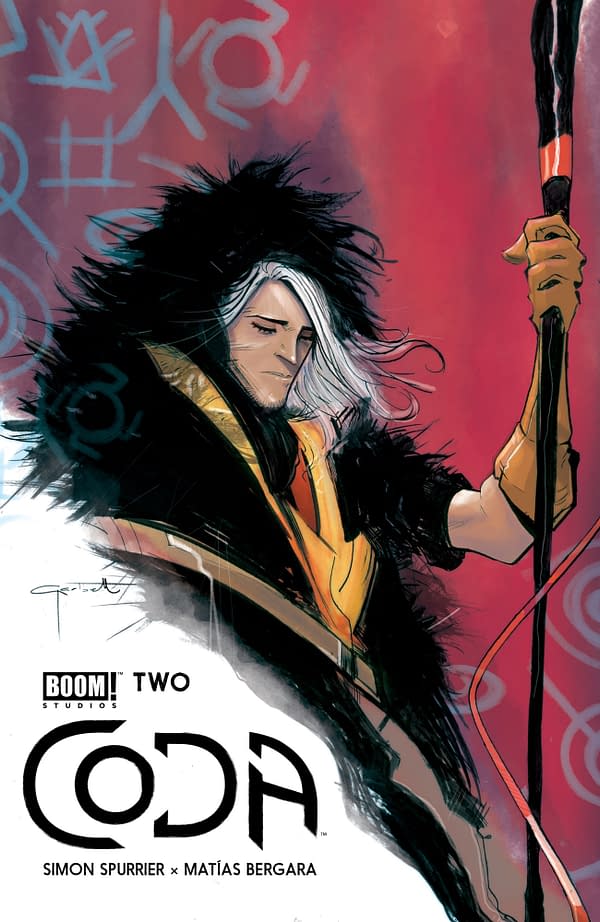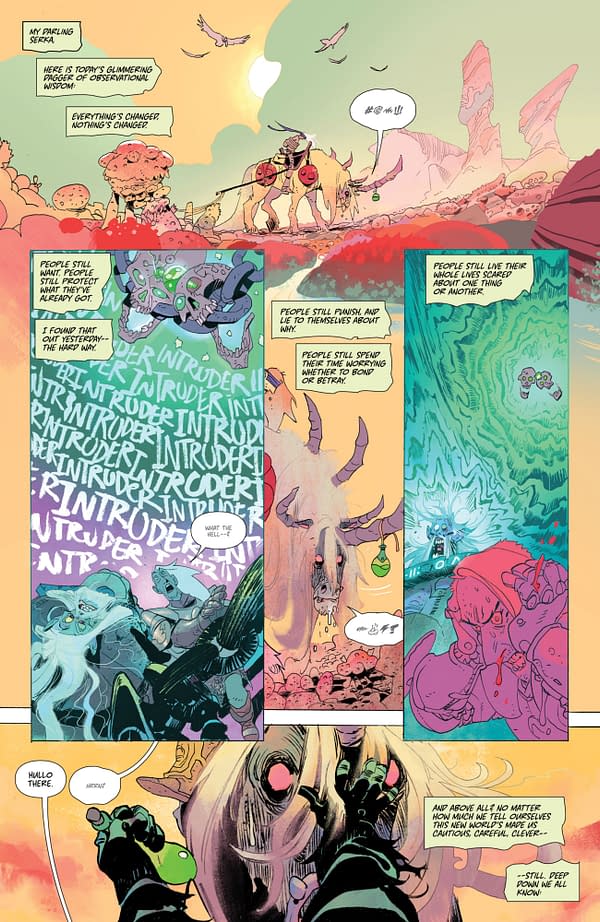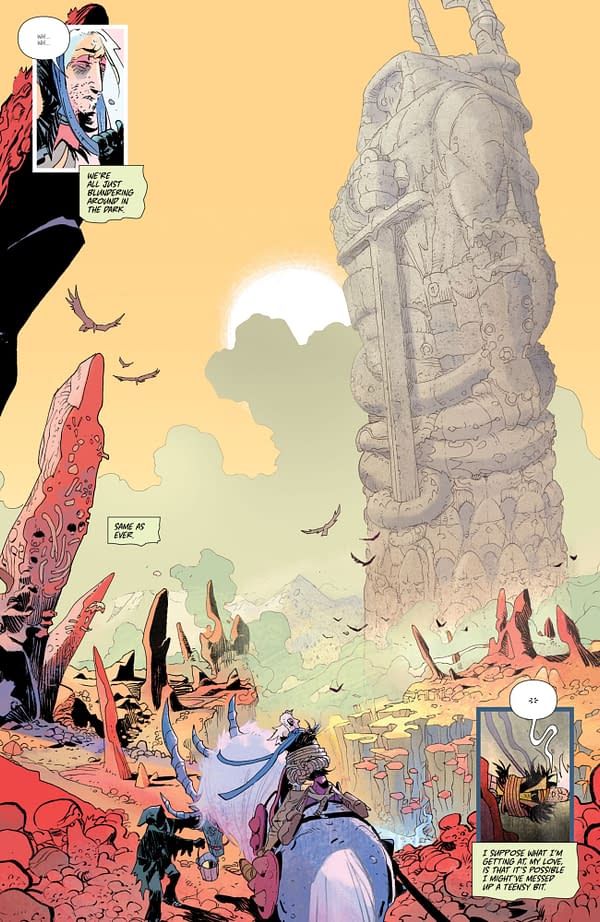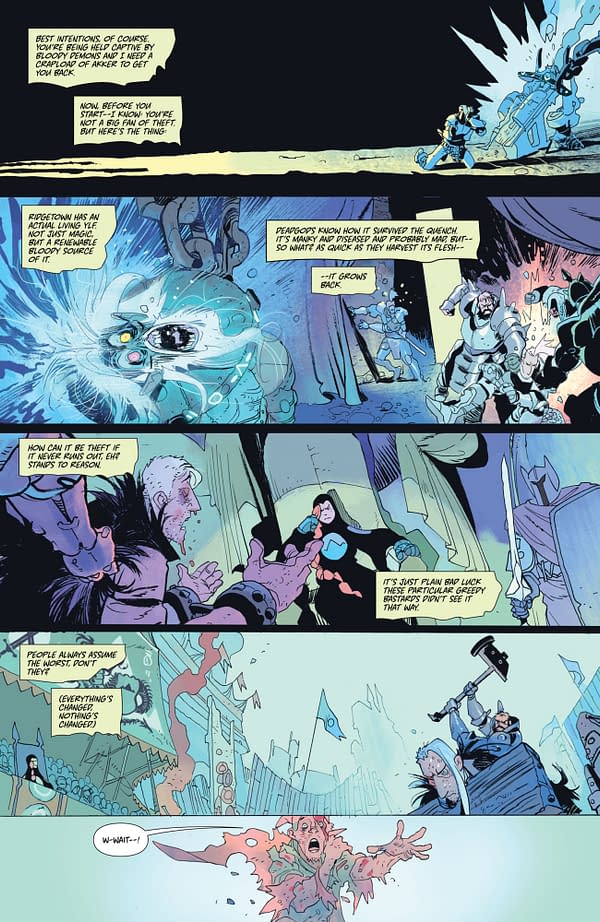 Enjoyed this article? Share it!