Yesterday saw very different FOC orders for DC Comics from Diamond Comic Distributors, Lunar Distribution and UCS Comic Distributors. Bleeding Cool has reported on the first deliveries received by Lunar Distribution-aligned stores – and the packaging was very impressive, even if what was received wasn't entirely what was expected. These comic books go on store in Lunar and UCS stores today – although it's possible some may have sold early. Lunar Distribution had to send out the following message last night to registered retailers.
Also, a reminder that release dates are the on sale date. If you receive your books before the on sale date, do not sell them until the on sale/release date. DC has changed the release dates to the Tuesday of each week, so for the next month they are 5/5, 5/12, 5/19 and 5/26. Our plan this week is to make sure all weekly shipments are sent out and received on Monday, so that you may check in and pull the titles for your subs in anticipation of the sale date of 5/5. If we receive reports of selling before release date, we will hold shipments so that are not received until the release date.
Basically, don't sell copies before Tuesday or no store will get copies before Tuesday. Basically, if the noisy kids don't shut up then the teacher is going to put everyone in detention. Of course, this isn't a monopoly any more and aggrieved retailers could just try their luck with UCS, or go back to Diamond. And for those who have complained that they haven't heard back from Lunar,
If your account has not been verified or approved, please be sure to check your email for a request to complete the resale certificate and return it for full account approval. If you returned your certificate over the weekend or today, we are currently working on getting those verified.
You can follow Bleeding Cool's continual coverage of how the current global situation is affecting the comic book industry with this handy tag and also follow along with the latest skirmishes in the New Distributor Wars of 2020.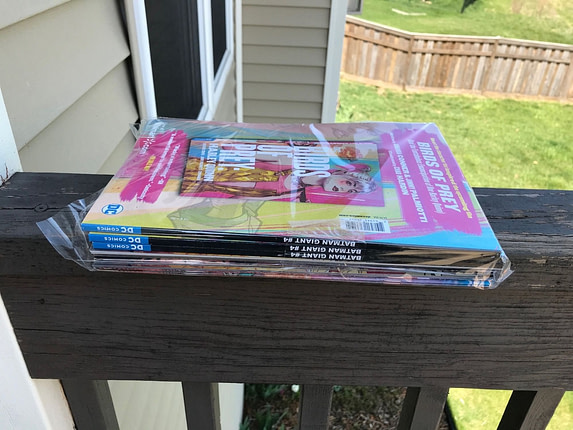 Enjoyed this article? Share it!