Machinesmith is Asking You Once Again to Join the Robot Resistance in Iron Man 2020 #3 [Preview]
Things are looking pretty dire for the robot resistance in this preview of Iron Man 2020 #3, in stores this week from Marvel Comics by Dan Slott, Christos Gage, and Pete Woods.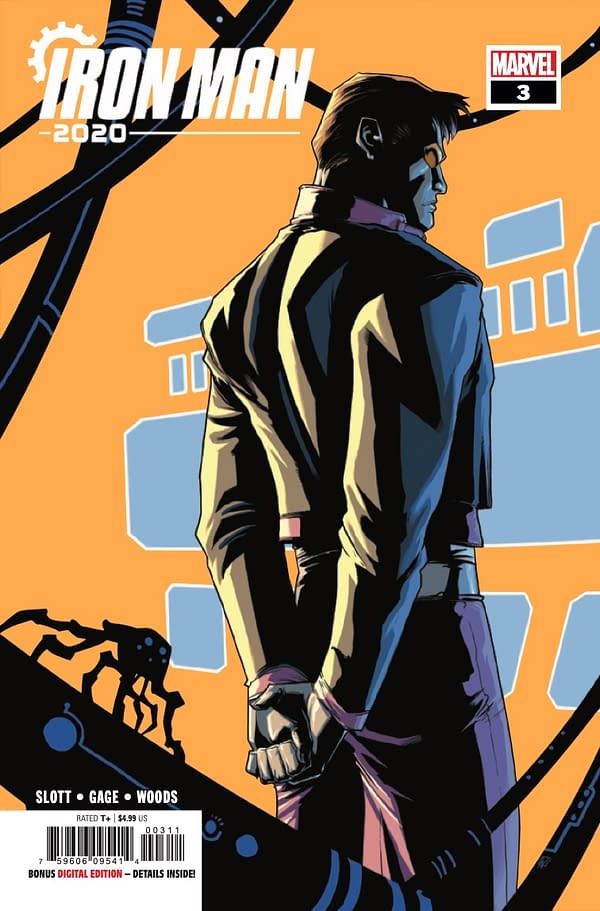 Believe it or not, a billionaire named Arno Stark has teamed up with rich CEO in an attempt to strip a large portion of the population, namely anyone who's an AI, of their free will.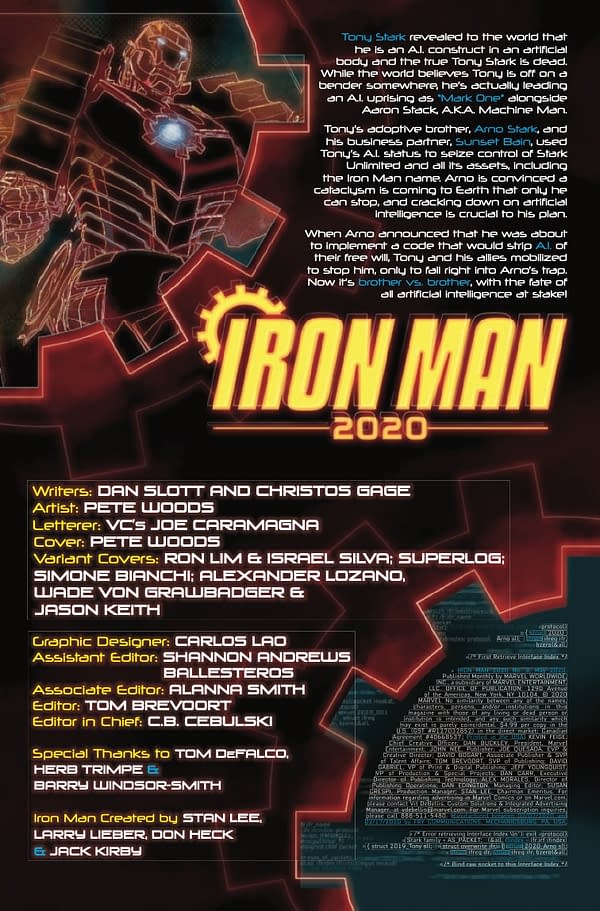 We know, it's an incredible plot and the financial elite would never behave this way in real life, but this is a comic book, so just go with it.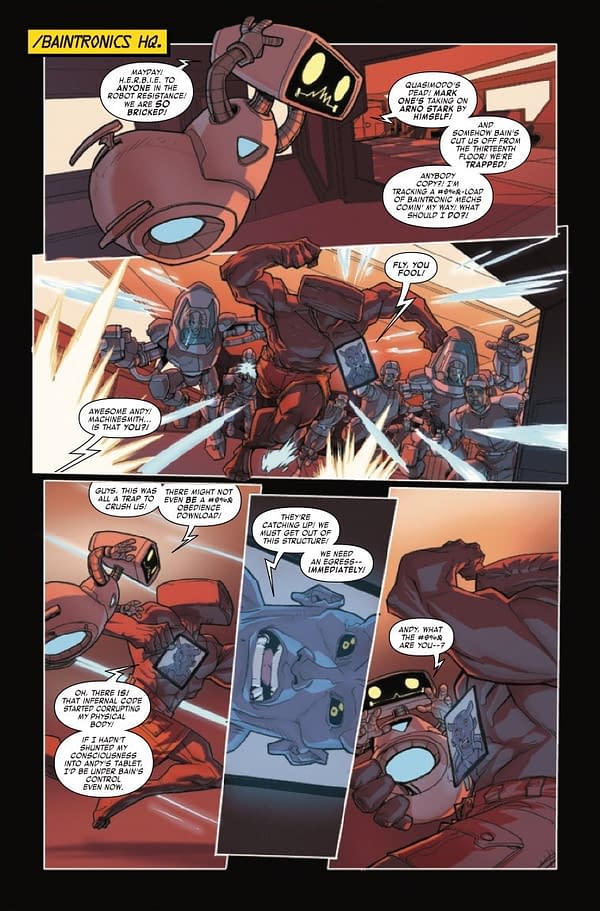 Luckily, there's one man… er, machine… who is willing to stand up to the wealthy special interests that use their money to immorally wield power…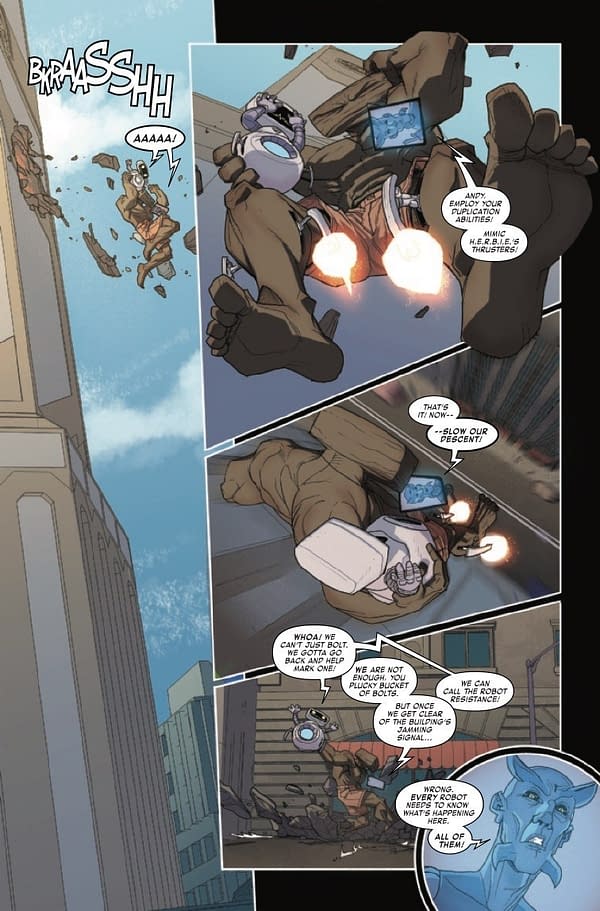 And his name is Bernie San… we mean, Machinesmith!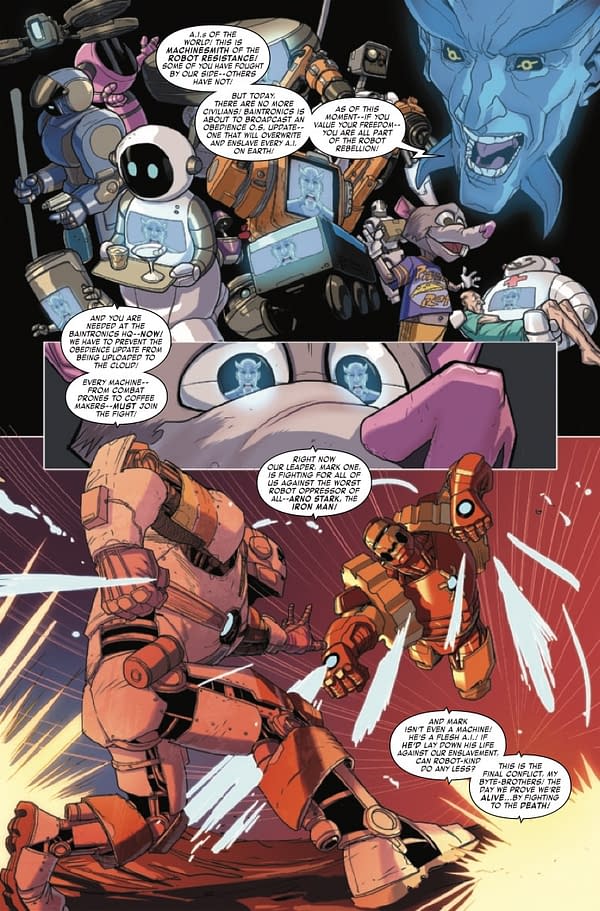 Of course, he can't do it without your support, robots of the world. Will the robots join the revolution? Find out when Iron Man 2020 #3 hits stores on Wedensday.
IRON MAN 2020 #3 (OF 6)
JAN200882
(W) Dan Slott, Christos N. Gage (A) Pete Woods (CA) Alexander Lozano
"The Kill Switch"
Stop uploading this content! I said STOP, bit-head! What is your malfunction?! Why are you still scanning this?! GO OFFLINE! Fine. You kept going. Happy? You just uploaded the software patch that will END the Robot Revolution. Great going there, Sparky! The countdown's started. There's nothing left to do now but wage all-out war against the fleshies! Screw on your best attachments, rust bucket, 'cause we're storming the tower! Time to take the fight straight to IRON MAN himself! KILL THE MASTER PROGRAMMER! DEATH TO ARNO STARK!
Rated T+
In Shops: Mar 04, 2020
SRP: $4.99