Back at San Diego Comic Con, we were teased with the news that Magdalene Visaggio will team with artist Fico Ossio to revive Visionaries at IDW. Now we know that revival will kick off with a bang in Transformers vs. Visionaries this December.
Visionaries is a defunct 1980s toy line that Hasbro is hoping to bring back as part of its plan to create a shared cinematic universe. It was a comic by Jim Salicrup, Gerry Conway, and Mark Bagley that ran for six issues, but was canceled due to the toy line's lack of success. It also got a single season of cartoon from Sunbow in 1987. Unlike other Hasbro/Sunbow collaborations such as G.I. Joe, Transformers, Jem, and Inhumanoids, however, Visionaries: Knights of the Magical Light is the only Hasbro cartoon made by Sunbow without the help of Marvel Productions. Sunbow stable superstar writers like Buzz Dixon and Flint Dille wrote the episodes, along with Doug Booth, who did some Sunbow work as well as writing for the bastardized DIC version of G.I. Joe (never forget the third Sunbow season that was stolen from us!!!), He-Man, and The Smurfs. Visionaries is about two teams of knights, one good team called the Spectral Knights, and one bad team, natch, called the Darkling Lords. The hook for the toys are holographic animal totems on their chests that grant them special powers. It's fitting that Visaggio will write the revival of this property, since Kim & Kim would have made an excellent 80s Sunbow cartoon.
We didn't get a lot of details about the series at San Diego Comic Con, but that's changed thanks an EXCLUSIVE reveal of the title, covers, and concept art over at the AV Club. Check out the art below. Transformers vs. Visionaries will hit stores in December.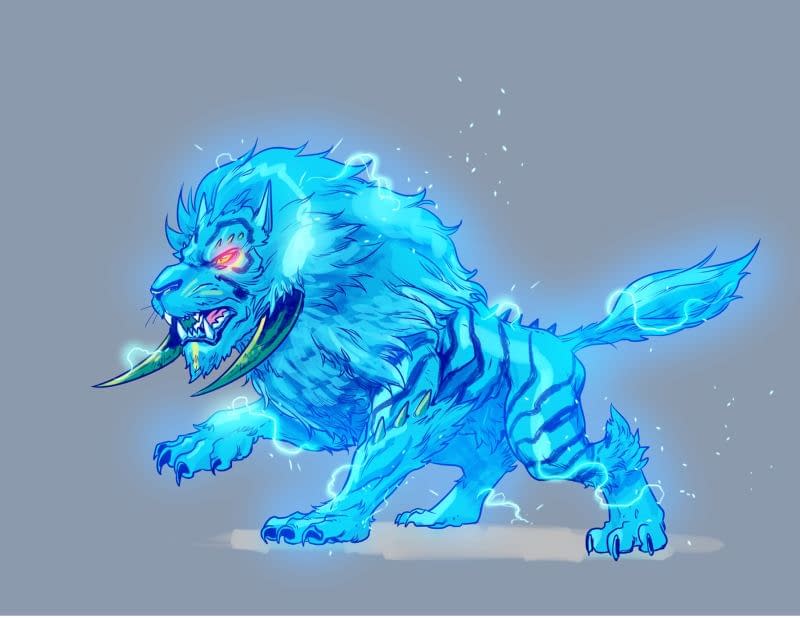 Enjoyed this article? Share it!