The Least Convincing Major DC Comics Death in Justice League #11 (Spoilers)
Seriously. I mean, come on now.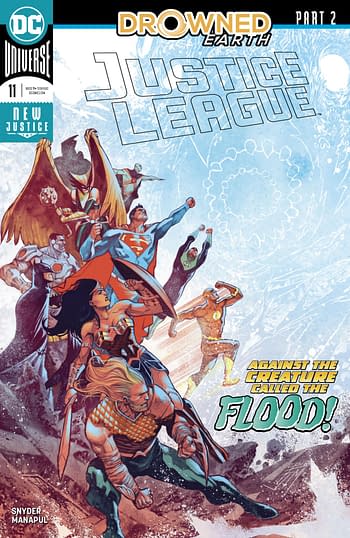 Drowned Earth wouldn't be the first comic book event to feature the death of a major character. Sometimes those deaths stick as well, for years even. Captain America in Civil War, Professor Xavier in AVX, Cyclops in IVX, Hulk and James Rhodes in Civil War II, Superman in Death Of Superman, Batman in Batman RIP, Peter Parker in Ultimate Death Of Spider-Man, it happens.
Sometimes, however, it doesn't even last until the end of the event. And sometimes, as with Justice League #11, you just look at it and say 'come on'. I mean there's suspension of disbelief and then there's looking at the publishing schedule.
There's a movie. There's a character relaunch. There is the fact that this is a Justice League crossover focused on this character. So when you get this scene towards the end.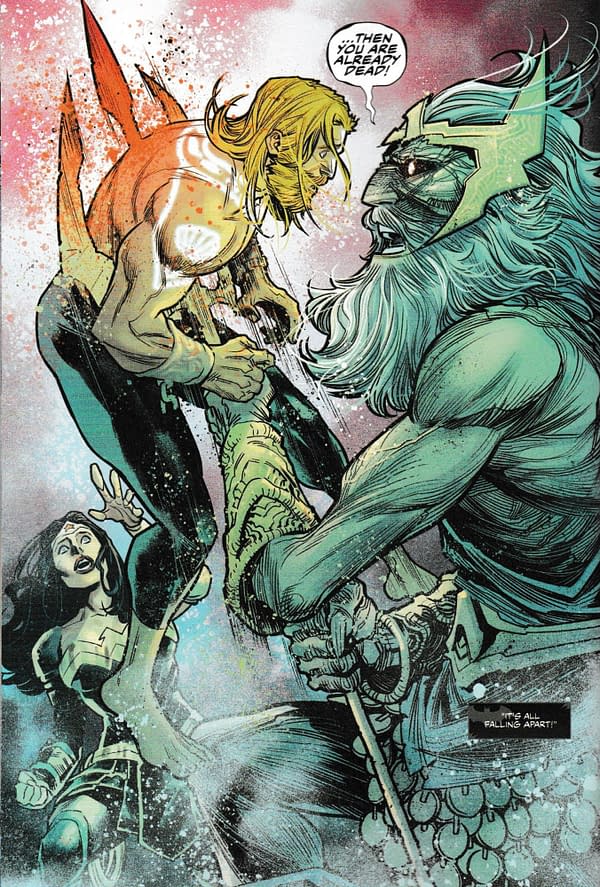 Very, very pretty art from Francis Manapul. But Scott Snyder? No. Aquaman hasn't been speared in such a way that means he has to die immediately. There's a movie, there's a Kelly Sue DeConnick relaunch, this is an Aquaman/Justice League Event. Not buying this for a semi-second. I'm even less convinced than with Wally West over in Heroes In Crisis.
Still not entirely sure where Superman got his eyepatch from either…
JUSTICE LEAGUE #11 (DROWNED EARTH)
(W) Scott Snyder (A/CA) Francis Manapul
"DROWNED EARTH" part two! The Justice League is scattered across the Seven Seas, pursued by the Ocean Lords and their army of alien mercenaries and constantly at risk of turning into fish monsters. You know, just a day at the beach. Their only hope lies in the crippled Aquaman, who believes the road to victory lies in unleashing equally vengeful gods on Earth's oceans. Meanwhile, Batman guards the Totality in the sunken Hall of Justice, where no one can attack him…or can they? In Shops: Nov 07, 2018 SRP: $3.99