Posted in: Comics | Tagged: boom studios, Dean Ambrose, Dennis hopeless, Doug Garbark, HRL, Jim Campbell, Jim Lattie, Julian May, Rodrigo Lorenzo, Roman Reigns, Serg Acuma, Seth Rollins, wwe
---
WWE #12 Review: What Makes The Shield, The Shield?
While I do love watching the WWE, reading comics based on the characters in the WWE Universe was not something I'd done up until now. It makes sense to have these, since WWE Superstars are like real-life superheroes. They do amazing stunts, and they do take a beating here and there. Their exploits absolutely deserved to be in a comic, even if they have no bearing on the events happening on RAW or SmackDown.
As is the case with WWE #12, we open with The Shield in a match against each other. In the comic universe they're still enemies, even though the team is back together on RAW. As the match progresses, we go inside the minds of Seth Rollins, Roman Reigns, and Dean Ambrose. We also get a peek at how The Shield literally kicked the door in at RAW just to get onto the main roster. It's a nice backstory that makes the present day match seem that much more bittersweet. There's even a quick Kane focused piece — which highlights the big red monster's domination in WWE — done by the talented team of Julian May, Rodrigo Lorenzo, Doug Garbark, and Jim Campbell.
Writer Dennis Hopeless is excellent at giving each of the men their voice. Dean sounds like Dean, and so on. The story is clear cut and easy to follow, and Hopeless clearly has an understanding of the characters at their core. Serg Acuna and Jim Lattie do an exceptional job of penciling the trio, making rather lifelike and fairly accurate. No one is drawn with any additional bulk, and they all look like themselves. The inking and lettering is also exceptional. The colors work well, and at no point did my eye not know where to go next in the comic. It all flows perfectly together.
This is a great book by some talented people, and you absolutely do not need to read any prior issues (nor do you need to watch the WWE) to know what's going on. It's engaging for readers of all ages, so if you're looking for something fun and different to read, I highly recommend this.
---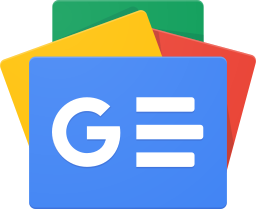 Stay up-to-date and support the site by following Bleeding Cool on Google News today!