It's not like every comic book AfterShock is an issue of Animosity. After all, they've got Babyteeth too. But they do know when they are onto a good thing. And in October, they are launching a brand new spin-off ongoing series, Animosity: Evolution. Creator and writer Marguerite Bennett writes,
"I will guaren-damn-tee it, like Animosity, there is nothing like Animosity: Evolution on the shelves – not even its sister series.

Animosity is a story not of the end of the world, but of the start of a new one – a world where all the animals, at once and with no conceivable explanation, one day wake up. They gain human intelligence, the power of speech, the astonishment at the world around them – rage, horror, love, absurdity, hunger, and undeniable need for a purpose, for a reason to be alive. Everything changes. There has never been an apocalypse like this one.

In the main title, our story follows a Bloodhound and the little girl who used to be his owner, and who is now as good as his daughter, as he ushers her across a wild, savage, and strange new frontier of humans and animals alike, seeking to get her from the East Coast to the West, where a safe haven can be found. The story is funny, brutal, ridiculous, emotional, and, I hope, powerful.

Animosity: Evolution is about the rise of that supposed safe haven—the city by the sea, unlike any other—where, during the chaos, the Animals peacefully took power with minimal loss of life. Set in the first weeks and months after this apocalypse begins, the Animals and the surviving humans try to build and rebuild a functioning society where they all might live.

How do they eat? Carnivores can't digest grass, though herbivores can digest meat, and meat is now truly murder. Where do they live? A city of 1 million people just became a city of 3 billion, counting every human, pet, bird, rat, fish and insect inside. How can they have children—we all know rabbits breed like, well, rabbits—but sunfish can lay 300 million eggs in a single year. How can they defend their city from the increasingly frantic remains of the human governments, when their limbs are not shaped to the use of human technology? How can they learn to live with each other, treat each other, train each other?

Evolution is the Star Trek to Animosity's Star Wars – the ethical and philosophical exploration to Animosity's dark adventure.

Where Rafael de Latorre's art and Rob Schawger's colors brought the world of Animosity to rich and brutal life, Eric Gapstur's pencils are smooth, cool, striking, and serene. Their stories are different, but one day, in a highly unexpected way, they will meet.

I am so proud of this story, and I would love, love to share it with you."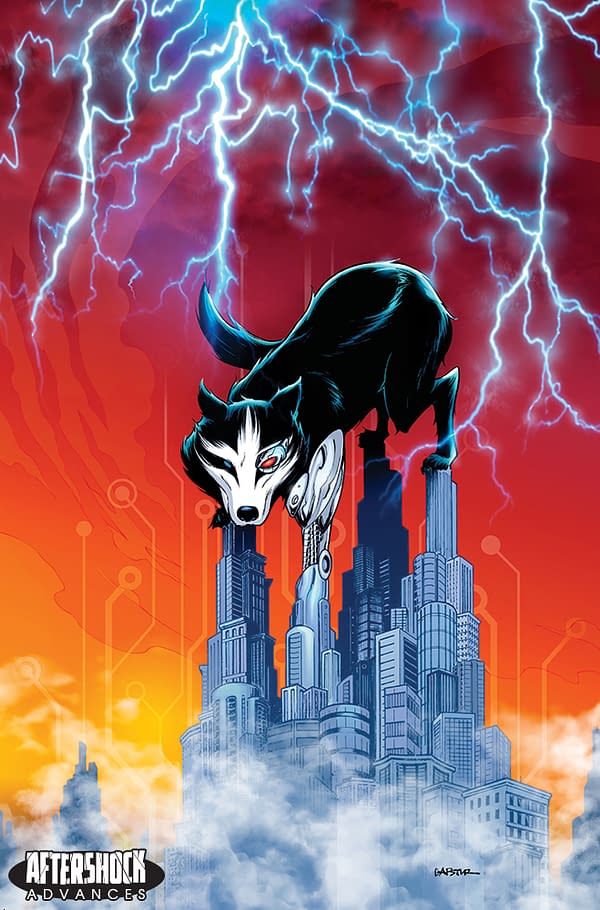 ANIMOSITY: EVOLUTION #1 / $3.99 / 32 pages / color / on sale 

10.18.17
writer: Marguerite Bennett
artist: Eric Gapstur
color: Rob Schwager
letters: Marshall Dillon
cover "A": Elizabeth Torque
cover "B": Mike Rooth
One day, the animals woke up. They started thinking. They started talking. They started taking revenge. Now, they've started building. In a city by the sea, a new power is on the rise…and they're making an animal kingdom all their own.
From the brilliant mind of creator/writer Marguerite Bennett (INSEXTS, Bombshells and Batwoman) with artwork by Eric Gapstur–ANIMOSITY: EVOLUTION is an exciting new series that expands upon this already amazing world!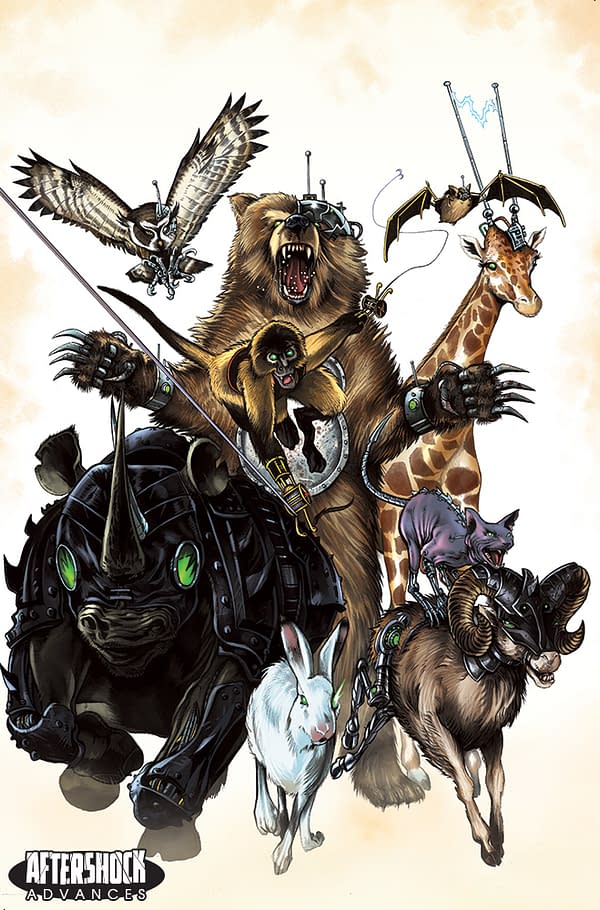 Enjoyed this article? Share it!