Maria Llovet is Loud in Black Mask Studios Solicits For May 2020
As Black Mask make their switch to original graphic novels and collection – apart from those rare moments when they go mad – here are Black Mask's May 2020 solicitations, seen here for the first time, probably. And we being with Maria Llovet, making quite a name for herself in American comics right now.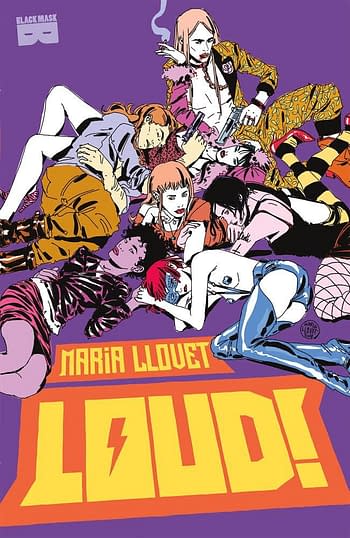 LOUD [OGN – paperback]
Writer / Artist: Maria Llovet
Mature
$9.99
96 pages / Full Color
ISBN: 978-1-62875-240-3
Synopsis: The LOUD nightclub. A latecomer stripper, a pissed waitress, a hitmen couple, a suspension bondage performer, a pregnant teenager, a clan of vampires, a pedophile, a lesbian junkie, a divorcing middle-aged woman, a sadistic dominatrix, and many other souls in search of love, drugs, and blood converge at the hottest club in town on a night that none will ever forget. If they survive.
LOUD is like THE HUNGER if directed by Tarantino — a stylish, tripped-out bloodbath of beautiful and vicious decadence.
You'll feel the beat throbbing in your skull, smell the sweat, taste the blood, and lose yourself in the wicked underworld masterfully wrought by MARIA LLOVET (Faithless, There's Nothing There).
LOUD is the kind of book that will get into your spine and give you flashbacks twenty years later, you'll turn to your friend and say "remember when comics had guts and creators made books like LOUD?"
The smash hit that instantly sold out of its hardcover printing, now available for the first time in paperback.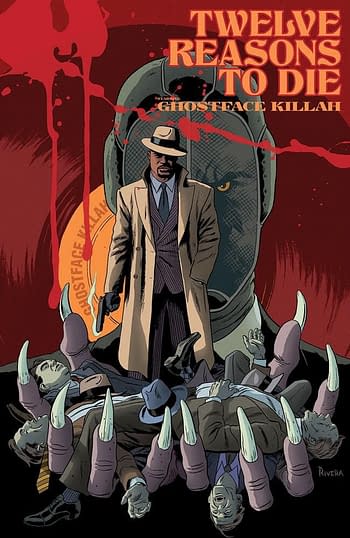 TWELVE REASONS TO DIE [TP]
Writers: Matthew Rosenberg, Patrick Kindlon
Story by: RZA, Ghostface Killah
Artists: Nate Powell, Ryan Kelly, Tim Seeley, Kyle Strahm, Joelle Jones, Breno Tamura, Toby Cypress, Riley Rossmo, Gus Storms, Tyler Crook
Colorist: Jean-Paul Csuka
Cover Artist: Paolo Rivera
Mature
$24.99
176 pages / Full Color
ISBN: 978-1-62875-012-6
Synopsis: Guns. Sex. Vinyl. Revenge.
Wu-Tang Clan's Ghostface Killah and RZA teamed with then young-gun writers Matthew Rosenberg (Uncanny X-Men, 4 Kids Walk Into A Bank) & Patrick Kindlon (Survival Fetish, Nobody Is In Control) for this brutal tale of a dangerous crime lord's rise and fall.
Featuring art by Nate Powell (March), Ryan Kelly (DMZ), Tim Seeley (Nightwing), Kyle Strahm (Spread), Tyler Crook (Harrow County), Joelle Jones (Ladykiller), Toby Cypress (Rodd Racer), Riley Rossmo (Batman), and many more.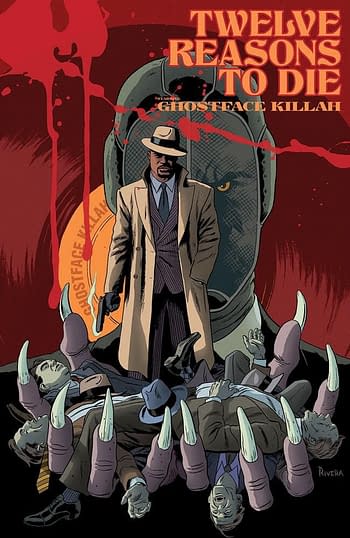 X'ED [TP]
Writer: Tony Patrick
Artists: Ayhan Hayrula, Brian Level, Chris Peterson
Colorists: Doug Garbark, Dee Cunniffe
Letterer: Jim Campbell
Cover Artist: Chris Visions
Mature
$16.99
144 pages / Full Color
ISBN: 978-1-62875-115-4
Synopsis: A sci-fi thriller about a next-gen form of psychiatry: 'subliminal hitmen' injected into your mind who hunt down the demons that haunt you. Ex-military sharpshooter Colin McClure is Mezign Corp's most recent recruit for the still-experimental (and often deadly) job of subliminal hitman. McClure is the perfect candidate for two reasons: a- he's a killing machine, and b- he lost his legs in the war, so subliminal-ops are his only way to see any action. But he's also a dangerous candidate for one reason unknown to Mezign: Colin's true motive is to enter the mind of his catatonic daughter and bring her out of a coma. From writer Tony Patrick (Batman And The Signal) and artist Ayhan Hayrula. Collects issues 1-5.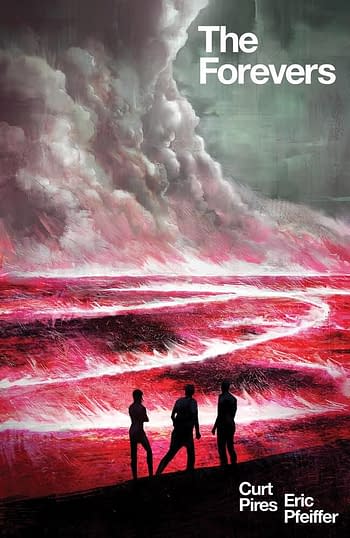 THE FOREVERS [TP]
Writer: Curt Pires
Artist: Eric Pfeiffer
Letterer: Colin Bell
Cover Artist: Eric Pfeiffer
Mature
$19.99
160 pages / Full Color
ISBN:
Synopsis: Live fast. Live forever.
Five friends struggling on the brink of stardom sacrifice everything in a black magic pact that brings them all the wealth and glamour they ever wanted. Years later though, the "glow" is fading. But when one of them dies, and they feel a surge of magic rise amongst them, they soon realize that they all share in the power of the glow. And when a member of the group decides to kill the rest and claim the glow for their own, they suddenly find themselves fighting for their lives. As they search for the killer's identity, each of The Forevers must face the macabre reality of the lengths to which some people will go to be adored, and to make certain that the spotlight never fades…
Written by Curt Pires (Olympia), illustrated by Eric Pfeiffer (Arcadia), lettered by Colin Bell (Dungeon Fun). Collects issues 1-5.