Posted in: Comics, Opus Comics | Tagged: Marieke Nijkamp, Montos, opus, Within Temptation
---
Marieke Nijkamp & Montos Create Within Temptation Comics From Opus
Dutch symphonic metal band Within Temptation are returning to comics with a brand new series based on their 2019 album, Resist and 2021 virtual concert, Aftermath,
---
Dutch symphonic metal band Within Temptation was founded in 1996 by vocalist Sharon den Adel and guitarist Robert Westerholt, but took till 2001 to break out with the single Ice Queen from their second album. The band's fifth studio album, The Unforgiving from 2011 was released alongside a comic book series written by Steven O'Connell and drawn by Romano Molenaar with characters in the songs reflecting the protagonists of the comic. And now, in 2023, they are returning to comics with a brand new series from Opus Comics based on their 2019 album, Resist and 2021 virtual concert, Aftermath, with YA author Marieke Nijkamp and Heavy Metal artist Montos.
"Set in the distant future, an endless battle rages between two species—an advanced but inherently humanoid species ruled by a techno-organic matriarch on one side, and a cruel race of alien artificial intelligences on the other. Multiple stories collide to paint a sweeping portrait of the matriarch's life and her struggle to balance what she was created to be with the impossible forces that shape her."
"The Purge cover-star GENESIS has come to life on our stage and in different merchandise designs, and now she will be taking you on the biggest quest of her life – in both our next album as well as in our comic book series," says vocalist and co-founder Sharon den Adel, "Teaming up with Opus for this seemed like the logical decision, as they are a heavyweight in creating comic books and only work with the best designers and storytellers. We can't wait to show you the final result! We hope you'll enjoy it as much as we do!"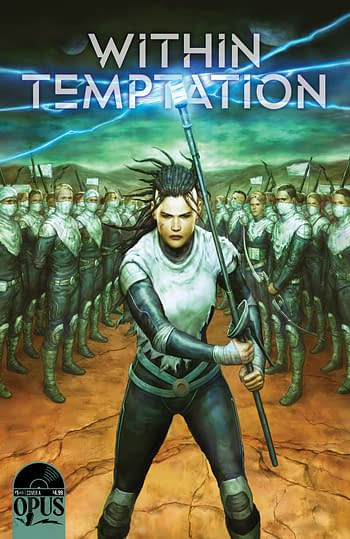 Recently Bleeding Cool covered a number of projects that Opus Comics has been cancelling. On Twitter, the publisher replied, saying "Crystal Planet TPB (and all our other TPBs!) being resolicited shortly to align with our new book market distribution :) More at @comicspro. Deathgasm being resolicited shortly, creative team shake up, back in the summer! Princess special changing format, also back in summer. More soon!".
The first issue of Within Temptation #1 will be available in a limited-edition print run featuring an exclusive numbered foil cover by Agustin Alessio directly from Incendium Online, with a newsstand edition in comic stores in May.
"The symphonic splendour of Within Temptation has always transported listeners to other worlds, and experiencing those songs supported by the incredible set design of recent stage shows and virtual performances presented a wonderful opportunity to explore their futuristic vision with an all new narrative," adds Incendium and Opus Comics founder, Llexi Leon, "Today the battle against AI is suddenly a very real topic, particularly for artists and other creatives, which is reflected in the story of the matriarch and her struggle."
Within Temptation #1 is the first in a three-part mini-series at 40 pages long at $6.66. Fans can also buy a numbered limited-edition version of the book with foil treatment here.
---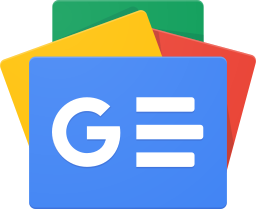 Stay up-to-date and support the site by following Bleeding Cool on Google News today!