How Mark Millar's Take On Legion Of Superheroes Almost Got Planetary Cancelled
The WildStorm Oral History has been released. A massive collection of interviews with people who worked at or worked for Jim Lee's WildStorm Studios in the nineties and noughties before – and after – the DC Comics buyout, stripped and stranded chronologically and by theme. And what better time to release it than on WildStorm's 25th Anniversary as DC Comics is preparing its own celebration? It's available right here, in print and in digital.
I have the digital version. And one thing that has always fascinated me was the sale of WildStorm to DC Comics – and how that changed things. We looked at DC Comics' censorship of a kiss between Midnighter and Apollo in Jenny Sparks: The Secret Life Of The Authority #2 earlier today, but it was part of other issues. Here are a few short snippets from the whole discussion.
Justin Ponsor: '98 was the takeover, and I remember to this day, the meeting where they sat us all in a room and Paul Levitz was there and giving us the whole "We own you" spiel, but in the friendliest way possible. He said to our faces, "We love what you guys do, and that's why we want to keep you a part of this family, I want you to keep doing what you guys do," and then immediately imposed changes.

Richard Bruning: …Paul didn't want to lose that flavor, but he kind of wanted to reign them in a little bit because before, they got away with whatever they could get away with.

Tom B. Long: I don't know if anyone mentioned this before, some of the books that WildStorm was doing were not as well received by New York. Because they were independent, they were cutting edge, and they were a little on the edgy side

David Baron: (On The Authority) They didn't quite like it. This was no secret, I'm not spilling any beans or anything like that. It was no secret that DC had a problem with The Authority, and it was a little bit shaky at times. John Layman: All these issues were in the pipeline including this issue where they go in and they're going to kill some dictator in some little country no one's ever heard of. Turns out that was a real person, and that was a real country, we're just dumb Americans. We didn't know that. Somebody up the DC chain figured it out and flipped out. And now, these scripts had all been approved and art was in motion. Everything was approved, but in this game of musical chairs, I was sitting in the chair when DC suddenly noticed this book, and all the shit fell on me, and they're like, "Well, how could you let this happen?" Richard Bruning: There were just things about it that made Paul uncomfortable, and I know to some degree, it was that Mark Miller was doing a take up on the Legion of Superheroes in this one issue of Authority. Paul saw that, and he literally didn't want to do that because Legion of Superheroes was like his baby. He wrote [it] for so long and so identified with it. And in the story, they were making buffoons out of the characters.

John Layman: I never quite understood why they bought WildStorm other than to get our coloring department, which was the best at the time and to get Jim because they didn't seem to get our books. It was like every time we turned around Paul was pissed about something, and all we were trying to do was make the best comics we could that people seemed to like. And there was this weird learning curve because we literally
didn't know what DC wanted, and they tell us something and the grounds would shift. They would say, you can have up to this sort of violence, but not this, and then we'd do this, and they're like, oh, you can't have that. And the rules would change week to week based on stuff that was going on… But by the end, it felt like we were under siege with DC, like they had bought us, and they just hated everything we did.
At the time, I reported Warren Ellis saying "When I say "constantly changing", I mean it. The goalposts are moved almost daily, in all imprints."
John Layman: There was an issue, Planetary #9 or so, where there was a Wonder Woman analogue and Green Lantern analogue, and a Superman, and when Paul's lasers were on The Authority, he managed to read that issue of Planetary and was just as incensed at that. I remembered going to a WonderCon with the sword of Paul hanging over both books, and we didn't know that there was like, "oh, these books are causing too much headaches. Fuck it, we're just going to cancel them," and we were begging them not to. People didn't know, but Planetary was on the same string that Authority was at one point because of that issue.. finally I'm like, you know what? This job's turned miserable because of DC. I just can't do it anymore.
Here's how that was reported at the time… And from Planetary #10… ---
---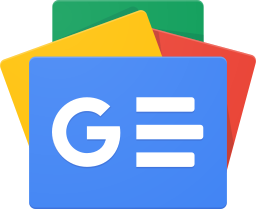 Stay up-to-date and support the site by following Bleeding Cool on Google News today!