Marvel Announces Marauders by Gerry Duggan and Matteo Lolli for Dawn of X
The moment has finally arrived. At the Marvel Next Big Thing panel at San Diego Comic-Con, C.B. Cebulski, Jordan White, Nick Lowe, and Jonathan Hickman took the stage to reveal the next phase of X-Men comics after House of X and Powers of X, and they decided to do it with a game show?
Okay.
Anyway, Hickman plans to be leading the X-books for several years, working closely with hand-picked creative teams and a new status quo across six titles. The first of those teams will be…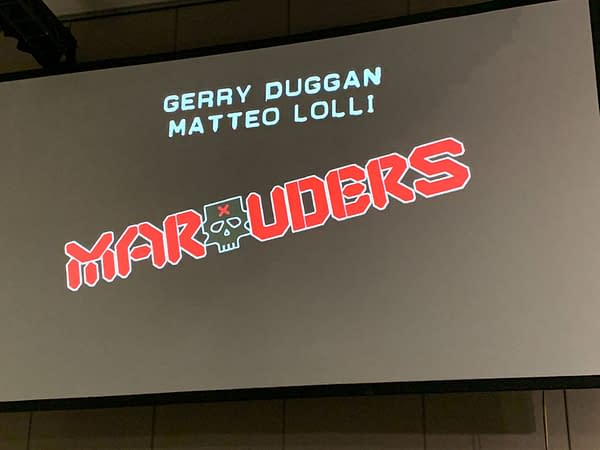 The Gerry Duggan of comics, Gerry Duggan, and Matteo Lolli on Marauders. But who's on the team? No, seriously, they're asking us.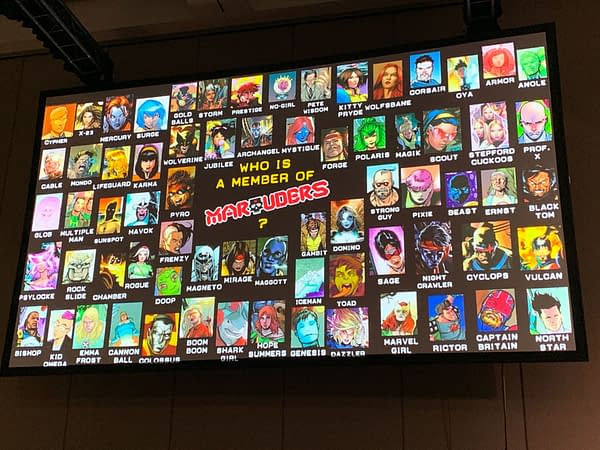 With fans brought up to easels set up on stage taking their best guesses.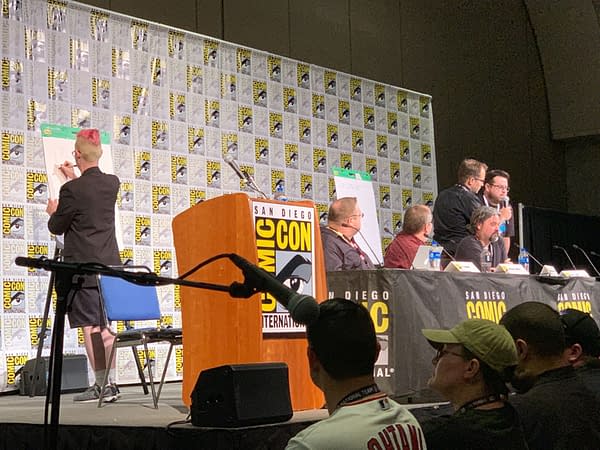 But here's the real team: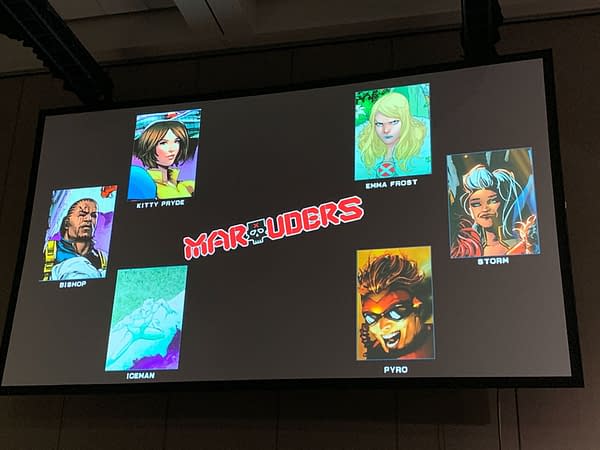 Bishop, Kitty Pryde, Iceman, Emma Frost, Pyro, and Storm. It launches in October.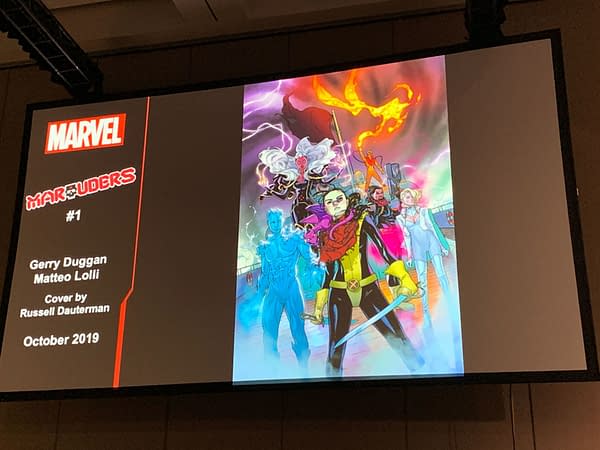 And it looks like that decoded message from Hickman was correct yesterday, which means we can expect the remaining five teams to be Excalibur, X-Men, X-Force, New Mutants, and Fallen Angels. More to come…
Find all the news about the X-Men relaunch from San Diego Comic-Con at our Dawn of X tag.