Marvel Comics has announced changes to the solicitations for X-Men #4 and New Mutants #4 This is how X-Men #4 originally looked, solicited alongside #3 for December.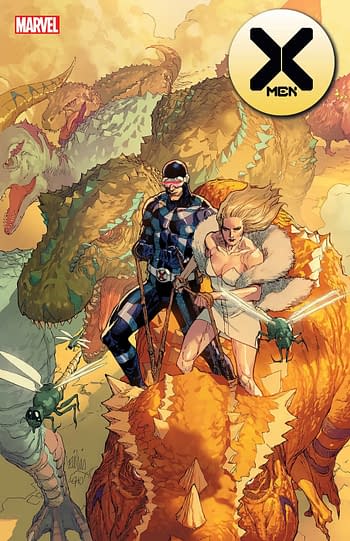 X-MEN #3 & #4
JONATHAN HICKMAN (W) • LEINIL FRANCIS YU (A/C)
ISSUE# 3 – MARVELS 20TH VARIANT COVER BY ALEX ROSS
ISSUE #3 – VENOM ISLAND VARIANT COVER BY MIKE MCKONE
ISSUE #4 – VENOM ISLAND VARIANT COVER BY BELEN ORTEGA
EARTH'S MOST POWERFUL! CYCLOPS STORMS THE SAVAGE LAND!
The most powerful heroes of the dominant species on the planet, the X-Men rise to protect the world against any threat. From a new foe in the Savage Land to an old nemesis' surprising return…
32 PGS. (EACH)/Rated T+ …$3.99 (EACH)
And now?

X-MEN #4
Written by JONATHAN HICKMAN
Art by LEINIL FRANCIS YU
Cover by LEINIL FRANCIS YU
MUTANTS ARE THE FUTURE!
The Krakoan leaders attend an economic forum to show the humans what real power looks like.
Economic forums beat the Savage Land it seems. And this is how New Mutants #4 originally looked, also for December.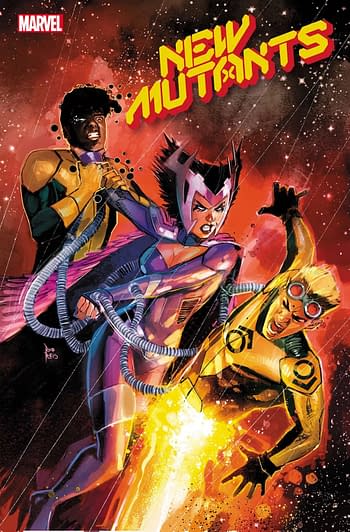 NEW MUTANTS #4
JONATHAN HICKMAN (W) • ROD REIS (A/C)
THE EXPLOSIVE RETURN OF CANNONBALL!
The team has reached the Shi'ar Galaxy only to find the empire in turmoil! Deathbird returns and she won't let Bobby and Sam get in the way of what she wants!
32 PGS./Rated T+ …$3.99
And now?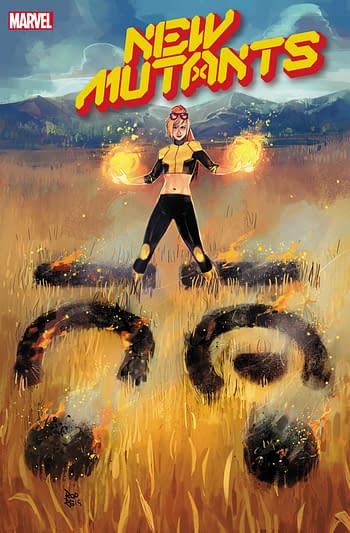 NEW MUTANTS #4
Written by ED BRISSON
Art by MARCO FAILLA
Cover by ROD REIS

When Armor and her team set off to bring their friends home to Krakoa, they thought it'd be an easy sell and a quick trip. Then everything went sideways, and now they're in serious trouble—looks like it's time to call in the cavalry. But will that be enough to turn the tide?
Burnt fields beat interstellar fights…
How very peculiar.
Enjoyed this article? Share it!