Marvel Comics Grabs Alien and Predator Licenses From Dark Horse
Jesse Schedeen at IGN has the PR-arranged announcement that Marvel Comics has acquired the licenses to create and publish comic books based on the movies Alien and Predator. These licenses have been held by Dark Horse Comics for thirty years but – with Fox now owned by Disney, it was only a matter of time. And they have some images to show off by David Finch – a creator most recently working for DC Comics, so there may be a story in that as well.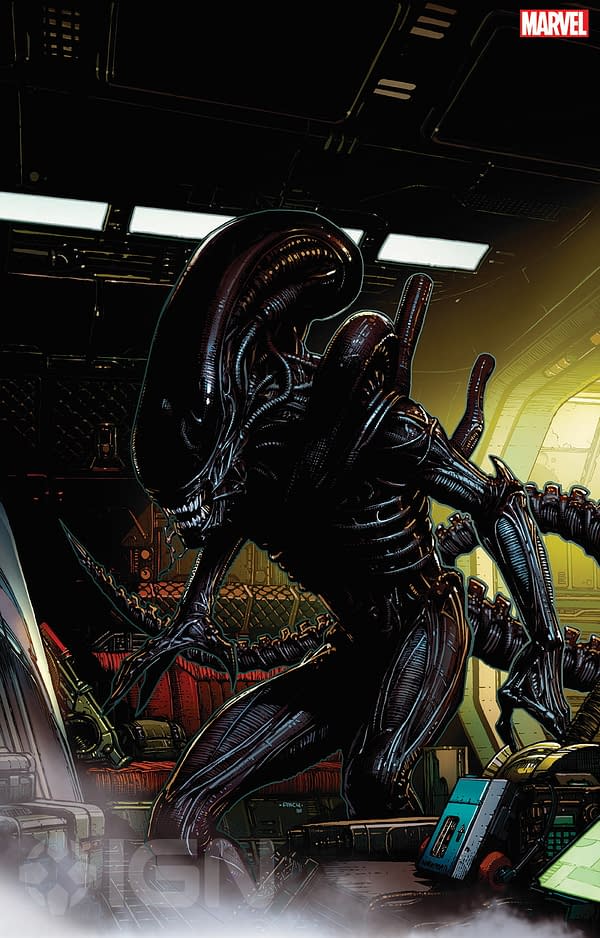 It also follows Marvel Comics acquiring the Star Wars and Conan comic book licenses, also held by Dark Horse Comics for decades, while Boom Studios, co-owned by Fox, got the Buffy, Angel and Firefly licenses. Still, Dark Horse shouldn't be without, they still own licenses such as Avatar, Stranger Things, Minecraft and much more. It just seems that the bankers of decades past are finding new homes. Dark Horse also published and co-published a number of crossover projects with other characters, including the insanely brilliant recent Archie Vs Predator. What are the offs that the crossovers will be in-house at Marvel going forward?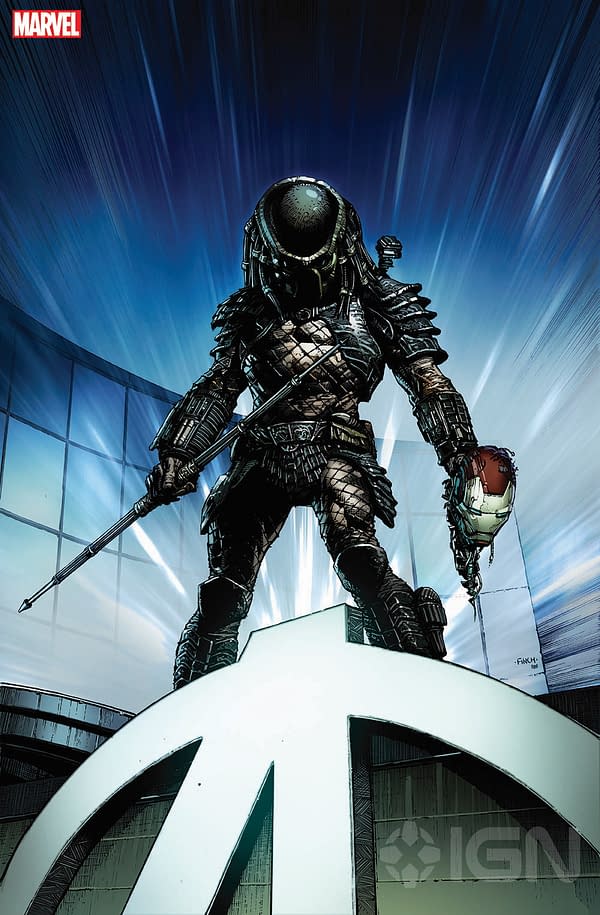 That's just a teaser… there are no plans yet for a crossover. No released plans, anyway. "There's nothing more thrilling than a story that will keep you at the edge of your seat, and Alien and Predator have delivered that time and time again!" said Marvel Editor-in-Chief C.B. Cebulski in a statement to IGN. "I can clearly remember where I was when I saw each of these modern masterpieces for the first time, and reveling in how both masterfully weave extraterrestrial dread and drama into some of the most iconic scenes we've ever seen on film. And it's that legacy that we're going to live up to! As a visual medium, comics are the perfect place to build on those moments, and we here at Marvel are honored to begin telling these stories for fans everywhere. As our release schedule continues to return, we can't wait to share more in the coming months!"
Brood Vs Aliens anyone?
Punisher Vs Predator?