Marvel Comics Relaunch Deadpool With #1 in October
In an earlier piece looking at the many Mary Jane-theme variant covers Marvel is running in October, alongside the new The Amazing Mary Jane comic book by Leah Williams and Carlos Gomez, this cover was one of a number shown off to retailers.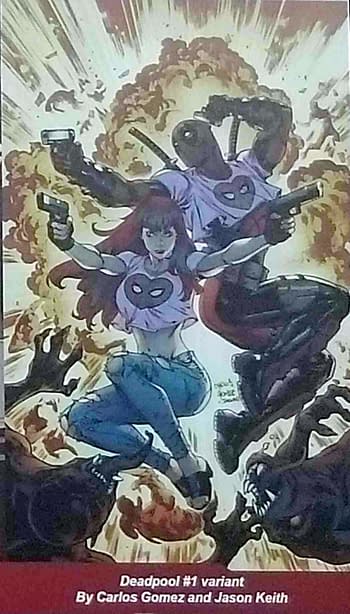 Which suggests that the recently-cancelled Deadpool comic which saw its final issue out this week, is already getting relaunched with a new creative team in October.
Keep an eye on more from the Diamond Retailer Lunch at San Diego Comic-Con with this handy Bleeding Cool tag.