When Marvel Comics solicited the massively oversized hardcover collection of Jim Lee's X-Men comics as Jim Lee XXL, they gave a relatively reasonable price point of $50 for 336 pages, collecting Uncanny X-Men #256-258, #268-269, #274-277 and X-Men #1-3. Here's the solicitation.
JIM LEE XXL HC
Written by CHRIS CLAREMONT & JIM LEE
Penciled by JIM LEE Cover by JIM LEE
Superstar artist Jim Lee's work has never looked better — or been bigger — than in this monster-size volume! These are the tales that cemented Jim Lee as an X-Men legend, the best of the best of his tenure on the title. Relive the staggering story that saw Psylocke transformed and the iconic issue that united Wolverine, Captain America and a young Black Widow — back in 1941! Elsewhere, Rogue, Magneto and Nick Fury must free the Savage Land from the grip of evil! And when the X-Men are transported to the Shi'ar Empire, they find themselves reunited with their mentor, Professor X — but a cosmic conspiracy lurks in the shadows! Finally, a new era begins for the revitalized X-Men — but can they survive a final showdown against their oldest foe? Collecting UNCANNY X-MEN (1981) #256-258, #268-269 and #274-277 and X-MEN (1991) #1-3. 336 PGS./Rated T …$50.00 ISBN: 978-1-302-92001-2 Trim size: 13-5/8 x 21-1/4
Looks like someone has been busy with a calculator. And it's now doubled in price to $100. Oh, and the FOC date is the 20th of May rather than the 19th of August, as originally listed. Just in case anyone gets caught napping and suddenly has a larger bill than they were expecting…
Maybe they should call it Jim Lee XXL?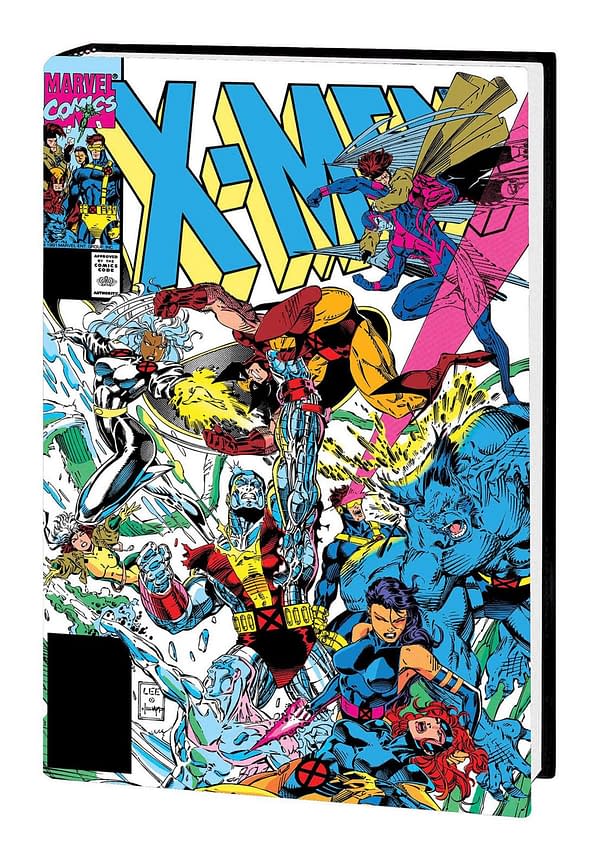 Enjoyed this article? Share it!