Marvel Has Already Messed Up Legacy Numbers on X-Men…
When Marvel launched Marvel Legacy, they brought many titles back to their 'legacy' numbering, with the issue number that would have been if the comic in question had never been relaunched. Then with Fresh Start, they relaunched them all again with new shiny #1s again. But the cover also included their legacy number in a small box. It was an attempt to appeal to both the collector and new readers attracted by a shiny new issue 1.
There have been a few hiccups along the way, with mini-series such as Avengers: No Road Home being counted as part of the ongoing series, seeing the Avengers ongoing comic jump ten points on its Legacy numbering as a result.
But the new Uncanny X-Men and the mini-series X-Men: War Of The Realms have a new trick – both having the same legacy number. That of Uncanny X-Men #635.
Take a look….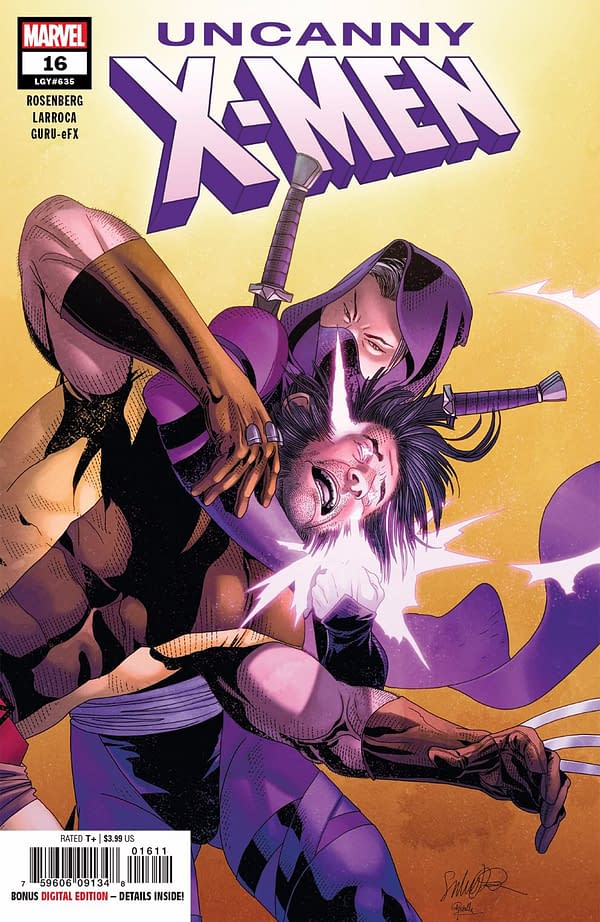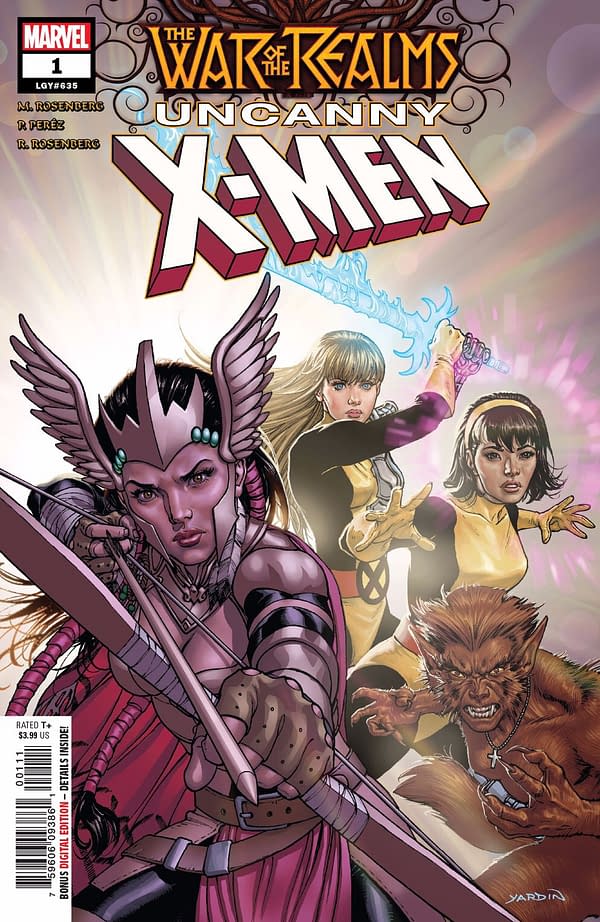 Oops…
Which will I'll count as the real Uncanny X-Men #635? Will Marvel issue a sticker that collectors can place on the cover of one of these? Or will one of them have to be #635 1/2? only time will tell…
UNCANNY X-MEN #16
(W) Matthew Rosenberg (A/CA) Salvador Larroca
Cyclops and the X-Men have set out to save mutantkind…but the Mutant Liberation Front isn't going to just wait for it to happen! Led by one of the X-Men's own, the MLF is willing to do whatever it takes to stop mutant oppression…even kill any mutant who stands in their way…
Rated T+
In Shops: Apr 17, 2019
SRP: $3.99
WAR OF REALMS UNCANNY X-MEN #1 (OF 3) WR
(W) Matthew Rosenberg (A) Pere Perez (CA) David Yardin
The War of the Realms has come to Midgard…and Westchester! Malekith's forces are invading Earth, and the heroes of Earth are joining with the heroes of Asgard to fight them back! Who better to lead the X-Men into that war than their very own Valkyrie, Dani Moonstar?
LEGACY #635
Rated T+
In Shops: Apr 24, 2019
SRP: $3.99