We had a little look at the Top 500 sales of comics to comic stores in December 2017, and we noted that Marvel didn't seem to be discounting new comics as much as they had in the past. Indeed, there were signs that DC Comics were doing it to specific stores instead.
But one thing was clear: Marvel Legacy sales had fallen well back since their lenticular cover not-a-relaunch.
The biggest change had to be to Amazing Spider-Man: Renew Your Vows, which in November saw orders beat Amazing Spider-Man to grab number 16 in the charts. But in December? It had crashed back down to number 102.
That was probably the most dramatic rise and fall of Marvel Legacy, but there were similar stories across the charts.
Punisher #218 was at no 15 in November, but #219 was at no 71 in December.
Captain America #695 was at no 7 in November, but #696 was at no 30 in December.
Old Man Logan #31 was at no 17 in November, but #32 was at no 33 in December.
Daredevil #595 was at no 18 in November, but #596 was at no 65 in December.
Peter Parker, the Spectacular Spider-Man #297 was at no 22 in November, but #298 was at no 54 in December.
Spider-Man #234 was at no 23 in November, but #235 was at no 69 in December.
Spider-Man Deadpool #23 was at no 27 in November, but #24 was at no 83.
Moon Knight #188 was at no 29 in November, but #189 was at no 95 and in December, #190 was at no 97.
Guardians of the Galaxy #146 was at no 33 in November, but #147 was at 102 of the same month.
Doctor Strange #391 was at no 34 in November, but #392 was at no 83 in December.
Thanos #13 was at no 37 in November but #14 was at no 76 in December.
She-Hulk #159 was at no 48 in November but #160 was at no 117 in December.
Ben Reilly Scarlet Spider #10 was at no 57 in November but #11 was at no 119 in December.
With all these titles crashing down the charts, just how did Marvel Comics manage to hold on to as much marketshare as was reported in December's figures?
Well, for dollar marketshare, having most books at $3.99 instead of $2.99 must help.
But as for units sale marketshare? Well, we mentioned the graphic novel liquidation lists. But Marvel Comics was also liquidating variant covers. Which is why the Top 500 comics list was also full of variant covers, some from many years ago.
The best selling of which was this Secret Wars Skottie Young variant of Secret Wars #1 from 2015, originally only available for those who ordered over 150% of their orders for Thor #1, for Secret Wars #1. And kept secret until publication date.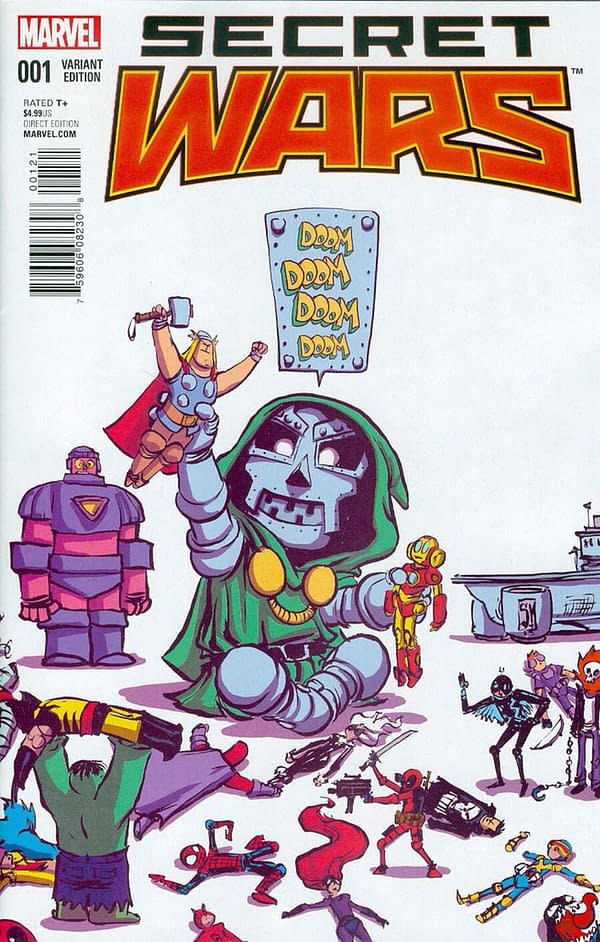 From the same crossover, next up with the blank sketch variant of Deadpool's Secret Secret Wars available to all those who exceeded 150% of orders for Deadpool #36 with orders for this comic.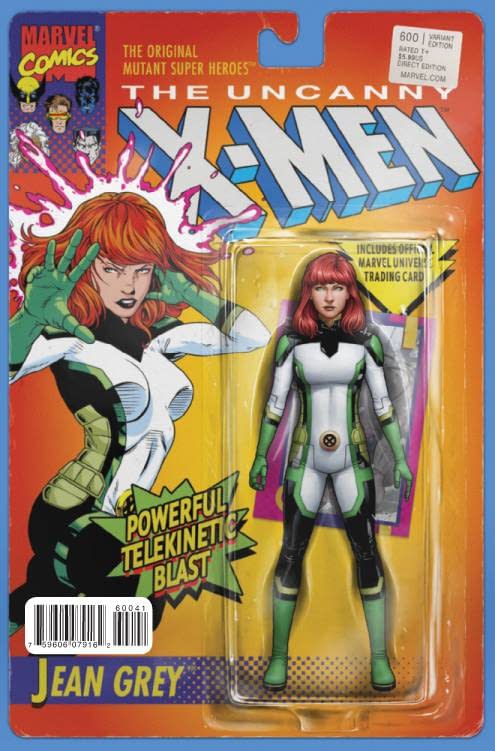 And followed by the 2015 John Tyler Christopher variant cover of Uncanny X-Men #600, originally available to those who had already exceeded orders for Uncanny X-Men #31.
They even had copies of the 2015 C-3PO Special, the in-canon story of how C-3PO got his red arm, with this movie cover, originally a 1:15 variant. The Extraordinary X-Men #1 sketch variant, and the 1:20 Giant Sized-Little X-Men variant by Skottie Young.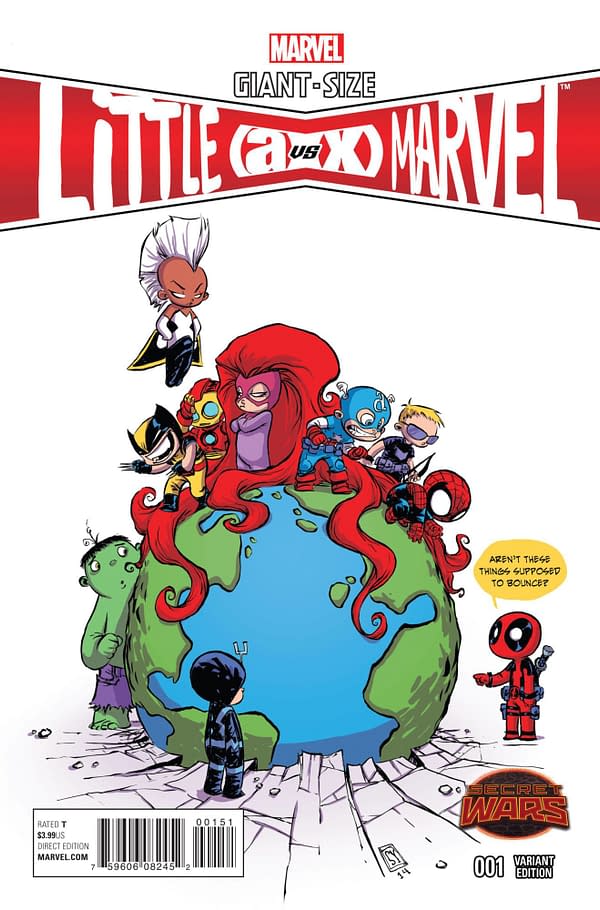 They also had the tiered blank sketch covers for Secret Wars series X-Men '92 #1, Civil War #1, Planet Hulk #1 and Thors #1 as well as Journey to Star Wars: the Force Awakens Shattered Empire #1, Chewbacca #1, New Avengers #1, Mighty Thor #1, Astonishing Ant-Man #1, Uncanny Inhumans #1 and Invincible Iron Man #1, All-New Hawkeye #1, second prints of Civil War II #1 and Deadpool #9, the third print of Black Widow #1, the Spider-Man Unlimited Game variant of Amazing Spider-Man #1… the Howard the Duck #1 sticker variant cover…
…Adam Kubert variant covers of Wolverine #300…
…Art Adams cover to Original Sin #1…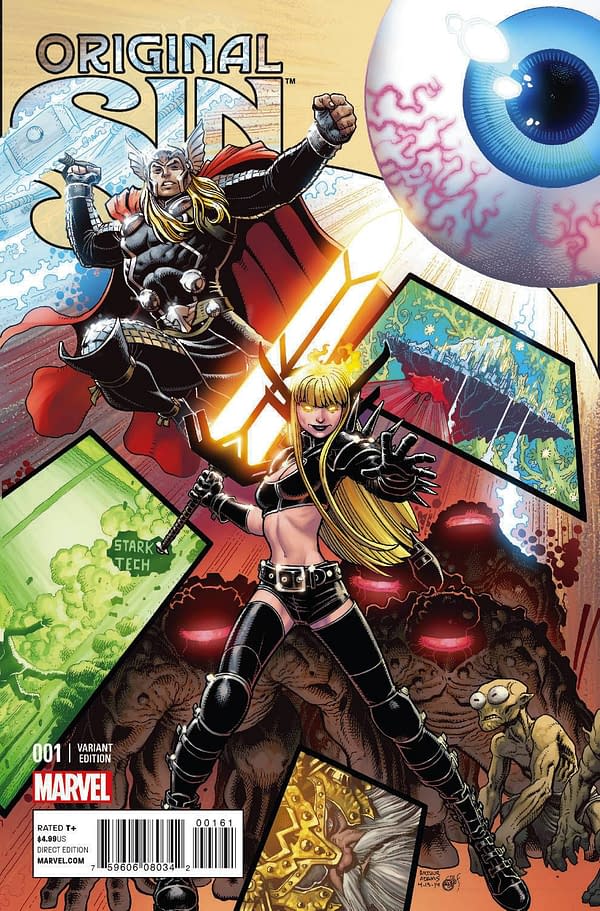 The 1:20 Simone Bianchi cover for Secret Wars #3…
The 1:25 Tomm Coker cover for Secret Wars #8.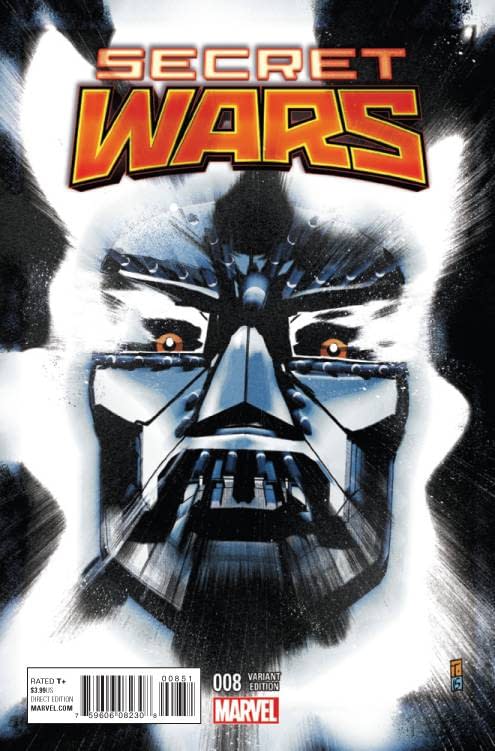 The 1:15 movie variant covers of the original first print of Star Wars #1. Somehow.
And the oldest, a Wolverine: The Best There Is sketch cover for 2010.
These all represent tiny sales for each one, but combined, and dominating the next 1000 titles on the charts say, they all add up, and bumped up Marvel's unit and dollar share for December.
At some point, however, Marvel is going to run out…
Enjoyed this article? Share it!