Posted in: Comics | Tagged: cbr, Comics, entertainment, marvel, Marvel Comics, reboot, Secret Wars
---
Marvel To Publish Fewer Comics During Secret Wars Bleeding Cool noted that DC's increase in marketshare in December against Marvel Comics, beating them on the number of comic book sales in comic stores, might have been down to DC Comics putting out over 100 separate books, compared to Marvel's 77. Well, this might be about to become more extreme.
At a press conference at Midtown Comics today, reported by CBR, Axel Alonso stated
"It will whittle down the title count a little bit. I think we'll be putting out a few less titles, but not remarkably less. And as we said, we'll be illuminating the plan itself. There will be a certain amount of overlap with certain titles will continue, finish their stories during 'Secret Wars' and you'll see how they endcap. There will of course be new series launching during 'Secret Wars.'"
Of course, it may be that the interest in the books may make up for that when it comes to statistics…
And the books will be changing for the period as well, as we presumed. But not just the titles we had seen teased…
"There may not be a 'Guardians of the Galaxy' book but there's probably going to be something that involves some bit of that business, or stuff that may be done in 'Guardians' in the future. Everything is going to kind of change and shift as we go. We're not entirely ready yet to map it all out for you."
And they seem happy to keep teasing the reboot possibility, but I think I'm standing by what I just posted.
"Like I said, we are taking some chances here, but I will stand by — I think Tom will back me — our history's not broken. We don't view our history as being broken or something that we need to fix. If anything we think we are building upon that history and we are taking the best and biggest pieces of it and seeing how easily they coexist with one another. We don't expect all our moves to make everyone happy, but we think it will make for a really fascinating read through 'Secret Wars' and beyond."
---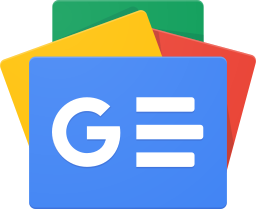 Stay up-to-date and support the site by following Bleeding Cool on Google News today!