With San Diego Comic-Con right around the corner, Marvel is breaking out the teasers. Today we've got one titled simply "Blind Spot," advertising tomorrow's date, showing a camera on the ground in a dark alleyway, covered in police tape.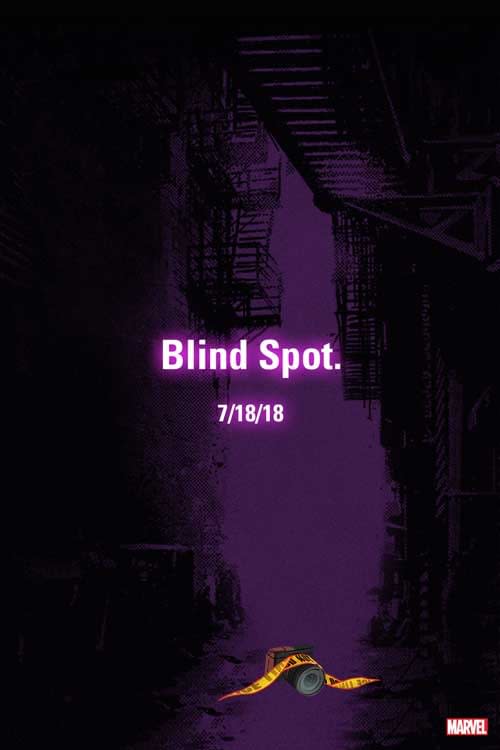 So what does it mean? There's a few characters it could be referring to. There's Blindspot, the mutant introduced in Rogue Vol. 3 #7, created by Tony Bedard and Karl Moline, though that seems unlikely. Another possibility is that it refers to the Blindspot created by Charles Soule and Ron Garney in 2015, who has recently been appearing in Daredevil, and that one is probably a lot more likely, though a new issue of Daredevil doesn't hit stores tomorrow. Maybe Marvel is going to take a cue from Robert Kirkman and Beyonce-drop a Blindspot comic? It's hard to imagine that having the same impact, unless Marvel pulled off an amazing creative team.
But if they weren't planning something big, would they have invested all of this effort in having an intern photoshop that teaser? We think not.
Of course, Marvel editorial can often have their own "blind spot" when it comes to paying attention to what happens in their own books. You try and make sense of the timeline of the various X-books, for example. Go ahead. We'll wait. So it's not impossible that this teaser isn't related to either of those Blindspots, and is instead something totally new, or something related to another title. Maybe it's a meta-teaser, referencing the blind spot in Marvel's own leadership that hasn't noticed parent company Disney has no faith in them to produce all-ages titles, and so keep farming them out to IDW? Who knows?
We can't help but be reminded a little bit of this image when we look at the teaser above…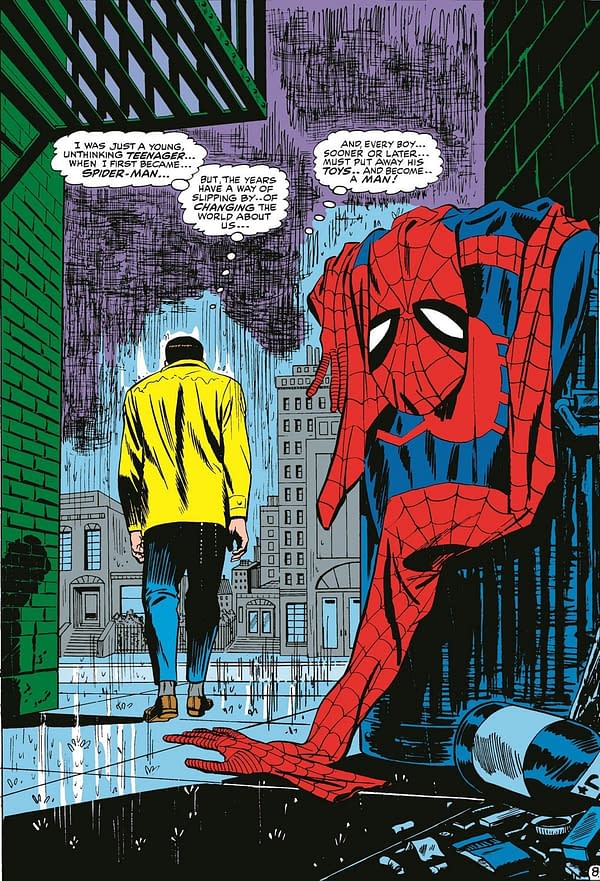 There's a Spectacular Spider-Man coming out tomorrow. Also a Spider-Gwen. Plus the final issue of Infinity Countdown and the first issue of Life of Captain Marvel. We guess we could wait and see, but what's the fun in that? Post your speculation below.
Enjoyed this article? Share it!