Marvel To Publish A Third Doctor Strange Movie Prelude Comic, Digitally, In September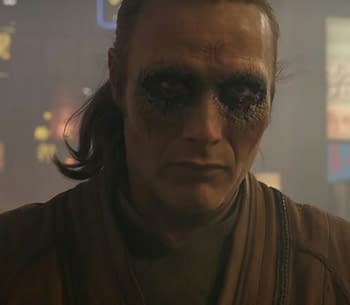 Tomorrow sees the second issue of Doctor Strange Prelude from Marvel, which looks at the magical language of the Doctor Strange world as it will appear on screen, as well as the fictional histories behind some of the movie's big players.
But it doesn't end there.
Marvel Comics is to publish another Doctor Strange Prelude, digitally rather than in print, as one of their Infinite Comics, a digital decampi comic that will focus on the character of Kaecilius, played by Mads Mikkelsen in the movie.
It will be published on 7th September, on the Marvel site, app and on ComiXology.