Marvel To Publish 'Guardians Of Infinity' (Confirmation UPDATE)
To accompany Guardians Of The Galaxy, Guardian Of The Galaxy Team-Up, Guardians 3000, Rocket Raccoon, Groot, Drax, Star-Lord and Gamora, looks like we may have yet another Guardians book to add to the line-up.
But it might be with a very different line-up. Marvel Comics have trademarked the name Guardians Of Infinity for an upcoming comic book of that name.
It suggests a Guardians Of The Galaxy link, but also mention of the Infinity Gems – now called Infinity Stones because the the movie. Could the members wield one each like the Infinity Watch of the nineties?
Or could they be more cosmically powered beings, possibly including Starbrand and Nightmask as already teased?
Or could it be the Infinity Watch from Uncanny Avengers that had both original Watch members and classic Guardians Of The Galaxy members? Led by Immortus, it includes Captain Marvel, Silver Surfer, Martinex, Yondu, Starhawk, Adam Warlock, and the Vision with the power of The Phoenix?
Yes, that's more like it…
UPDATE: And here it is… a very fast Rich Twitch from ComicBook.com that suddenly ran five minutes ago. Looks like we were a bit off in our presumptions… coming in December.
Marvel Comics has revealed Guardians of Infinity #1, the first issue of a brand new series featuring multiple generations of Guardians of the Galaxy. The series is written by Guardians fan favorite Dan Abnett, and features art by Carlo Barberi.

Guardians of Infinity stars characters from Guardians 3000,as well as characters like Drax, Rocket Raccoon, and Groot from the modern team. In addition, the series will introduce a brand new team, the Guardians 1000. The series' opening story arc will see all three versions of the Guardians of the Galaxy teaming up for cosmic adventure.

To top it all off, each issue will feature a backup story by top Marvel Comics talents. Guardians of Infinity #1 kicks it off, with a Rocket Raccoon and The Thing team-up story by Jason Latour and Jim Cheung. GUARDIANS OF INFINITY #1
Written by DAN ABNETT & JASON LATOUR
Art by CARLO BARBERI & JIM CHEUNG
Cover by JIM CHEUNG
Variant Cover by CARLO BARBERI

IN THE INFINITE EXPANSE OF TIME AND SPACE IS THERE ROOM FOR MORE GUARDIANS? YOU BET THERE IS!

Defending the galaxy is a good gig, but Drax isn't thrilled with the combat hours (not enough of them) and Rocket isn't thrilled with the compensation (not enough of it). They're off on an adventure to supplement both, and Groot is happy to come along. But instead of the perks they want, they're about to get more trouble than they can handle. Good thing the Guardians 3000 are on hand to help! But what about…THE GUARDIANS 1000??!!

Also in this issue, Latour and Cheung tell a one-off story of Ben Grimm and Rocket Raccoon, stuck on a planet where culture is based on Earth-style professional wrestling…but the stakes are life and death! THIS AIN'T KAYFABE, BROTHER!
---
---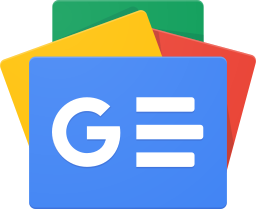 Stay up-to-date and support the site by following Bleeding Cool on Google News today!