Matt Fraction and Steve Lieber's Jimmy Olsen Series Confirmed by DC May Solicits
In a shocking event that is sure to send ripples of envy throughout the world of comics journalism, Bleeding Cool Rumourmonger-in-Chief Rich Johnston has obtained and posted the full DC Comics May solicitations catalog before they've been "officially" released.
"It's gettin' bloody harder to sneak into the DC Comics offices while dressed as a potted plant with all of these budget cuts," Johnston told us when asked for comment, noting that even the publisher's potted plant budget has been slashed by 60%. "Oi used to dress up as a nice sansevieria, but that's a bit too ritzy these days, so now Oi have to infiltrate as a shabby philodendron."
So as other websites scramble to get someone from DC on the phone, complaining of blown EX-X-XCLUSIVES and begging to post the solicits themselves, Bleeding Cool can sit back and mine the solicits for individual articles to spin out of them, all the while reaping the sweet, sweet clicks.
"Pip pip," Johnston said, his eyes glowing with the thought of all the clicks. "And pip pip for being right about Matt Fraction's Jimmy Olsen, a rumour Oi reported last April, Oi did! You heard it here first!"
Revealed in those May solicits, Matt Fraction will be launching a Jimmy Olsen series with Steve Lieber this June, spinning out of Leviathan, and specifically from the Leviathan Rising ten-dollar one-shot hitting stores in May. Last April, it seemed this project had fizzled out for unknown reasons, but it appears to be back on, according to the Leviathan Rising solicitation, which notes:
An all-star roster of writers and artists highlight the new threat of Leviathan, but also tees up (sic) new ongoing series for Jimmy Olsen by writer Matt Fraction and artist Steve Leiber, and Lois Lane by writer Greg Rucka and artist Mike Perkins, coming in June. As Leviathan enacts a plan to take down Superman, it's up to Lois, Jimmy, and the heroes of the DC Universe to rescue the Man of Steel.
What's that about Greg Rucka and Mike Perkins? Time for another article… click click!
---
---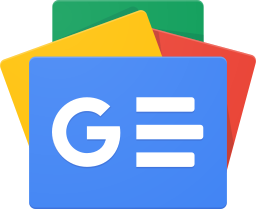 Stay up-to-date and support the site by following Bleeding Cool on Google News today!