Metal 2: Everything We Know About Death Metal by Scott Snyder and Greg Capullo So Far
Bleeding Cool has been reporting on Scott Snyder and Greg Capullo's Metal 2, the sequel to Dark Nights: Metal for a while. We understood that it was planned before Greg Capullo drew Reborn at Image Comics – and if Capullo hadn't returned to the project, Snyder would have written it as a Justice League storyline rather than as a stand-alone event series. But he did. We also knew it was called Death Metal and had Wonder Woman as a lead. And in last week's Justice League #39 we got what appears to be confirmation of a good chunk of that.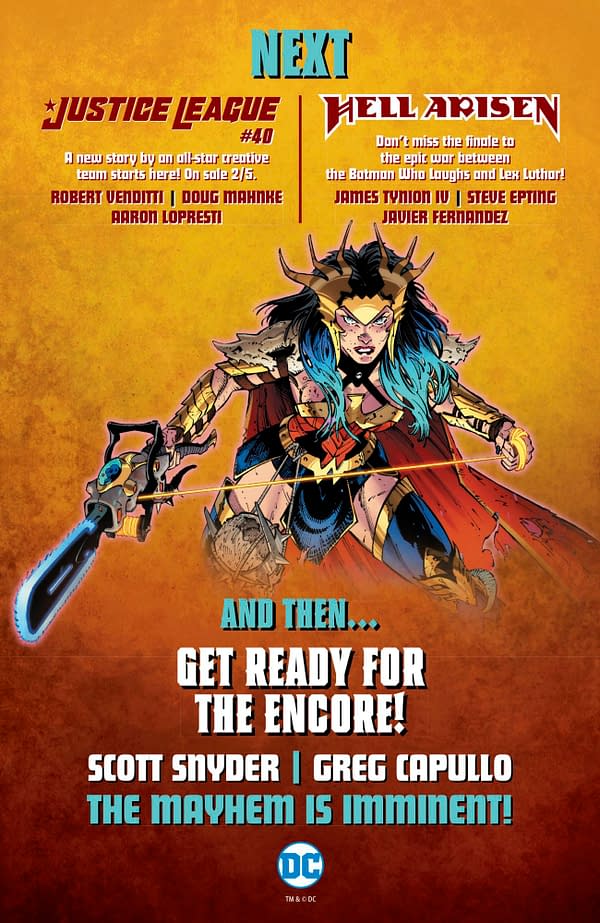 Wonder Woman with a chainsaw. We are also aware that Snyder wrote the end story for Wonder Woman #750 with Bryan Hitch, that established Wonder Woman as the first superhero of the DC Comics Universe, seen in the USA during World War II (at least for the rest of the world)…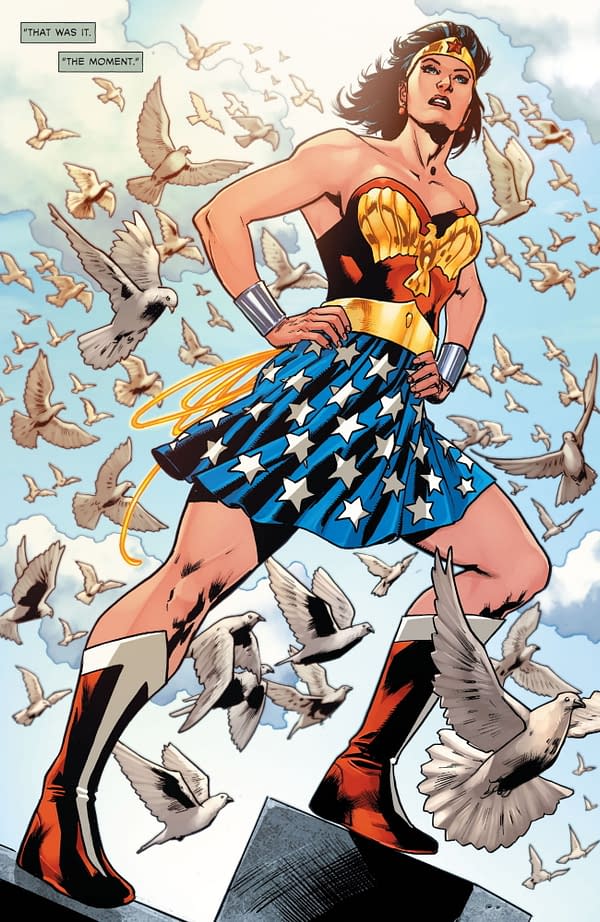 …with the mention of Death Valley…

…and seen as an inspiration for the rest of the emerging DC Superheroic universe.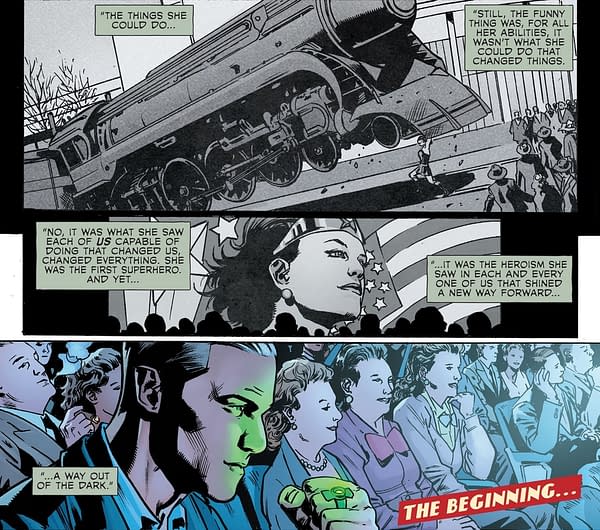 I mean, okay, of course Alan Scott was inspired by Wonder Woman. Bit of a stereotype though, right? But moving on. The last issue of Justice League #39 ended on a cliffhanger that will not be resolved in Justice League #40. As well as mention of Doomsday Clock, Event Leviathan and Wonder Comics, we got a look at a very Metally-scene with Bizarro Superman (one of them) riding a Pterodactyl.

While the archetypes of the Justice League rode off into the sunset. Somewhere, somewhen, everywhere, everywhen.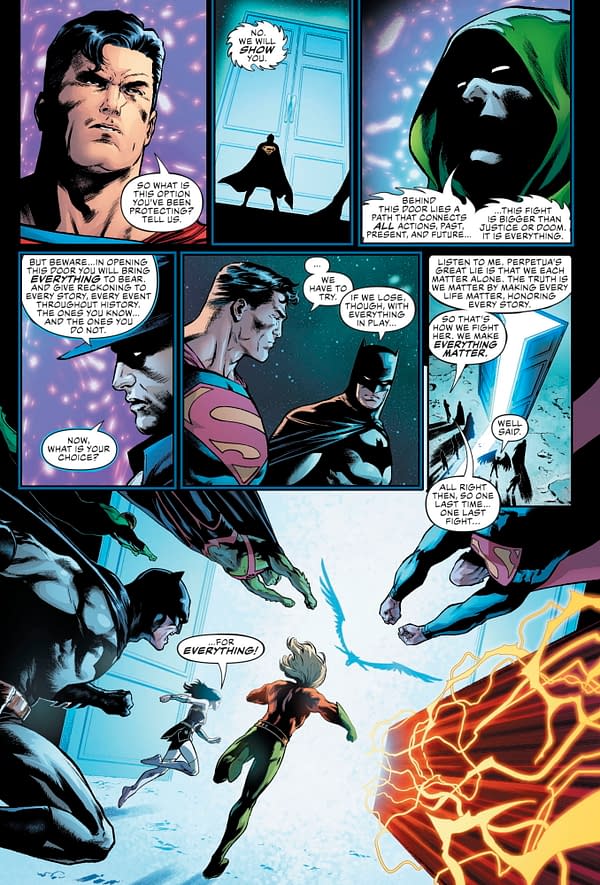 Which is right along the idea of the new DC Comics timeline we have been talking about since last summer. Everything happened, everything matters. Including Doomsday Clock. We have also been told that Metal 2: Death Metal will lead into the ageing of certain characters in the DC Universe along the lines of the new timeline.
We've also been promised a Sorceror Batman, and an Alien Batman. And for DC Comics, Death Metal will be a capstone to Scott Snyder's work in the DC Universe, from Batman to Swamp Thing to Metal to Justice League…here we go. Take it away, Scott and Greg.
Let's watch those solicitations…