Mimi Yoon… And Her Next Cover For IDW Comics
Yesterday, we ran an open letter to the comics industry by Dennis Barger about the recent IDW Powerpuff Girls cover that he campaigned to get withdrawn, as well as his take on the current comics industry.
Original artist of that cover, Mimi Yoon, had her own take, and has been expressing it on these (open) posts on Facebook. And has gathered considerable support for her stand.
DO KNOW THAT I AM DAMM PROUD OF THIS WORK OF MINE.

my objective was to illustrate modern, pop cultured, SASSY (not sexy), and humanized Powerpuff Girls who have just beaten the crime lord and have him on the ground. yes, the girls are wearing latex costumes… SO?!?!?! don't all superpowered heroes wear latex?

unfortunately, the comic book will never make it to the stores… yes, i'm truely disappointed… because a perverted mind decided to see in this image what his dirty mind has conjured up, and barked loud enough. worse, he brought up kids and used protecting kids and kids' perspective in his reasoning/excuse. does he think kids are dumber than him?
And
i THANK YOU SO MUCH for your pouring support.
i am quite overwhelmed but will try to reply all of the supportive messages as soon as i can. and i will continue to create art embracing the beauty of women and femininity. i find all of the accusations for my Powerpuff Girls image sexualizing minors not only ridiculous but also embarrassing (for the accusers) and disturbing especially since it's started by a person of such value as seen in the pictures below.

a person argued that i've gained popularity from the situation, but I'VE NEVER ASKED FOR ANY OF THIS, ESPECIALLY IN THIS MANNER. and i'm curious to know why are all the arguments about trying to keep the image away from the girls? what about the boys?

by the way, it's too late now…. the image has spread wider now than it would ever have as a comic book cover in stores.

computer savvy children are seeing it and will see it for a long long time easily too on their computer monitors, even the ones who would never have if this nonsense has not started by that one perverted mind who conjured up the nonsense in his dirty mind. how is he going to stop the kids from seeing the image on the internet now? i SUPPOSE now the image is readily available for all ages to see on the internet, when any girl who has interest in Powerpuff Girls searches for it on any of the search engines will see the image and grow up to be like the "ladies" in the pictures below…. that would be one serious tragedy, wouldn't it?

and as per his followers… if he'd said it was an awesome cover instead, they probably would have mindlessly followed him and raved how awesome it was… these folks really need to realize that there are far more important things in life.

i promise this will no way deter me from doing what i love doing or change my views and ways, and i will always and forever passionately despise perverted, corrupted, and twisted minds and acts.

thank you!
She also included a link to a Facebook page in which Dennis Barger, one of the men behind the Detroit Fanfare Comic Con, joined a number of Star Wars actors and cosplayers at Larry Flynt's Hustler Club in Detroit.
And also let people know,
sorry but these are not for sale.

just a stack of thank you cards i printed myself to enclose with the original sketches recently sold @1xrun : )
#mimiyoon #mimi #PPG #powerpuffgirls #thankyou #thankyoucards #1xrun #cartoon #fiction #superheroes #teenagers #mojojojo And she had plenty of people backing her stand and her work.
Lincoln C. Chinnery The art (cover) you were commissioned to do is fine. There is nothing 'sexual' or 'hyper sexual' about your Powerpuff Girls cover. You showed a grown up version of them. There isn't a provocative pose nor a hint of x-rated naughtiness. Its a fine piece of art.

Sindi Johnson I really wish you could sell this as a print. I would love one.

Ana Bastow This guy seems to have projected his view on women in your art.

Nicole Waszak I agree that it is more embarrassing for the people claiming the sexualization of minors as the artistic intent than it is for the person subjected to the ridiculous claims. I have experienced this with regard to my paintings of my toddler in her underwear. The initial shock can sting a little, but give it a few seconds, it wears off quick when you believe in what you're doing You have no one to answer to but yourself. Annnnd…. your work is fantastic!!! The cover looked great. And my first thought was that it was rather conservative, lol. You know what you're doing.. Keep it up! *hugs*
Holly Golightly now it's time to make your "Suck it Face!"
Mark Rivera CBR deleted my comment: "Good on Mimi Yoon for condemning these self-righteous pricks". Found out about your art through this cover. Add +1 a new fan.
And as for more work? While IDW staff were initially keen to disassociate themselves from the original image, stating that it was a Cartoon Network mandated cover, Chris Ryall, EIC of IDW posts,
Had a good chat with Mimi Yoon about her next IDW cover. Can't wait, it's going to be a fun one.
Odds are a lot more people will pay it even more attention too. You can see much more of Mimi's work right here.
---
---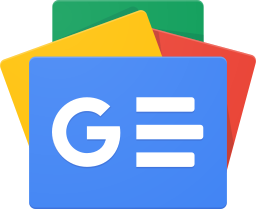 Stay up-to-date and support the site by following Bleeding Cool on Google News today!