More ESPN Marvel Comics College Football Covers for 2018
ESPN & Marvel have been running co-promotions for some time now. Whether that's explaining the World Cup to Americans, cover featuring in the 'body issue' magazine, making documentaries about 'real' superheroes, or college football variant covers.
And its that final promotion from 2014 that they are reviving for 2018, their fifth year in a row of doing this. And I am still none the wiser.
Apparently college football returns this season on ESPN and as a result (and a large licensing fee) Marvel has unveiled four comic book covers that feature school mascots facing off over Labor Day weekend.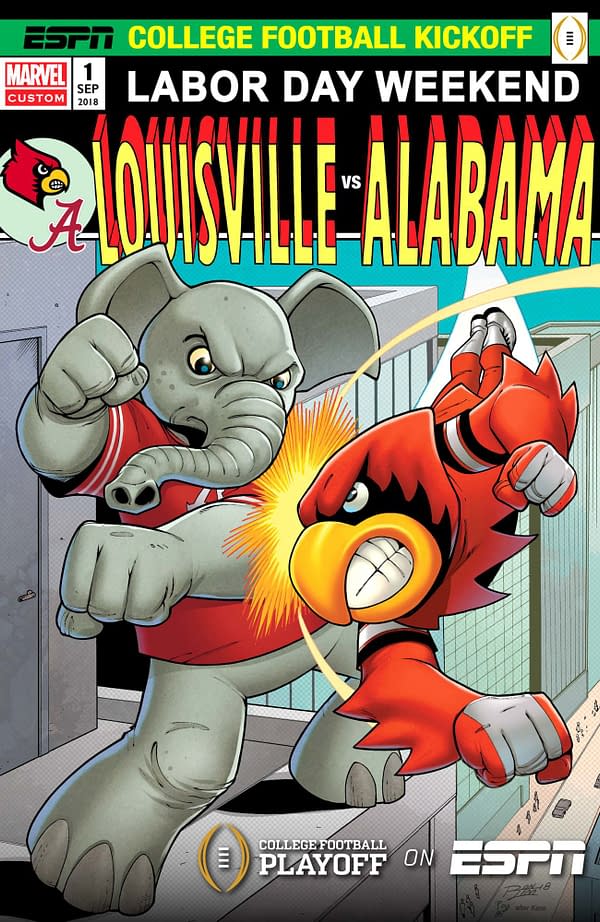 Louisville vs. Alabama on Sept. 1, 2018. Homage to Invincible Iron Man #66 by Gil Kane, recreated by Ron Lim, Roberto Poggi, Carlos Lopez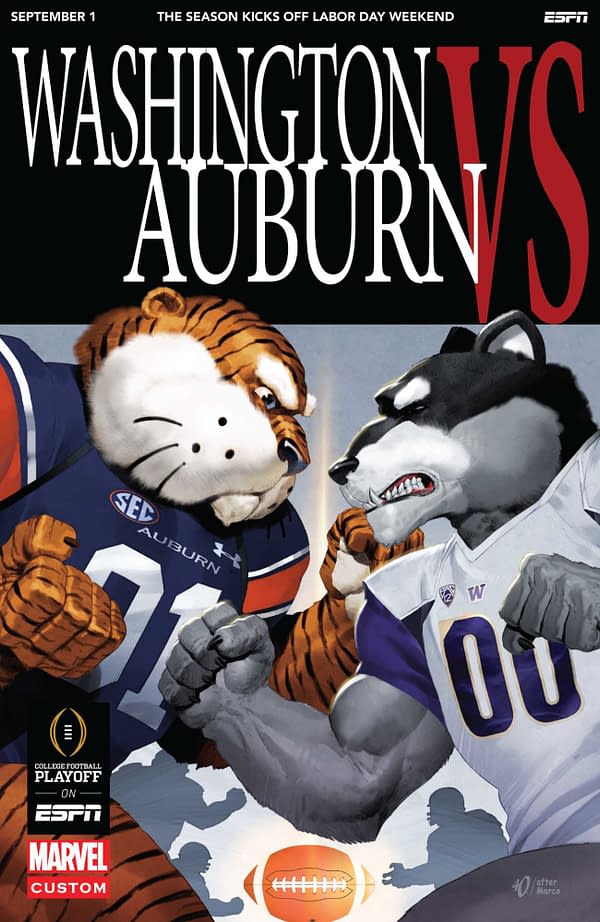 Washington vs. Auburn on Sept. 1, 2018, homage to Civil War II #1 by Marco Djurdjevic recreated by Ariel Olivetti.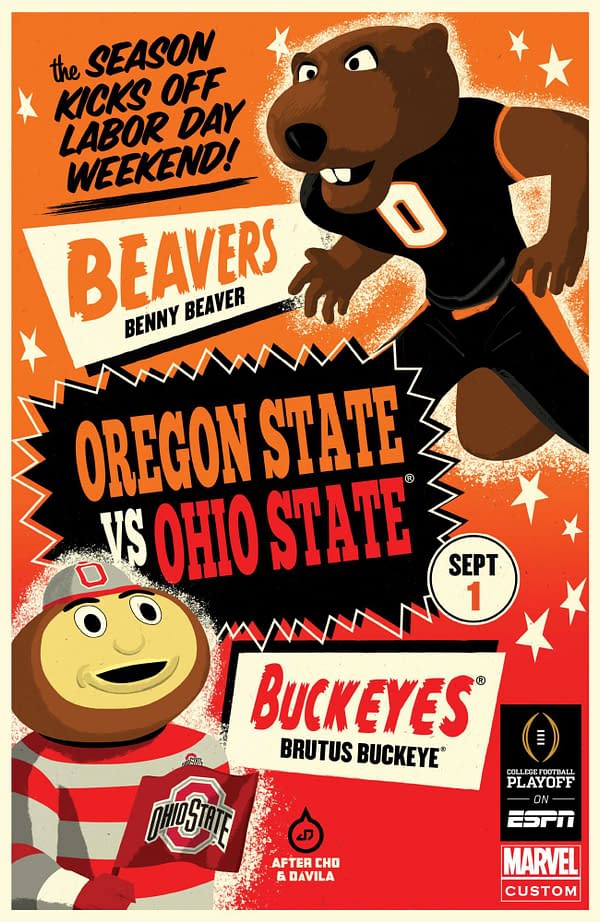 Oregon State vs. Ohio State on Sept. 1, 2018 Homage to Civil War II #3 (variant) by Michael Cho, Claudia Davila
recreated by Juan Doe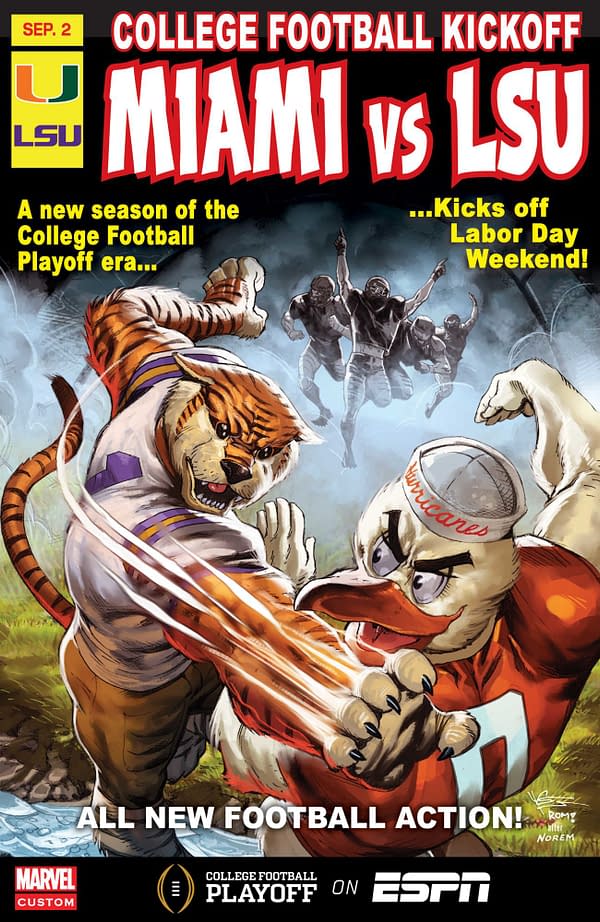 Miami vs. LSU on Sept. 2, 2018 Homage to The Deadly Hands of Kung Fu #29 by Earl Norem, recreated by Yvel Guichet, Romulo Fajardo Jr.
As well as this. they have released behind-the-scenes videos show artists throughout the creative process.
ESPN college football analyst and reporter Maria Taylor also joined Marvel's Women of Marvel podcast to discuss the launch and the upcoming college football season. The episode is available now at www.marvel.com/podcasts.