Ms. Marvel #27 Review: A Solid Ms. Marvel Book Without Ms. Marvel
While some of Kamala's friends continue to look for her, Red Dagger, Mike, Gabe, and Nakia continue filling in for Ms. Marvel as they search for Zoe. Zoe herself is being held by the Inventor with an older man named Harold.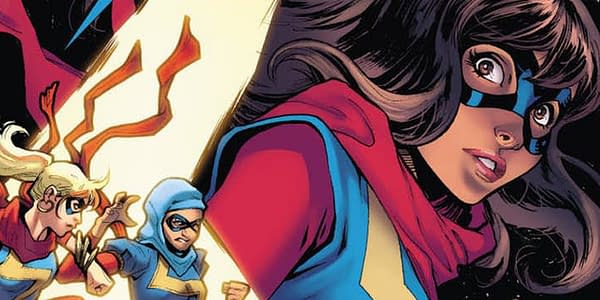 It's not easy to replace your lead character with the supporting cast. Hell, Marvel is still more-or-less in the middle of a storm of fan backlash for replacing many of their lead characters with supporting cast members. While I don't have a problem with that in theory as well as much of Marvel's practice (Sam Wilson is still my Captain America), I will grant it's very easy to get wrong even if you're only doing it for a little while.
That brings us to Ms. Marvel #27, where Kamala is missing, and her friends are attempting to fill her boots. While none of them are quite on the level of charisma and awesome that is Kamala Khan, they are a charming bunch nonetheless. They're trying to do good and fill in for the absent Ms. Marvel, and they do some good despite not having powers or unbeatable skill.
The antagonist, the Inventor, is a neo-fascist with a focus on ageism. It's a surprisingly heavy political theme given the generally light heart of Ms. Marvel. It touches on the fact that baby-boomers mortgaged the future for their own comfort, and this serves as the ethos behind the Inventor's villainy. Zoe challenges him, trying to remind him that the elderly are still people. It's a simple reduction of the general idea, but it is interesting nonetheless, especially given the book's target audience of teenagers who generally have angst against their elders.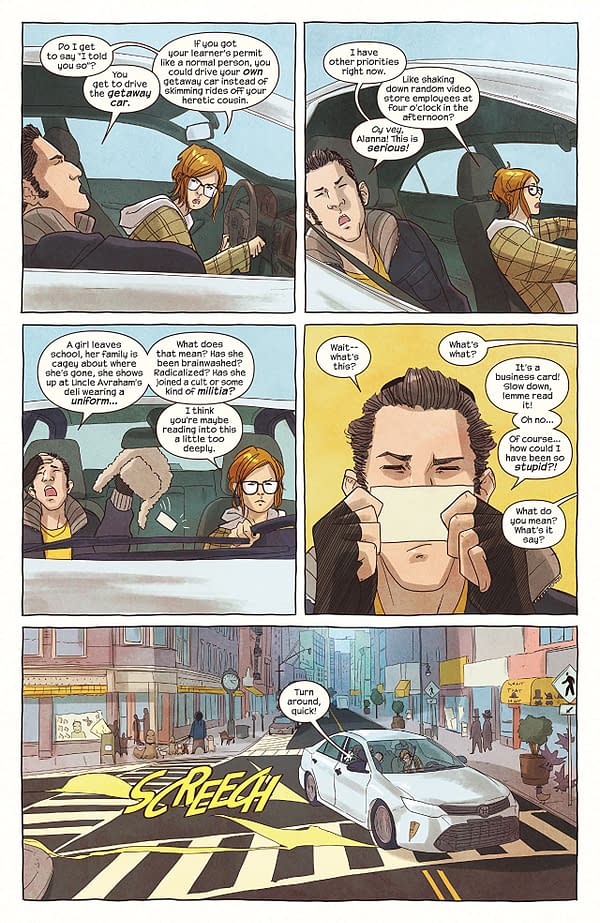 Nico Leon brings a further light tone with thin penciling and inking. It leans on the side of anime's styling, and it looks decent enough. The small detailing in facial expression as well as the giant turtle's movements (by the way, there is a giant turtle), add a comedic flair to the proceedings. Ian Herring gives a distinctively warm color palette not often seen in comics from the Big Two. It gives the comic its own atmosphere, and it thrives all the more on its individualism.
This issue of Ms. Marvel manages to delight and charm even with an absentee protagonist. Zoe, Red Dagger, Mike, Nakia, and Gabe all make it a fun read, and the Inventor proves to be a surprisingly serious antagonist for this lineup. Leon and Herring give their distinctive and appealing style, and the overall book is recommendable. Check it out.