Another New Age Of DC Heroes? Justice League Odyssey #1 Spoilers
The New Age Of DC Heroes was one of the names given to a line of DC Comics intended to create new characters for the DC Universe, with an emphasis on the line's artistic talent, giving them co-ownership in the titles they created, first credit in the credits above the writer – and then saw the artists ditch the books for higher profile work like Batman.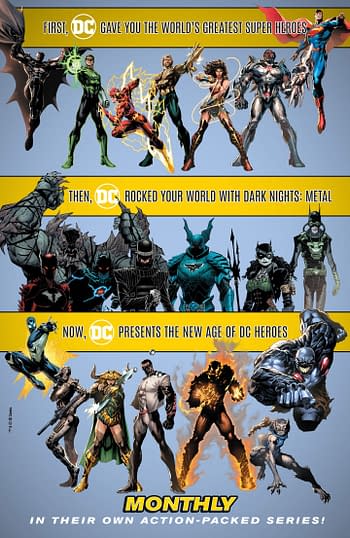 Well today's Justice League Odyssey, involved with all the new worlds released by the fracturing of the Source Wall over in Metal has been getting a little timey-wimey. As the Justice league discover they have been there before or will have been there before…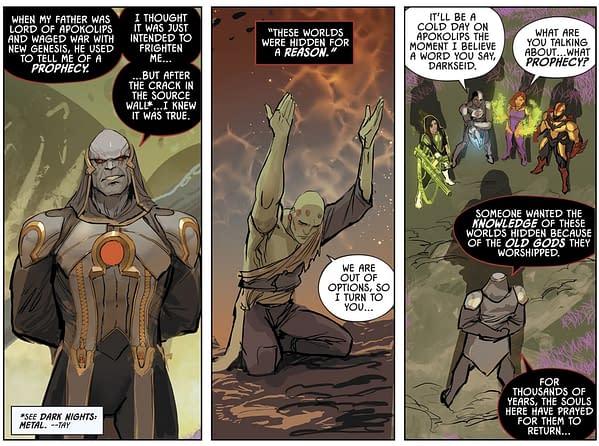 With Starfire, Cyborg and Azrael…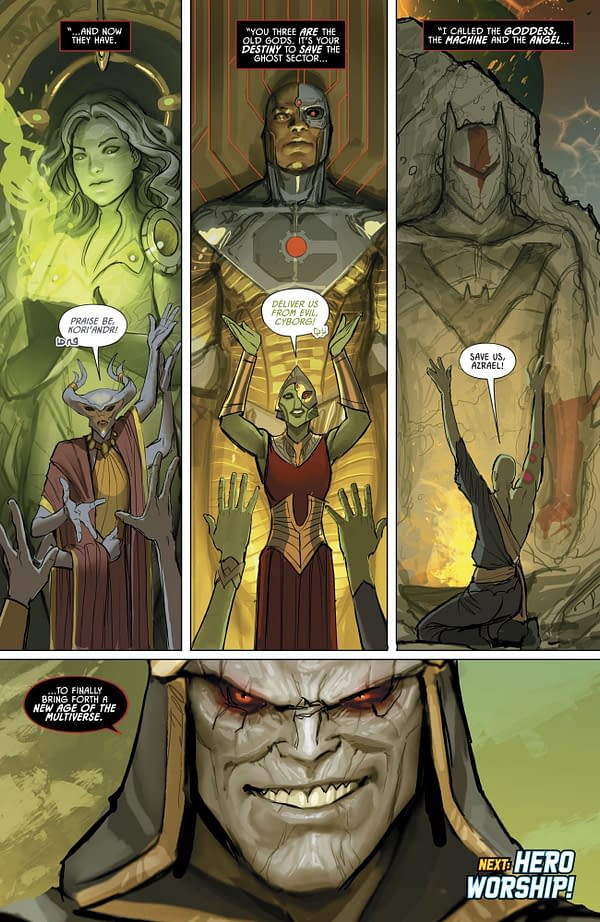 A New Age of the Multiverse. Not another one?
Which a) totally reminds me of the ending to Alan Moore and Jacen Burrows' Providence, b) gives me an ecuse to run that BBC video from when Prime Minister Theresa May called General Election for Great Britain and Northern Ireland and c) Darkseid Is. Messing With Us.
But also makes me wonder what the original first issue of Justice League Odyssey was like. How much, if anything, survived from that version after Stjepan Sejic had to redraw the whole damn thing.
Hmm. I think I'm going to go and find out.
JUSTICE LEAGUE ODYSSEY #1
(W) Joshua Williamson (A/CA) Stjepan Sejic
Spinning out of JUSTICE LEAGUE: NO JUSTICE! When a cosmic menace threatens worlds beyond our own in the Ghost Sector, it falls to a new Justice League team to answer the call to battle! Cyborg, Starfire, Green Lantern Jessica Cruz and an out-of-his-element Azrael head to deep space inside a commandeered Brainiac Skull Ship. But as these wildcard teammates try to break through the impenetrable maelstrom imprisoning the desperate collection of planets, they discover something that nothing in the universe could have prepared them for: Darkseid…who says he's there to help?! In Shops: Sep 26, 2018 SRP: $3.99