James Tynion IV and Freddie Williams II are returning to New Gotham City with a third helping of Batman/TMNT! Tynion and Williams have both been pretty busy on Twitter, posting new looks for their upcoming books:
Okay. I promised you a bunch of art from BATMAN/TMNT III today, and @Freddieart & I are going to deliver!

Let me just say I couldn't be more excited to return to New Gotham City and revisit the incredible adventures of BATMAN, and his faithful butler. #BTMNT3 pic.twitter.com/oJo3asgNm0

— James Tynion IV 🏳️‍🌈 (@JamesTheFourth) April 12, 2019
It's great to see the classic blue and grey costume on Batman, and his loyal butler, Splinter, looks dapper and ready to scrap!
The 80th anniversary of Batman collides with the 35th anniversary of the Teenage Mutant Ninja Turtles in this stunning concluding miniseries to the BATMAN/TEENAGE MUTANT NINJA TURTLES trilogy. Our heroes have battled the evil of the Foot Clan in Gotham City and Bane in New York, but now Krang has gotten his hands on the most dangerous technologies in the DC Universe-and no universe is safe from his wrath! Co-published with IDW.
The new series will hit comic shops on May 1st, and features new looks for not only Batman and Splinter, but the Turtles, too!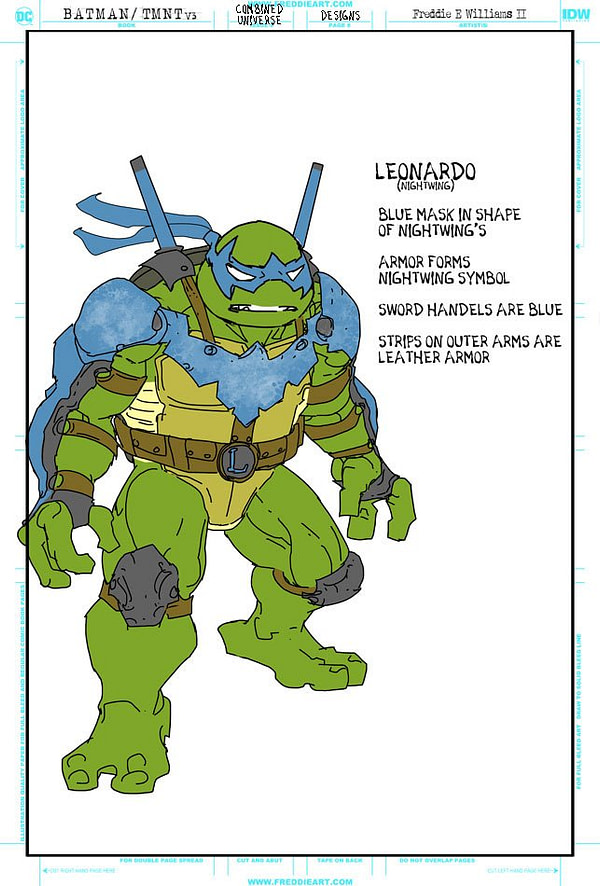 Leo's look for the new series reflects Nightwing's costume, so it looks like we're going to see TMNT characters transposed into the Bat-mythos. Kind of reminds me of those cosplay turtles action figures Playmates did back in the day!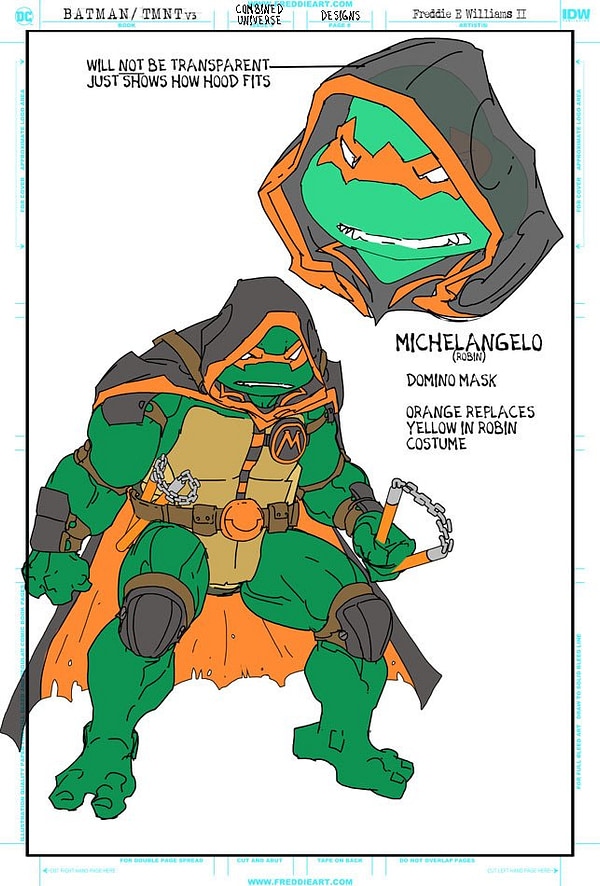 Michelangelo sporting Robin inspired gear!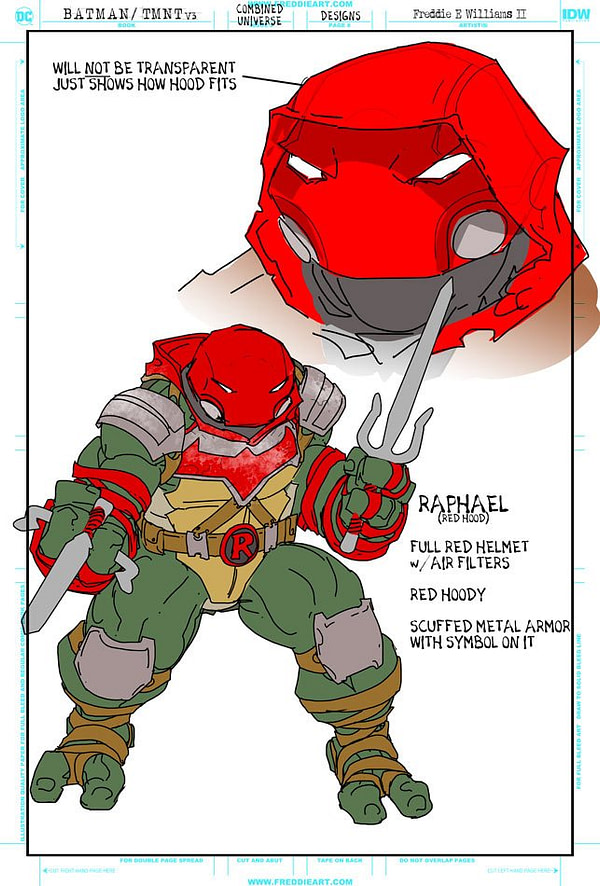 Looks more like Redwing, but the costume looks pretty sweet!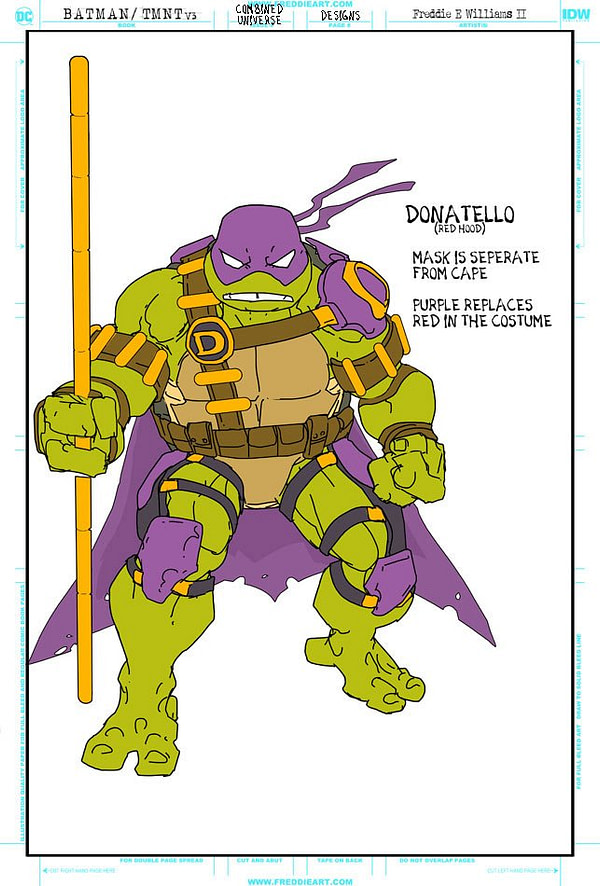 There's plenty more of these awesome costume concepts on Tynion's Twitter page, check it out! And keep it here for more on the new Batman/TMNT six part series starting in May!