New iOS App "Expanded Comics" Brings 3D Animation To Motion Comics
Motion comics technology hasn't evolved much since its origins in the 1970s on episodes of The Electric Company, and some would say that the profound lack of Morgan Freeman as narrator means that they've actually regressed since then. A new project, Expanded Comics, from Argentinian illustrator Diego Escalada, aims to change that. Released as an iOS app, Expanded Comics uses 3D and 2D animation, models and sculptures, and original music to create a reading experience that's a hybrid of comics and movies. The concept is reminiscent of Madefire, another iOS digital comics app that uses similar techniques, but Escalada says that Expanded Comics does its own thing.
"Madefire is a great app, motion and animated comics exist for a long time now, but I think that Expanded Comics introduces a new concept," Escalada told Bleeding Cool. "I tried to recreate the same sense impression as when contemplating a traditional comic and allow the reader to observe details for as long as he desires. My idea was to obtain this same sensation but through animation. It was of main importance to follow the narration as in a traditional comic and add the continuous movement."
Esclada says that changes in the way the human brain processes information have made Expanded Comics possible. "To create this project I have taken into consideration science studies where it was demonstrated how internet and media are changing our brain capacities. How we are nowadays able to process information and carry out tasks at the same time. In my opinion our mind is becoming more and more used to processing many animated images at a time." "Through animation," Escalada says, "we intended to recreate the feeling of reading in a continuous way, as in a traditional comic."
The first offering on Expanded Comics is Dark Pulsar And The Mystery Behind The Number 7, a title which would have fit oddly well back on The Electric Company. Created by Escalada, the comic tells the story of "two guardians of Epsilon, called Dark Pulsar and Morten, who have to protect a gigantic Tower called Mystery, possessed by mystical and secret powers."
"Shortly, Dark Pulsar's chapter 3 will come out, and we are currently developing chapter 4. The full script includes a saga of 3 books narrated in 10/12 chapters each," Escalada told Bleeding Cool of Expanded Comics' future plans. "Moreover, other comic outlines of different genre are under development, The Golden Flame, which is a fantasy comic, Enigma Buenos Aires, a science fiction story and The Strangers, which is under the terror genre." Escalada is working on a Dark Pulsar spinoff, with plans to build an entire universe around the concept if the project takes off with the public. He's also open to potentially opening up the technology for other creators to use, or to working on additional projects in collaboration with other companies. "I would be thrilled to develop expanded comics for film franchises!"
The biggest potential obstacle to Expanded Comics… er… expansion… is the rather large amount of time required to produce one. "It took around 7 years to develop the app," Escalada explained. "The development of each comic with its chapters took us one year. The project gathered around 30 professionals. I directed a team integrated by illustrators, sculptors, maquette artists, 2D and 3D artists, musicians and composers, sound editors, IOS developers and 5 languages translators (English, Spanish, Italian, Chinese and Japanese). It was an intense and very creative process!"
If we're being perfectly honest though, regular comics sometimes seem to take that long to produce too, especially if they happen to be a Marvel super-mega-crossover event. Perhaps David Marquez and Esad Ribic could speed up their game with this new tool?
Expanded Comics can be downloaded from the iTunes store for $3.99, and comes with the first issue of Dark Pulsar. You can also learn more about the project at the Expanded Comics website. ---
---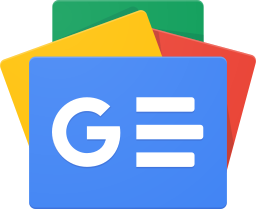 Stay up-to-date and support the site by following Bleeding Cool on Google News today!