When asked if he would be bringing The Midnighter and Apollo into The Wild Storm series for DC Comics, Warren Ellis said,
I'm making use of the DC multiversal structure. This is, if you like, "Earth-Wildstorm," a parallel universe to the regular DC world. This means that Steve's book takes place in the mainstream DC universe. That frees me to use Midnighter and Apollo, which I plan to — but they will be alternates, and very different versions.
When Warren Ellis first co-created the characters with Bryan Hitch in Stormwatch, they appeared like this.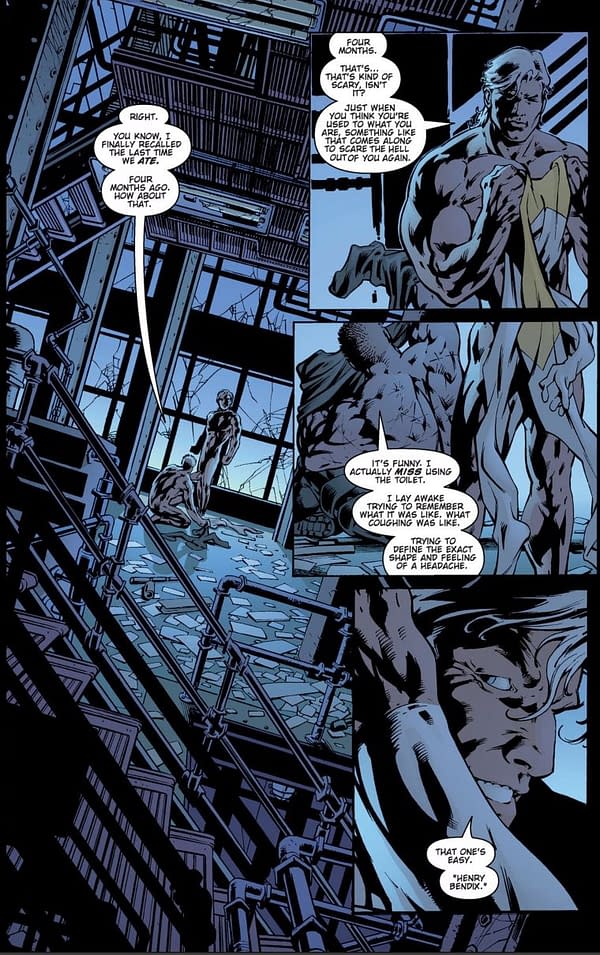 Naked, in bed together, putting their clothes on. It seems odd now, but no one seemed to notice the obvious. Not for a while.
In today's The Wild Storm #19, no one is making that mistake this time. After beginning with a very Planetary-styled 1955 colonisation of Mars, we meet Midnighter and Apollo – for the first time.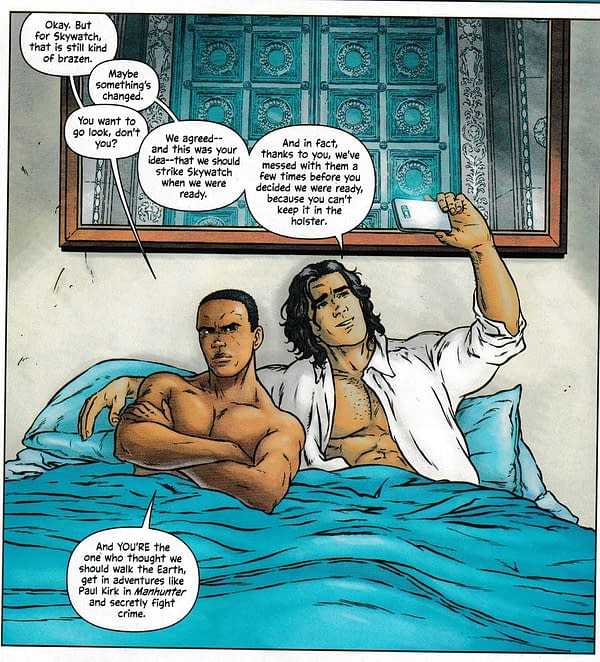 With slightly more clothes on than their original first appearance, but in no way subtextual now. Oh and the Wonder Woman duvet gets a couple more members underneath it…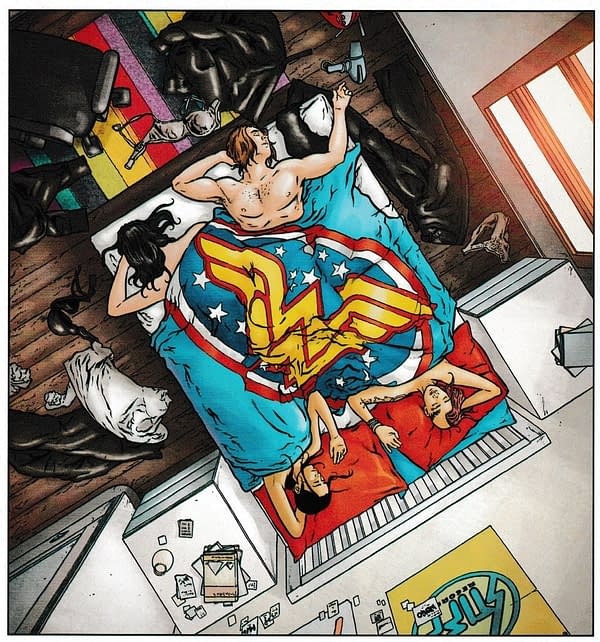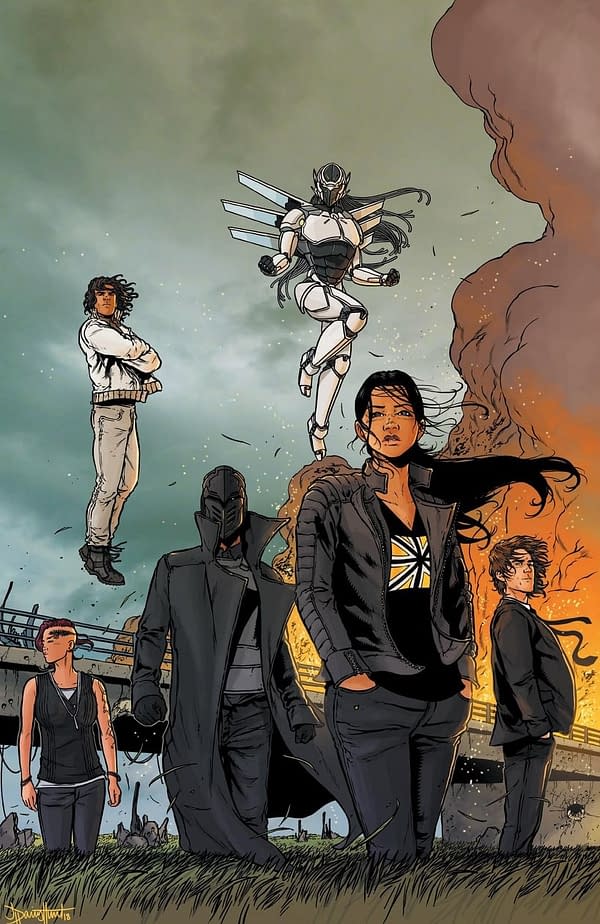 WILD STORM #19
(W) Warren Ellis (A/CA) Jon Davis-Hunt
Beginning the fourth story arc of THE WILD STORM. Jenny Mei Sparks has been around for over a century. She's seen a lot of things. Enough bad stuff that she took 20 years off to get drunk. And now she's back, and she has a plan. The problem is that other people have plans, too, and one of them is about reducing the population of Earth by around 90 percent. In Shops: Jan 23, 2019 SRP: $3.99
Enjoyed this article? Share it!