A New Status for Jim Rhodes, War Machine, in the Marvel Universe [Tony Stark: Iron Man #2 Spoilers]
Jim Rhodes, War Machine, died at the beginning of Civil War II. Recently Tony Stark was able to revive the man by using the tech that had seeped into his skin while opening the armour. And Rhodes was brought back to life — though he came back different.
And in today's Tony Stark: Iron Man #2 by Dan Slott, Valerio Schiti, and Edgar Delgado, alongside a very entertaining and provoking take on Artificial Intelligence in the Marvel Universe courtesy of Jocasta…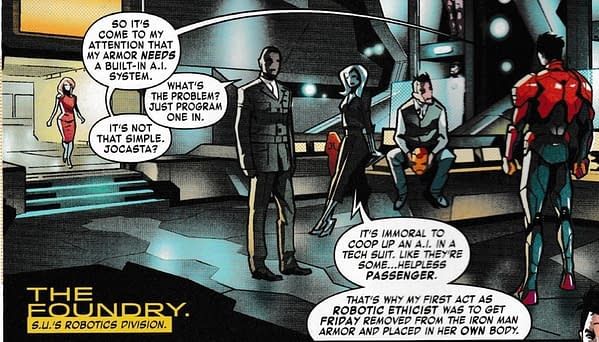 … we see a new status for Jim Rhodes. Rejecting the War Machine armour for something else. The Manticore.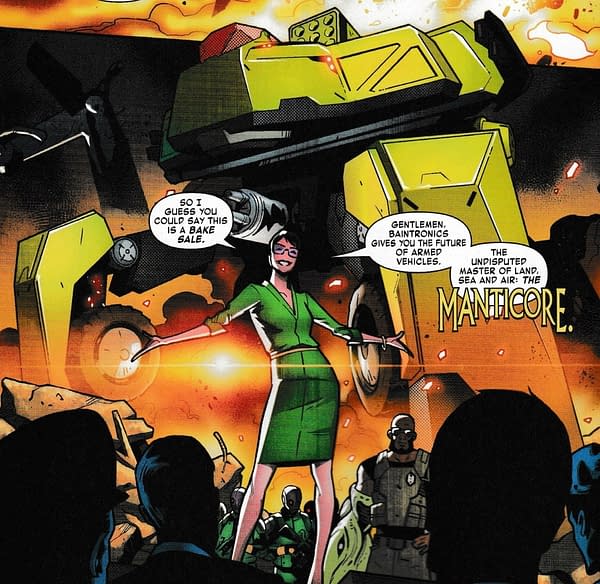 Build by Baintronics Industries from stolen Tony Stark designs and technology. And, during the issue, piloted by Jim Rhodes.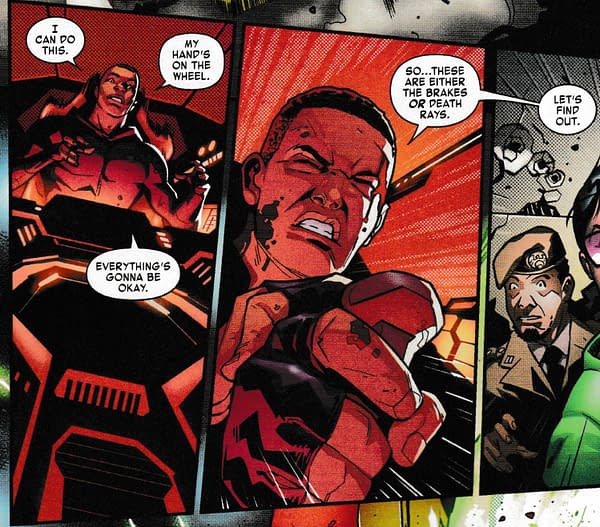 Maybe piloted is the wrong word. More like driven — and giving Rhodes a less of an Iron Man experience when using.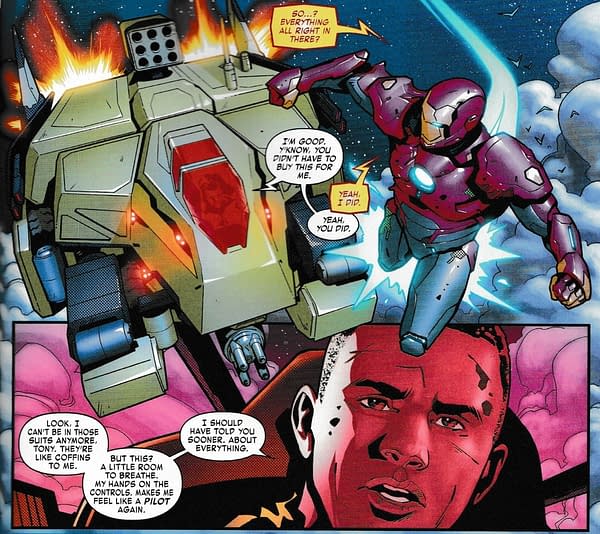 It looks as if this will be the new status for War Machine, in the comics at least. Less of an Iron Man, more of an Iron Giant. Less of a War Machine, more of a Mech Warrior.
And, as set up in the Iron Man title, the future of the character going forward…
Iron Manticore?
TONY STARK IRON MAN #2
(W) Dan Slott (A) Valerio Schiti (CA) Alexander Lozano
STARK REALITIES!
• Tony has been holding back an enormous secret since his return, and there's only one person on Earth he'd trust it with: James Rhodes. This will change everything.
• A strange new development for Jocasta, the return of the Gauntlet and the arrival of Tony Stark's new rival, Sunset Bain. All this and the power of the Manticore, the most powerful assault vehicle in the Marvel Universe!
Rated T+ In Shops: Jul 18, 2018