In Titans #36, the Titans have just one issue to save all of reality from Mother Blood, as this is the final issue of the series. And with most of the Titans otherwise occupied, it's up to the newly reconstituted Raven to save the day, as we see in this preview of the issue…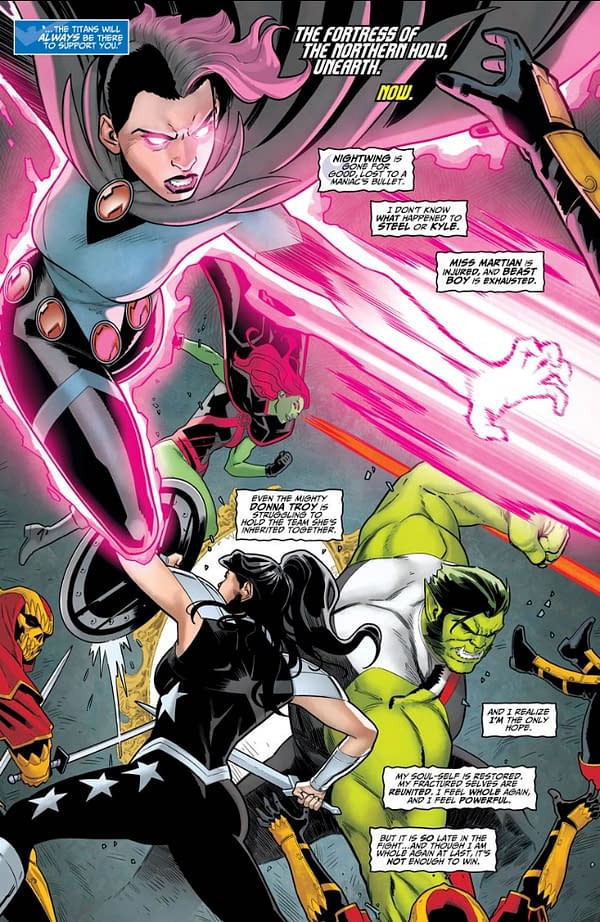 And it seems like Mother Blood may be too powerful stop at this point…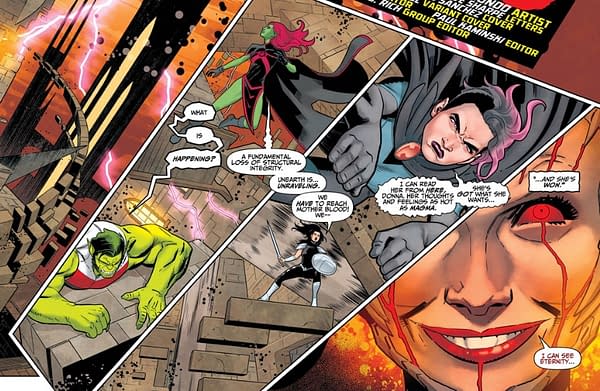 Yes, it looks like this could be the end for the Titans. And for everyone. How is it even possible to stop her?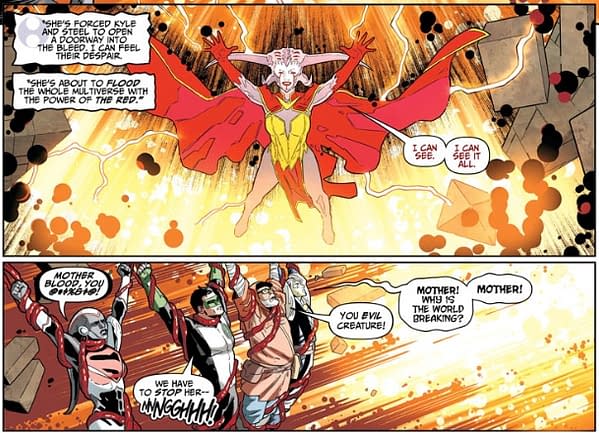 Even still, such language! Just because the world is about to end, doesn't mean you have to calling Mother Blood names, Steel. Whatever happened to superhero civility? Mother Blood, it seems, agrees…

We feel you, MB. That really was too far.
Titans #36 hits stores on Wednesday. Newsarama had the EX-X-XCLUSIVE preview, but we stole a copy when nobody was looking.
Titans #36
(W) Dan Abnett (A/CA) Bruno Redondo
"Into the Bleed" finale! It's all been building to this! Witness the battle for the fate of the entire Multiverse as our heroes tackle Mother Blood and her armies of Unearth! Mother's plan to use the Bleed to spread her power throughout every corner of the fabric of reality has reached its zenith, and she's pulling out all the stops to see to it the Titans fail in stopping her. But even with Raven's soul-self reunited, can the team rescue their heavy hitters Kyle Rayner and Steel before it's too late? Don't miss this melee of multiversal mayhem!
In Shops: Apr 10, 2019
SRP: $3.99
Enjoyed this article? Share it!