Marvel 2099 is a began in 1992, that was originally one possible future of the Marvel Universe, but later revealed in a climax of Superior Spider-Man Goblin Nation arc and Amazing Spider-Man #14 to be the Earth of the prime Marvel continuity in the distant future.
Originally announced by Stan Lee in his "Stan's Soapbox" column as a single series entitled The Marvel World of Tomorrow, which was being developed by Lee and John Byrne, this later changed to a line of books under the banner Marvel 2093 (the date being one hundred years from the year in which the titles launched) before finally being published as Marvel 2099.
Three of the initial four titles Doom 2099, Punisher 2099, and Spider-Man 2099, starred futuristic takes on pre-existing characters. The fourth, Ravage 2099, featured an all-new superhero, created by Stan Lee. The 2099 line soon expanded to include 2099 Unlimited, Fantastic Four 2099, Ghost Rider 2099, Hulk 2099, X-Men 2099, and X-Nation 2099.
At the end of Amazing Spider-Man #25, we aw Spider-Man 2099 popping by… but it seems this is part of a much bigger thing. The return in a big way of the 2099 concept at Marvel.
Written by Nick Spencer, and bringing in both new and old characters…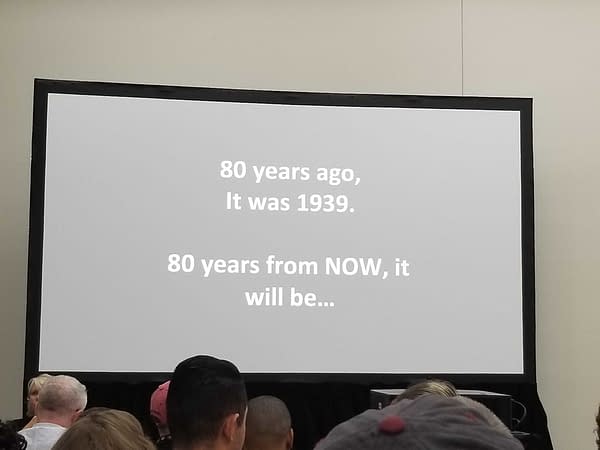 In November. 2019.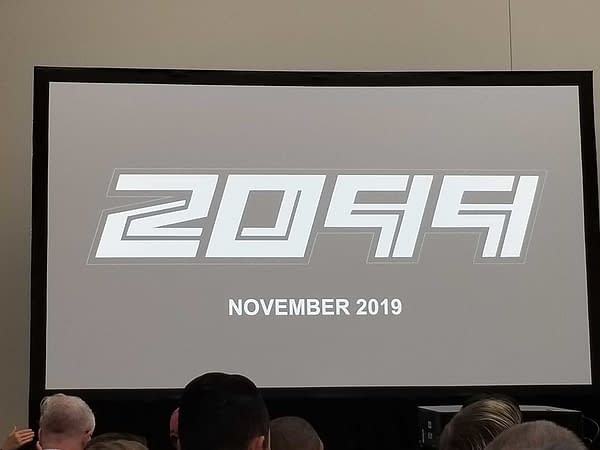 This was all announced by Marvel Comics at the Diamond Retailer Lunch taking place right now. Keep an eye on more from the Diamond Retailer Lunch at San Diego Comic-Con with this handy Bleeding Cool tag.
UPDATE: Marvel released a clearer look at the teaser on their website: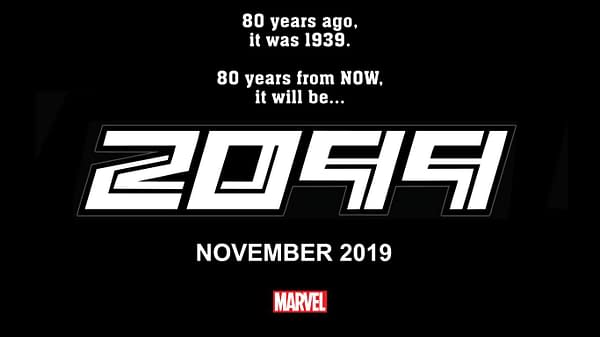 Enjoyed this article? Share it!