In the Batman comic books, Dick Grayson, the original Robin and also the original Nightwing, suffered a major brain injury. You may remember a certain rooftop scene with Batman, the Commissioner and Nightwing. And across the way, the KGBeast, operating under the command of Bane.
BANG. And for Dick Grayson, Robin, Nightwing, everything changed.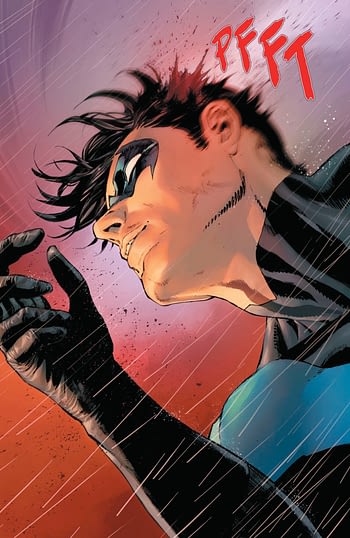 He survived. But the amnesiac Dick Grayson changed his name, rejecting any history as a superhero, even as he was haunted by dreams of what he once was.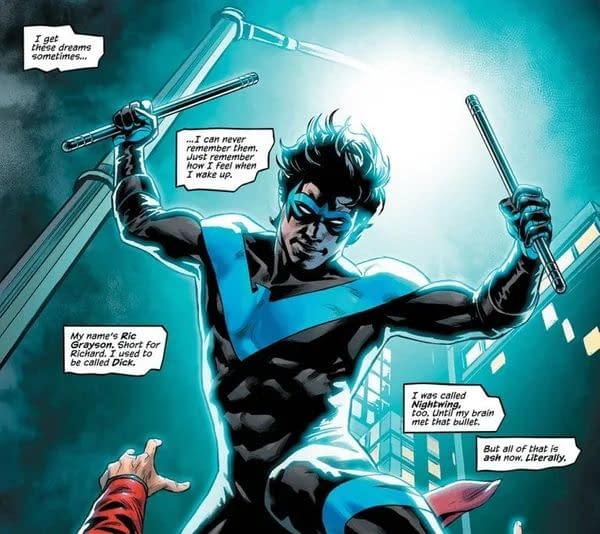 But he had, at least found some contentment in his life. Rejecting the old for the new.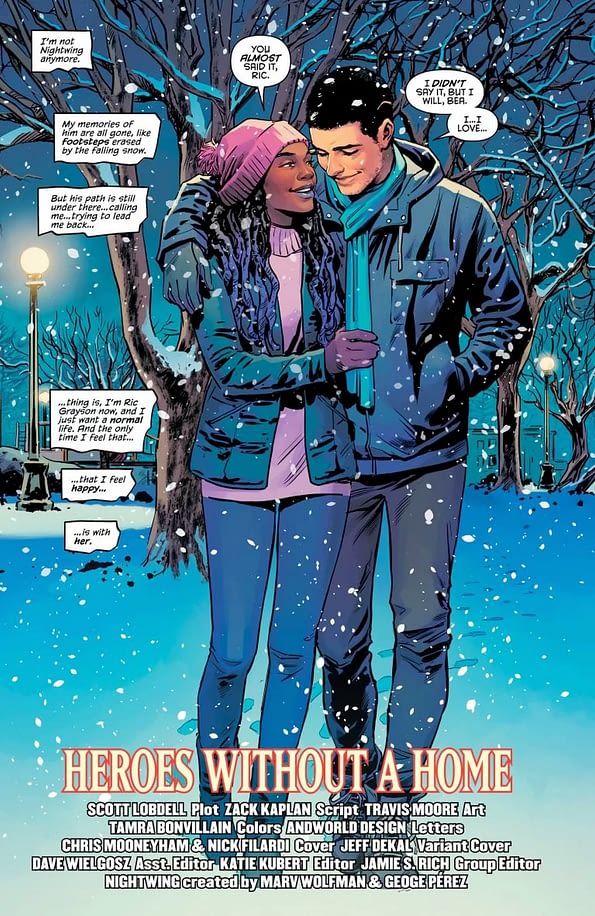 In the Nightwing Annual #2 a few weeks ago, we got to see that bullet-to-the-brain scene again, shown to an amnesiac Dick Grayson. And that somehow it was being filmed at the time. With appropriate and well-timed close ups. Maybe Batman has a body cam, that's my only explanation. Because there are a lot of explanations needed.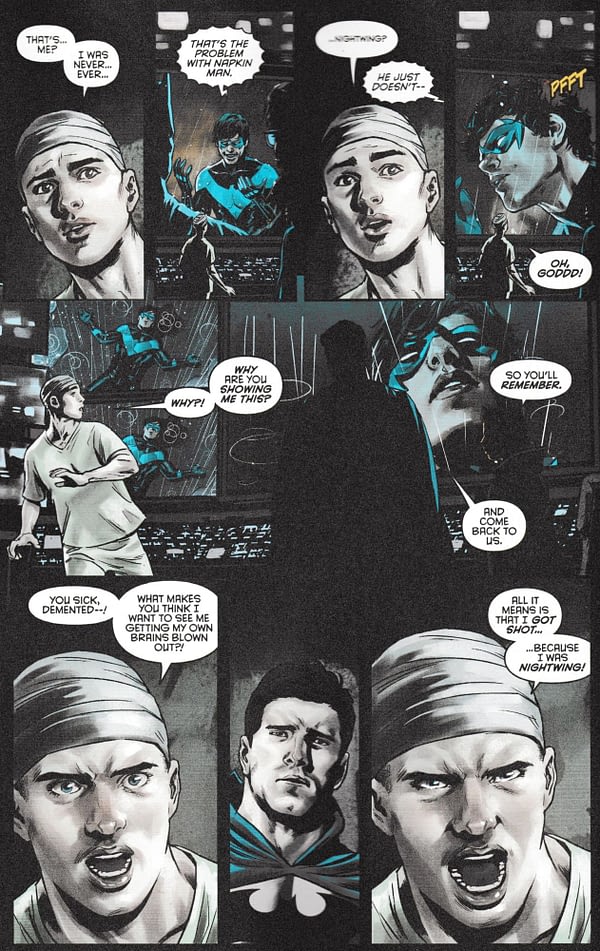 He does have a point. I guess Bruce Wayne just doesn't want that all that Batbodycam footage to go to waste. And as for that name change…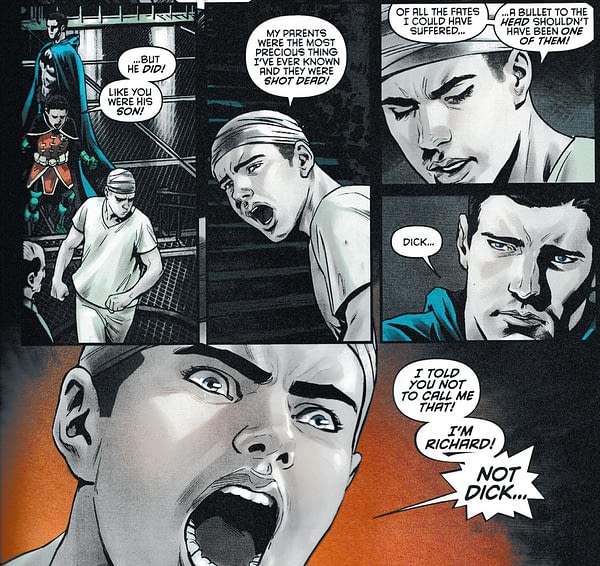 However later in the issue, as Dick… sorry, Ric Grayson underwent therapy regarding his memories, and we discovered that not all was as it seemed.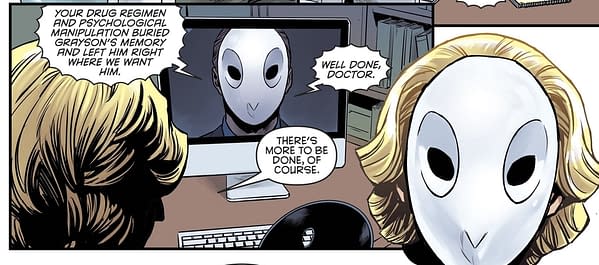 Today's Nightwing #66 sees the Court Of Owls reveal all. That he never suffered amnesia at all. It was all them.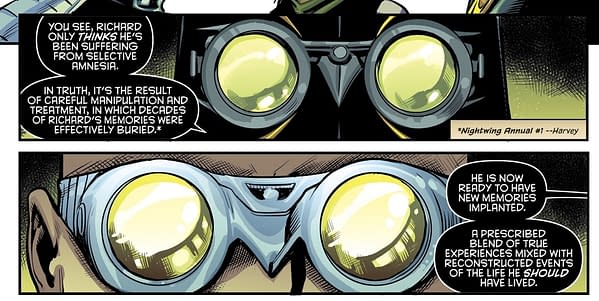 Actually that's Nightwing Annual #2 not #1, as seen above, though the creative team could use aspects from Nightwing Annual #1 if they want to restore Dick Grayson fully… maybe that was a Freudian slip?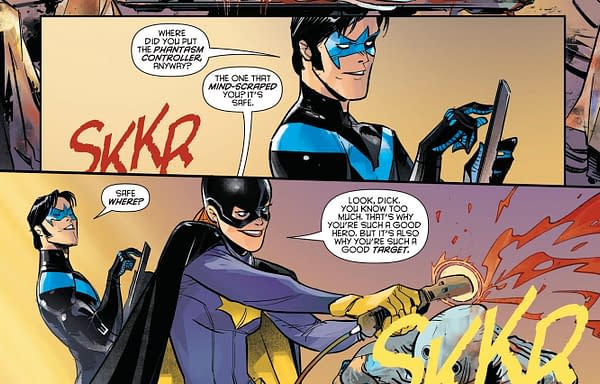 And so we get a rewriting of Grayson's history from the inside out. A Batmanectomy, and something else inserted instead.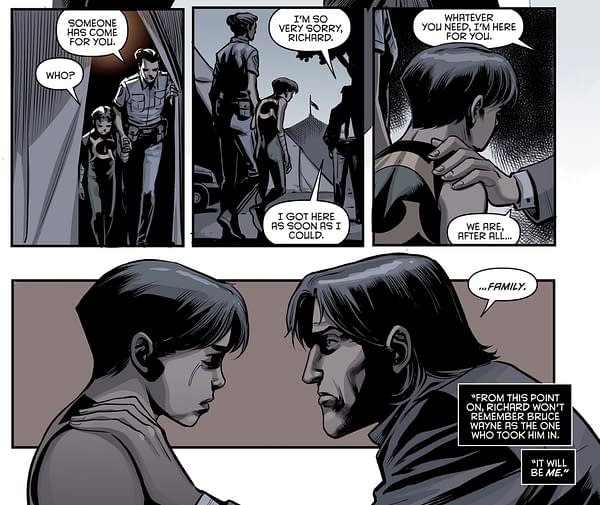 And so we get the line that reveals Ric Grayson is no more.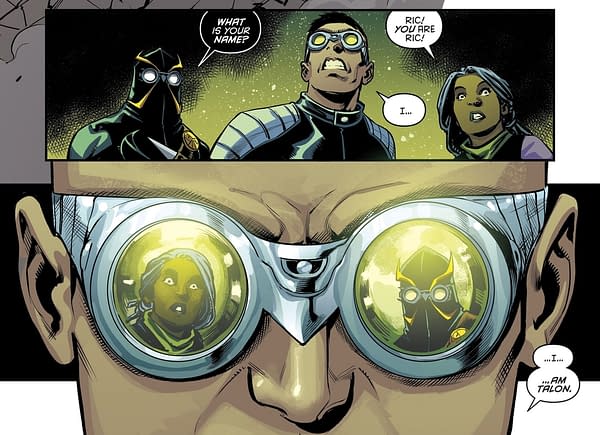 I mean, not Dick Grayson either. He is the Gray Son. But it is, at least, a start… and a full Nightwing restoration has been promised for 2020. But will this do Dick Grayson fans for now? At least it shows the way – whether that's the first or the second annual.
NIGHTWING #66 YOTV ACETATE
(W) Dan Jurgens (A) Ronan Cliquet (CA) Jonboy Meyers
William Cobb has taken the Nightwings down one by one, leaving Ric on his own in a Blüdhaven that is literally aflame. Cobb offers Ric a chance to save his city by at last fulfilling his legacy as the Gray Son and becoming the new Talon and leading the Court of Owls into a new age. In Shops: Nov 20, 2019 SRP: $3.99
For these and more comics semi-spoilers, why not visit a new Reddit group, r/ComicBookSpoilers…
Enjoyed this article? Share it!