Clive Barker Writing Nine Inch Nails Comics? Inside Heavy Metal Magazine's Music Special
Heavy Metal Magazine has launched its Music Special, and they are using the London Film and Comic Con to blast it out. They will have more comic creators from the magazine here at this show than they did as San Diego Comic-Con. But which creators are there? And are there any surprises? Well, yes, there are — amongst the Mötley Crüe strip by Leah Moore and Simeon Aston, the Iron Maiden story by Ian Edginton, Kevin J West and Llexi Leon, or Ozzy Osbourne by Tony Lee and Vasilis Lolo is the Nine Inch Nails comic, written by Clive Barker. It's an oddity, but a welcome one. Here's the full contents list… … and a page from Barker's comic, with Sean Lynch and Hannah Jerrie.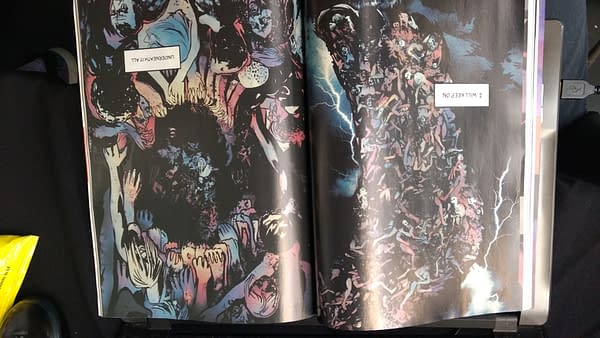 Have you got your copy yet? Heavy Metal Magazine #287 is out now-ish.