Eric Gladstone writes,
So a couple of years ago, I had an idea. It was a silly pun, but I couldn't get it out of my head. No Holds Bard. It was better than most of my stupid ideas, and I had to do something with it. I thought, "what if…Batman…was…Shakespeare?" I'm a big fan of Adam West. I liked Shakespeare well enough. What if I could extrapolate it into a real story? Do it mostly in iambic pentameter, just like Shakespeare? Count all the syllables on my fingers? At the time, I was writing for a semi-popular ongoing video game in addition to my regular day job, so I had enough extra cash to actually pay an artist a professional rate, which is kind of a point of pride for me. Artists tend to get shafted, and let's face it, they're the reason comics exist.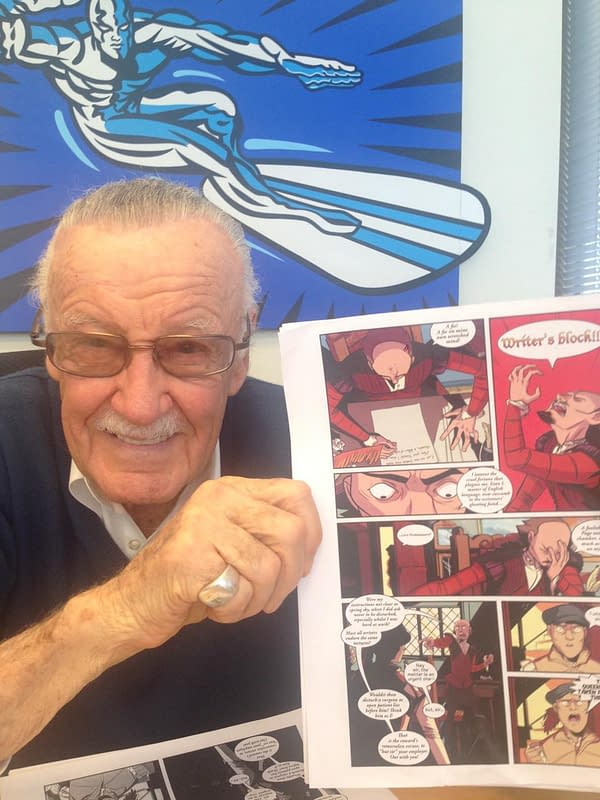 I was fortunate to get an artist on board before she hit it big and won some Eisners. She did six pages, and I pitched it around to all the mini-majors. No bites. Such is the comics biz. By the time I realized I'd have to publish it myself if I wanted it to get any real attention, she (understandably) had gone off to do bigger and better things. So I thought, well, Shakespeare's plays have five acts, why shouldn't I break up the comic into five parts, each with a different artist? I found some great people, all of whom have gone on to do some amazing work, and we launched a Kickstarter at the end of 2015. It took off in a fairly significant way.
You can read the whole thing here if you want. It's a good package, but as it stands, incomplete.
With the first book printed and all the rewards shipped, I thought, "well, this is my chance to get this thing a real home." I pitched it around again, and got a few meetings this time, but as with most publishers, they weren't going to pay the artist up front. I couldn't take the deal. Not yet, anyway. I let the book sit again for about a year. I actually read and watched all of Shakespeare's plays for the first time. I wrote the scripts for a really solid six-issue run, even going as far as working with some Shakespeare scholars to refine some of the grammatical and historical issues. Then I hit up Logan Faerber, who did Act II from the first book, and the timing worked out that he could commit to redoing the first issue in addition to the five new issues for a new collection we dubbed The First Folio. He did some preliminary design work that looks incredible. After commissioning covers from some of my favorite artists (Pia Guerra, James Callahan, Luke McGarry, Aneke, Ming Doyle and Joe Quinones), we were ready to go.
We planned to launch on March 15 of this year, the Ides of March. Couldn't be more perfect. But a week before we were supposed to pull the trigger, the person I'd hired to do some PR for us dropped out. Then another one. I thought we were sunk. But no, I couldn't let this thing die on the vine. I had to try. Turns out, PR is very, very hard.
So here we are again, half a week from San Diego Comic-Con, with about three weeks left in the campaign. I have to be honest, I don't know if we're going to make it this time. With the response we got on the first issue, I thought we'd be like one of those Kickstarter board games that blow the goal out of the water in a week, and then we could announce some crazy stretch goals like action figures. Wishful thinking. Maybe if we're lucky we can just eke it out. I still have hope. In the meantime, I'm going to SDCC to pass out as many postcards as humanly possible.
Anyway, about the name No Holds Bard. Turns out, by the time I got the book rolling in a public sense, a Shakespeare podcast had taken the name. I didn't know it at the time, and to this day we're living in a kind of blissful co-existence. But would a book by any other name smell as sweet? That's a question for another time.
If you want to check out No Holds Bard: The First Folio, it's here, and it's spectacular.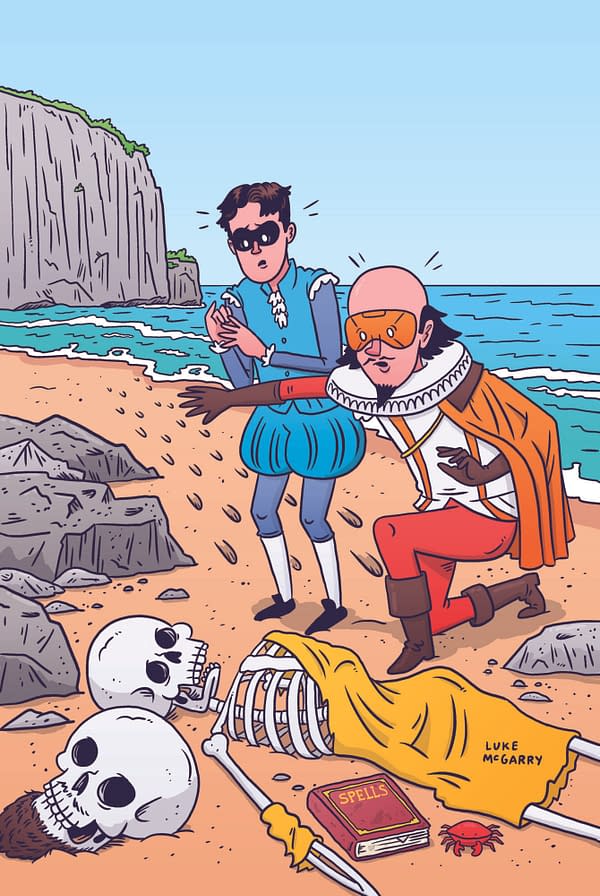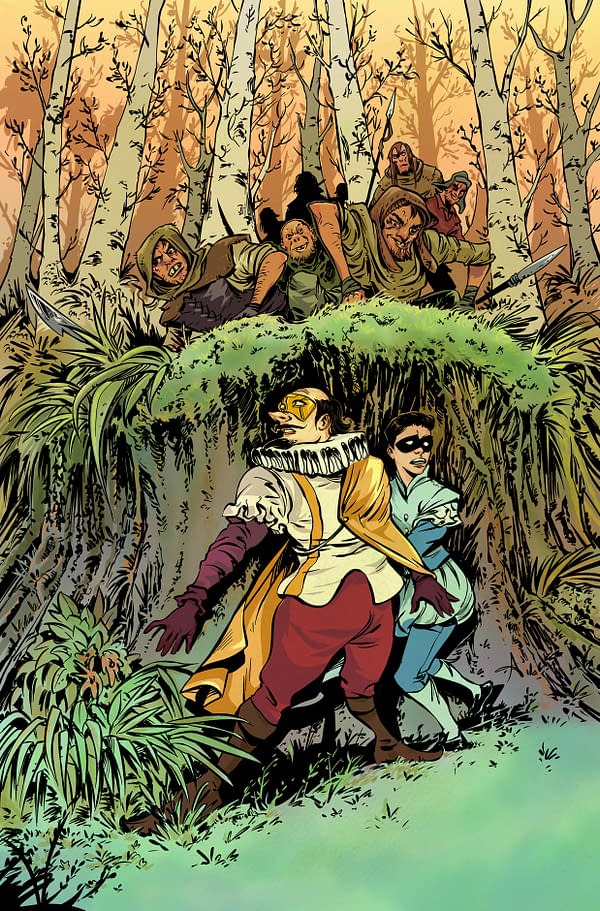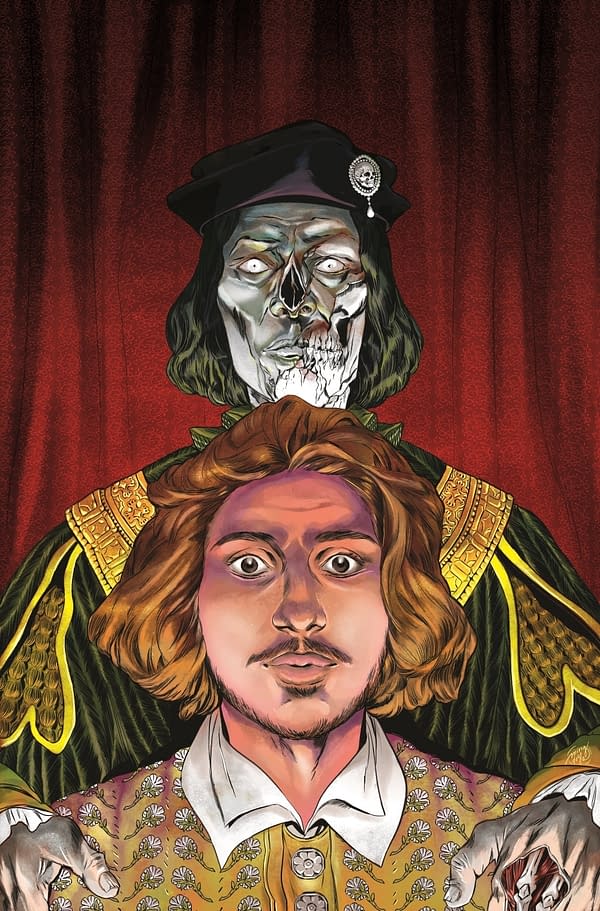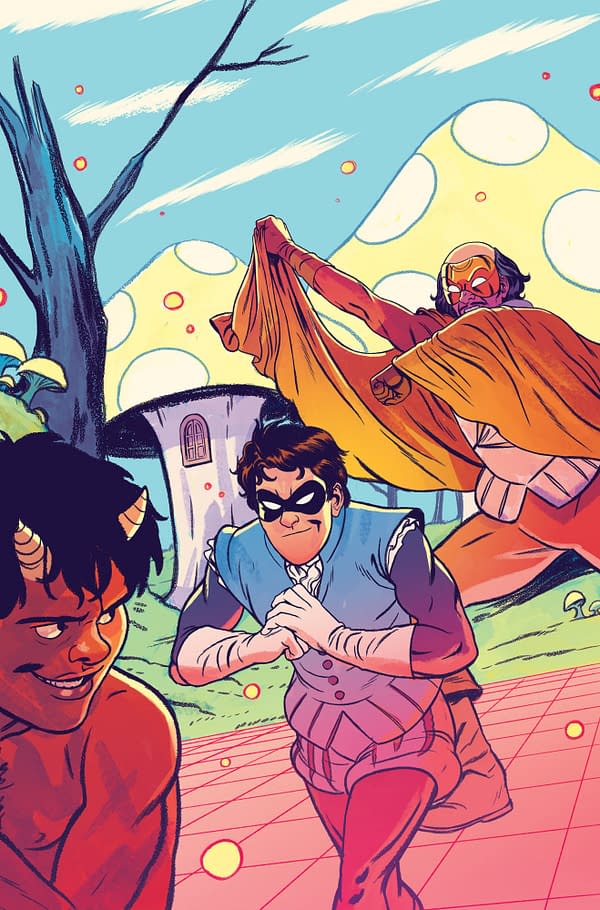 Enjoyed this article? Share it!