Eddie Klinker writes,
I did it, I created a comic book! I wrote it, edited it, collaborated with an art team to bring it to life and I successfully funded it through crowdfunding. So now I am officially, a comic book author. I've loved this medium for so long and I dreamt of the day I could take the ideas in my head and put them into the world of comics. This is the story of how I did it and most importantly, how I plan to continue to do so.
It was at C2E2 this year, in Chicago, when I approached the table of a well-known comic creator with the intentions to ask him for any "advice" on breaking into comics. He couldn't have been any nicer or more open to answering my questions and it was one of those experiences that you walk away from with a new vigor, you know, a "pip in your step" type moment. While talking, a gentleman approached the table and all three of us stirred up a conversation about comics, baseball, Chicago weather (this is unavoidable) and at the end this new guy asked me, "did I hear you write comics?" Not sure what to say seeing as the only comics I have written were the dozens of saved files on my computer, but I said "Yea, I do." To which he responds, "Oh cool, I'm an artist." I told him about the exciting world of The Rose Society, a world with an underground society, mysterious powerful figures, and thrilling action. However, I sold him on it with why I wrote it. The heart of this exciting tale is the story of two friends who lost touch with one another and, in the process, lost themselves. It examines the power of childhood friendships and the hold they have on us long into adulthood. It also asks the question, can we right the wrongs of our past? Fast forward seven months and The Rose Society #1 is fully funded, and I will soon hold a physical copy of my first comic book in my hand.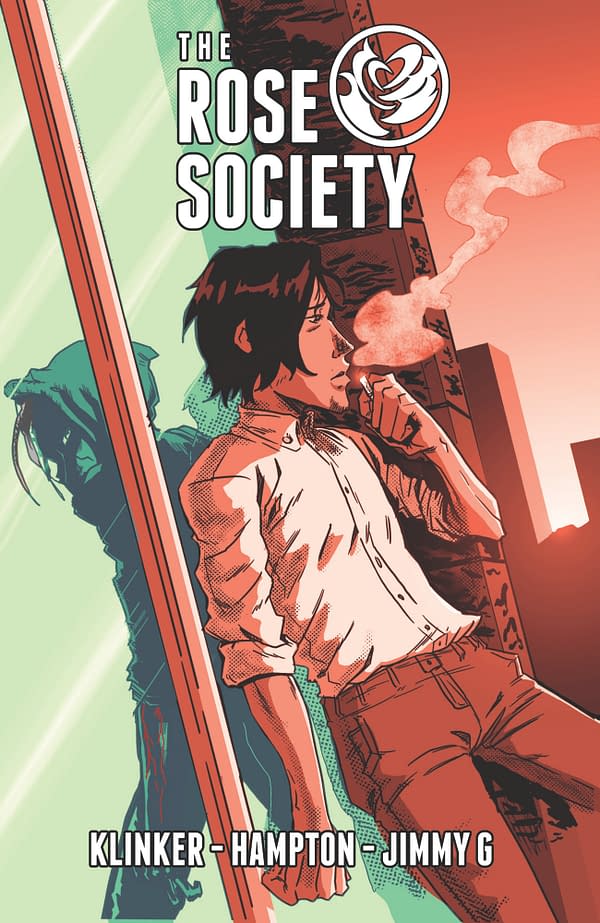 After a monumental accomplish like that a lot of creators might ask themselves "What's next?" I'm not asking that because I know what's next. What's next is The Rose Society #2, finishing the graphic novel I started this summer, hammering out the other dozen ideas I have for comics. What's next is pushing through the ups and downs of feeling proud of my work and feeling small and unseen. I am no one to give advice on how to get into the industry, but I have a strong gut feeling that if you ask those authors, artists, or editors whom you look up to. They will say the same thing…keep going.
The Rose Society #1 is live on Kickstarter now!
Enjoyed this article? Share it!