Not Even Captions Are Safe In Tomorrow's Young Avengers
From the opening of Young Avengers #10, out tomorrow. We see the malevolent, monstrous Other Mother in the dimension between dimension. And some Sandmanesque purple prose to describe her very reality.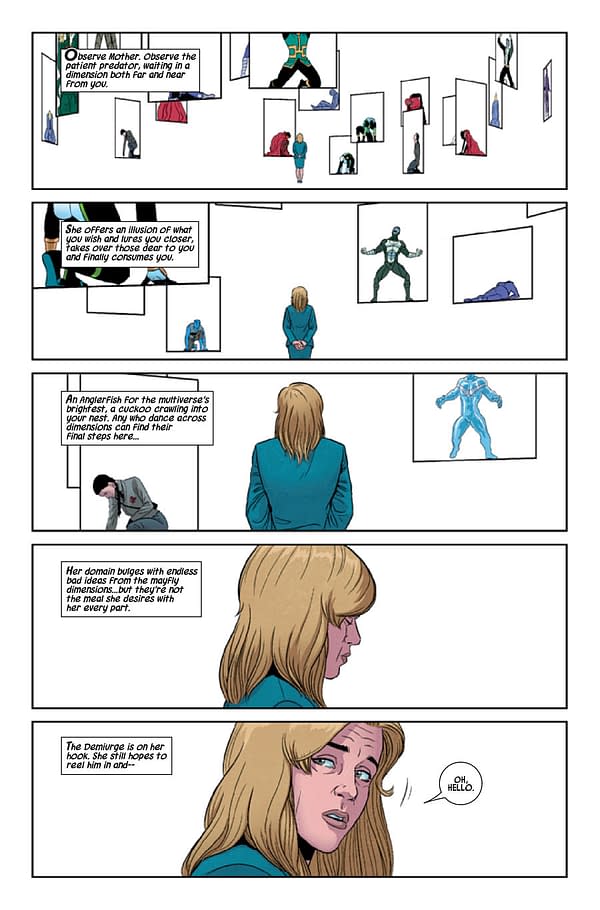 That prose… it's just so delicious, so tempting, so…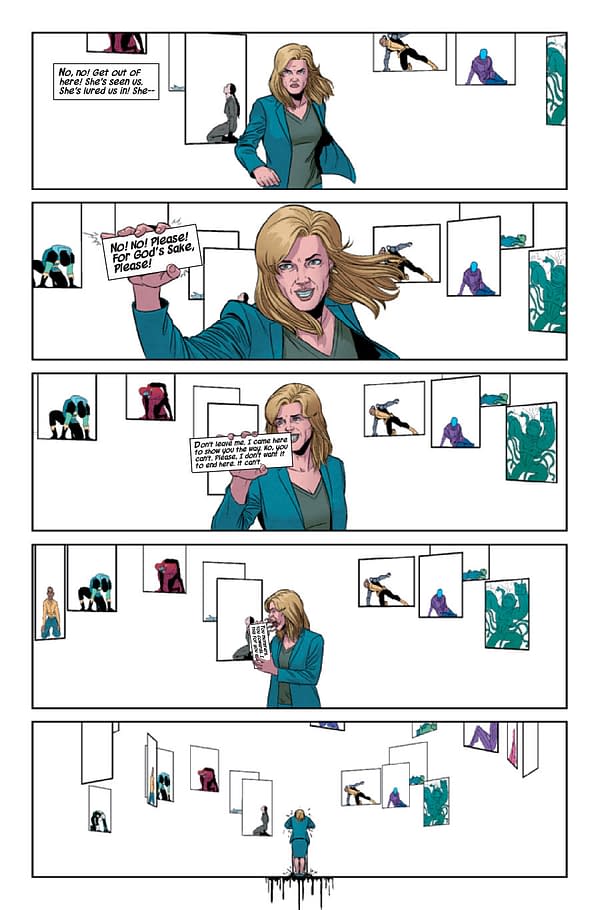 I would totally deep fry that caption box in batter, wouldn't you? Young Avengers #10, doing strange things to comic cooks, out tomorrow.