John Barber, writer and former editor, moderated a panel of creators to discuss what the San Diego based publisher has coming up after reflecting on two decades in the industry so far.
Barber began by discussing some recent developments including bringing on "the best English language comic of the last 35 years," with Stan Sakai and Usagi Yojimbo.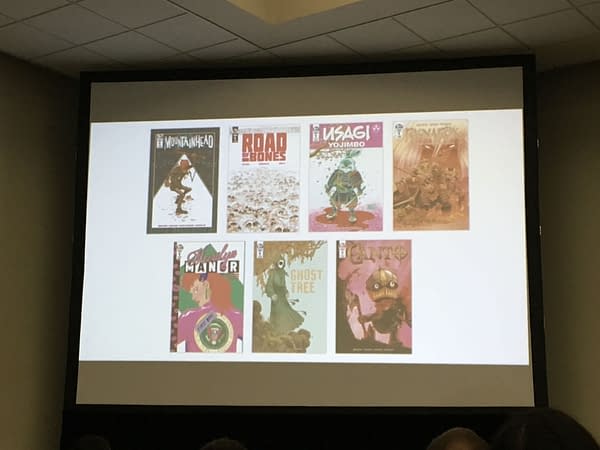 Delilah Dawson and Sara Richard discussed their new title, Star Pig, which is about, among other things, a giant tardigrade, a young woman, 90s nostalgia, and a Lisa Frank inspired sci-fi setting.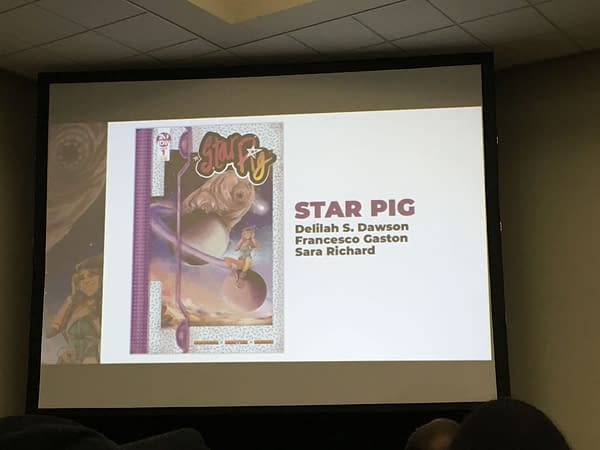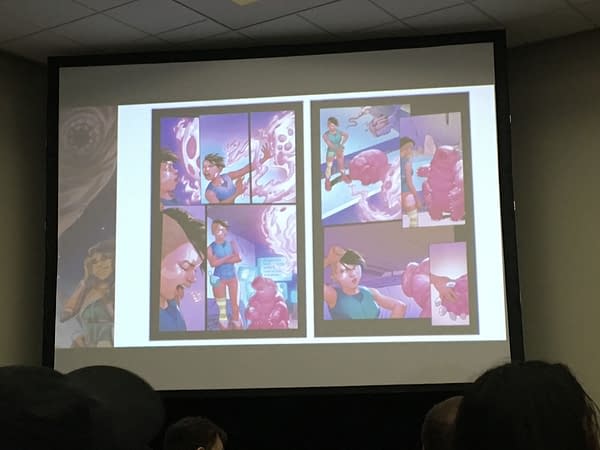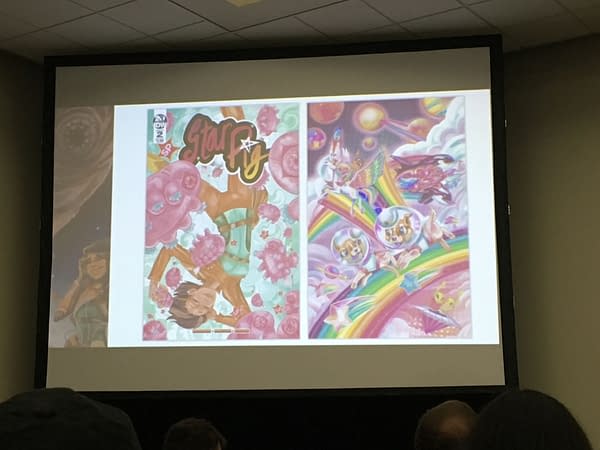 Already announced is a new comic, Wellington, based on the popular Lore podcast.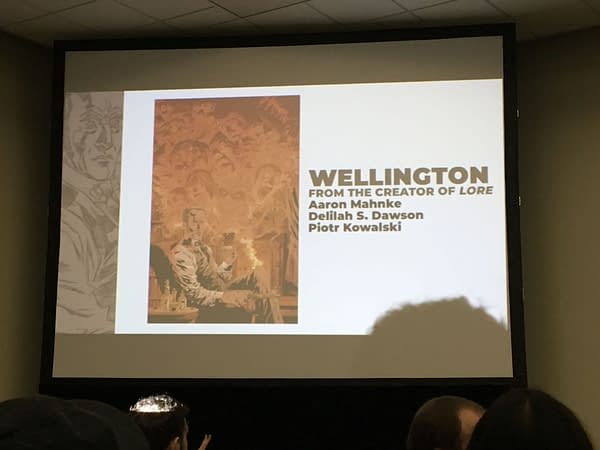 Barber said that a key for comics success, going forward, will be young adult graphic novels and that IDW wants to be part of that.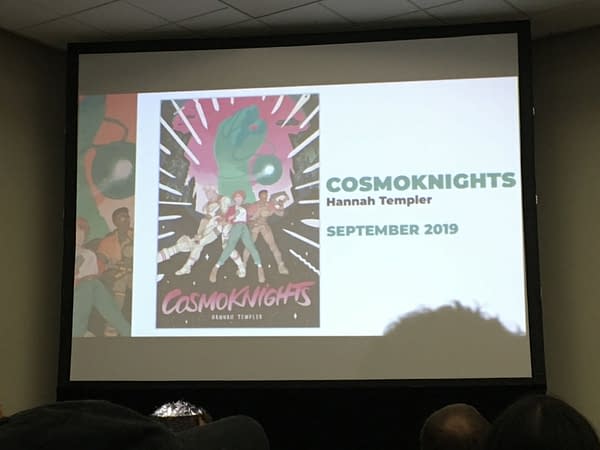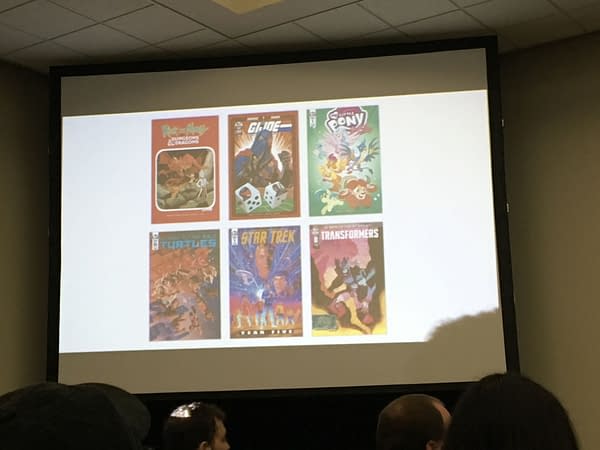 As the discussion moved to IDW's licensed comics, Barber said that "I don't like to think of them as licensed comics, but us working with our partners to produce the best content." Rob Liefeld will be working on Snake Eyes: Deadgame. Liefeld is a longtime GI Joe fan and this is described as a dream project for him. It will feature, according to Barber, "Snake Eyes vs Storm Shadow vs everyone."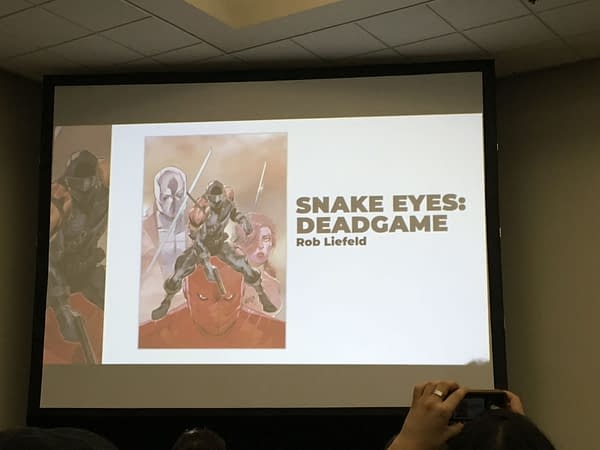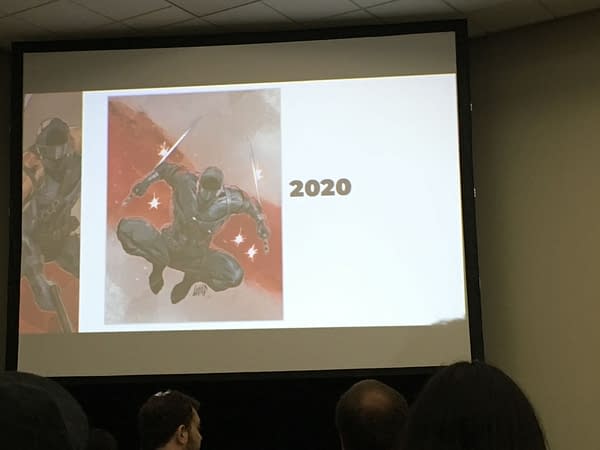 A new, radical GI Joe reimagining is coming. The premise is that Cobra has conquered the world and GI Joe is operating underground. While classic characters, such as Duke, will make an appearance, a new character, codenamed Tiger, will be featured prominently. This story is based on answering the question of why people would sign on to fight this type of battle in the first place and will pull from such historical conflicts as the Blitz in the UK during World War II.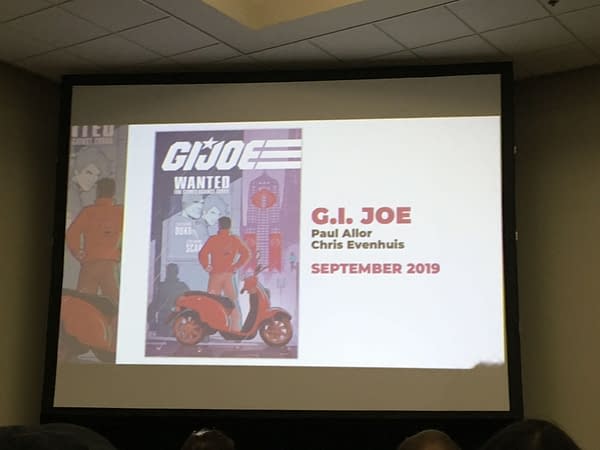 Sina Grace and Egle Bartolini are doing a Haunted Mansion comic.
Zoe Quinn and Phil Murphy are working on a new Addams Family series.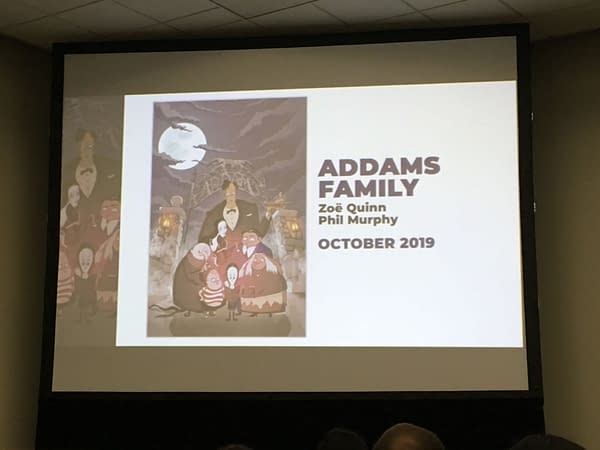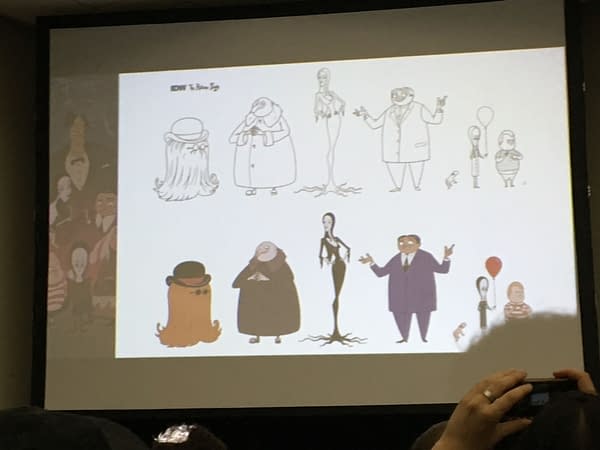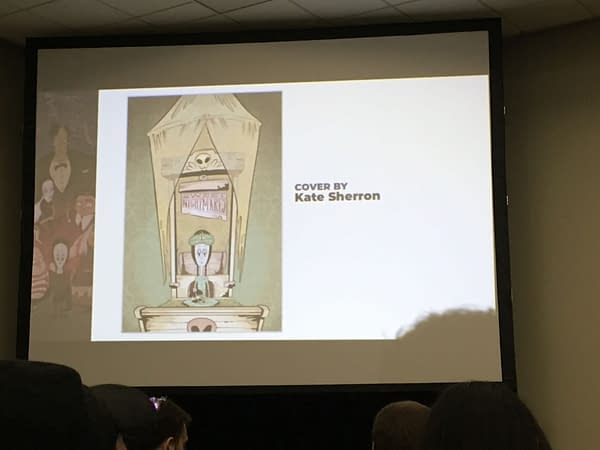 Sonic the Hedgehog will continue to deal with a "robot zombie virus" in a story that is currently ongoing, leading into a new story for the end of year. The line will also have a new series featuring the characters of Tangle and whisper.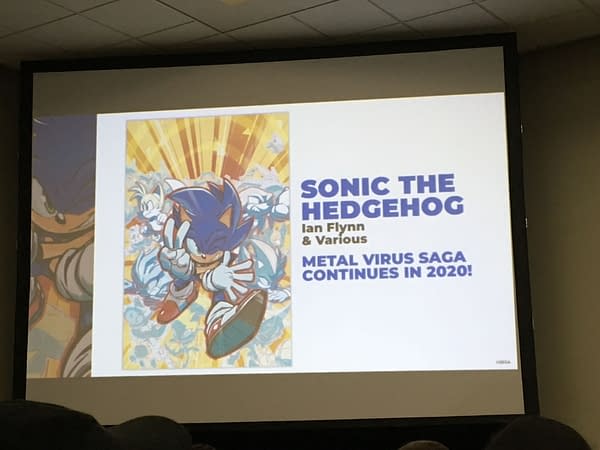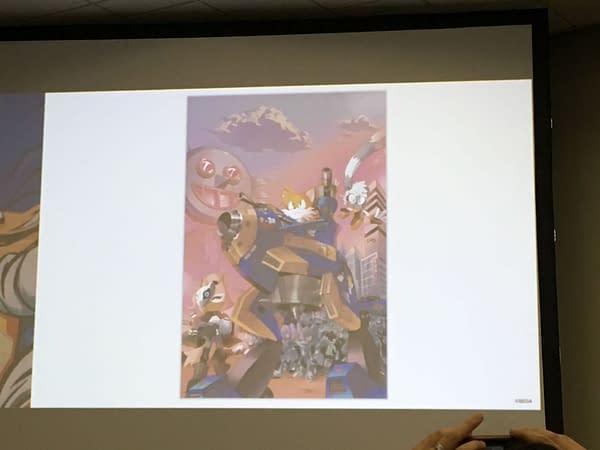 A new series titled Read Only Memories, based on the game of the same name, will be written by Sina Grace and with art by Stefano Simeone. It is set between the games of 2064 and the newly announced Neurodiver.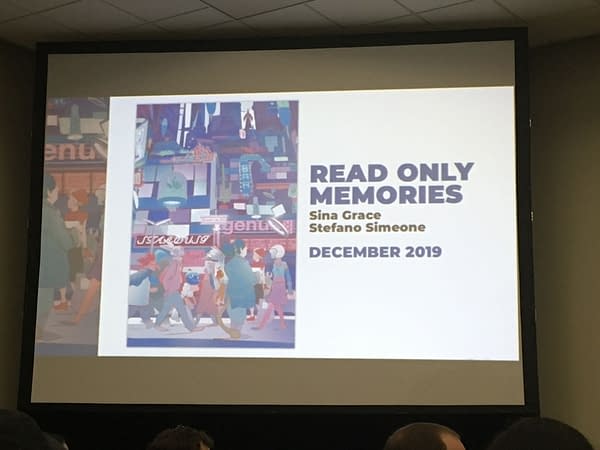 To celebrate the 15th anniversary of the film, Napoleon Dynamite will be coming to comics. Set about a year after the events of the film, Napoleon is in his senior year and Pedro is sitting pretty as the student class President though not for long, before things begin to go wrong for our heroes.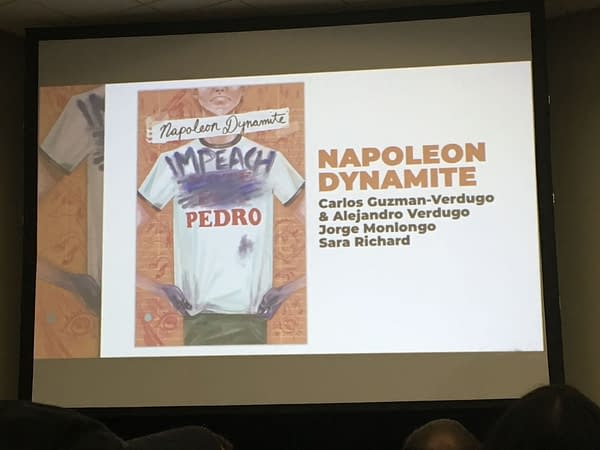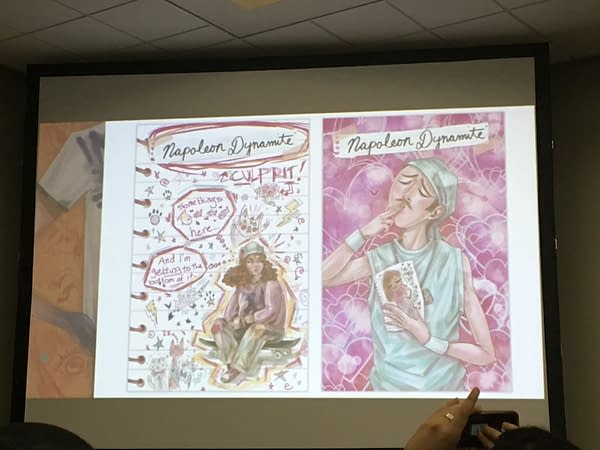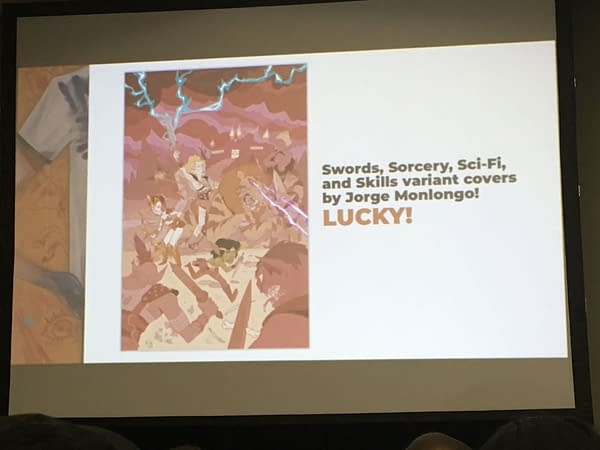 New Cobra Kai comic called Johnny's Story which will show the events of the original film from the perspective of the antagonist.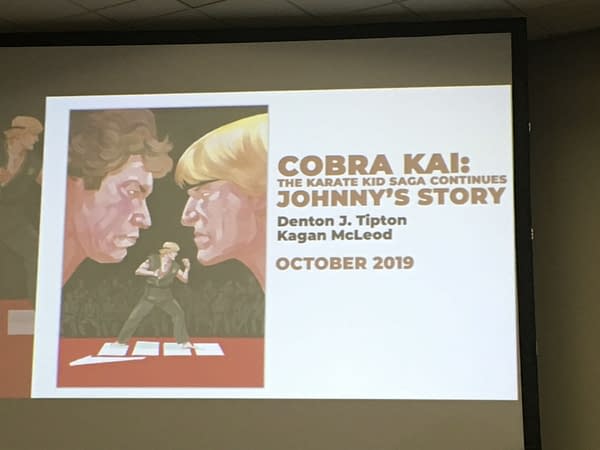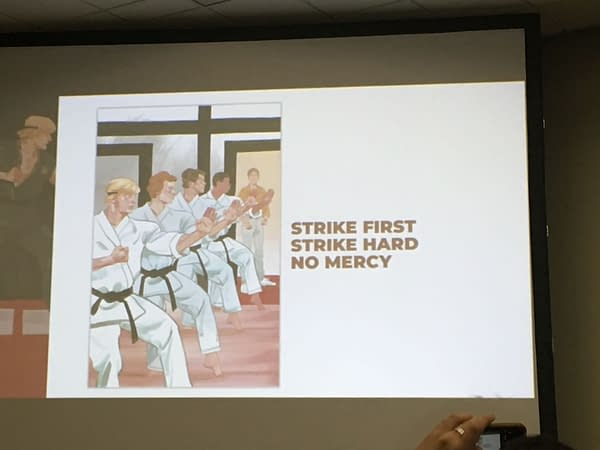 New Crow comic from Tim Seeley, Meredith Laxton, and Katrina Mae Hao. This series will be named Hark the Herald.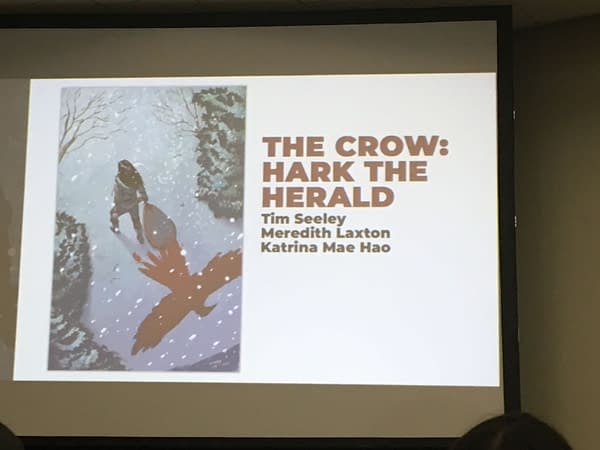 Rom: Dire Wraiths by Chris Ryall and art by the legendary Sal Buscema will feature astronauts having discovered the vile aliens on the moon a half-century ago, leaving fans to ask "where is Rom?"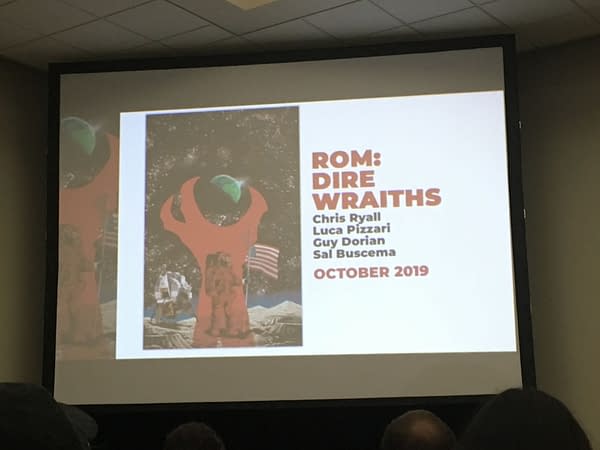 They Called Us Enemy, the story of George Takei, known for portraying Sulu on Star Trek and, according to Barber "being delightful on social media." The story recounts Takei's childhood spent in an interment camp during World War II.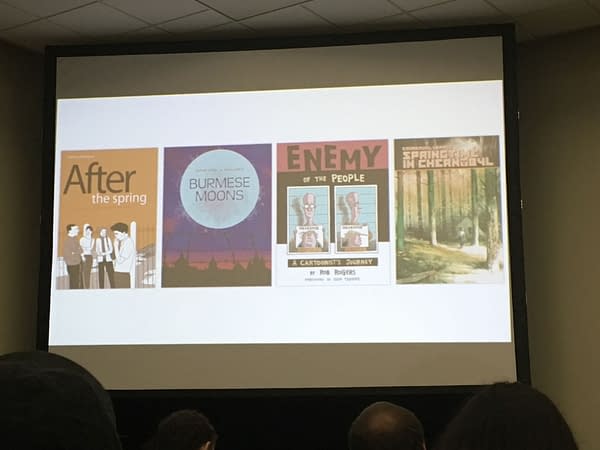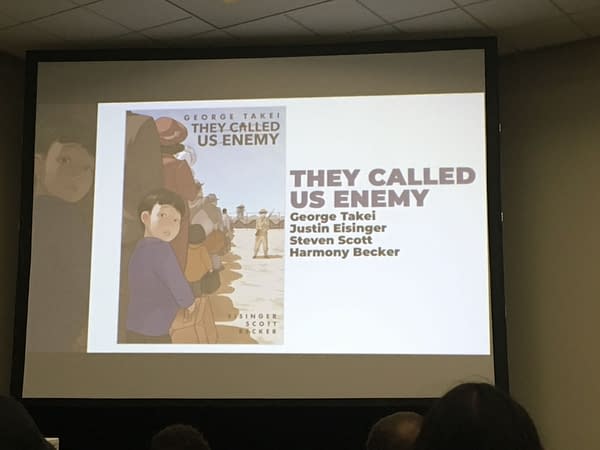 A comic called The Mueller Report will be made by Too Much Coffee Man creator Shannon Wheeler.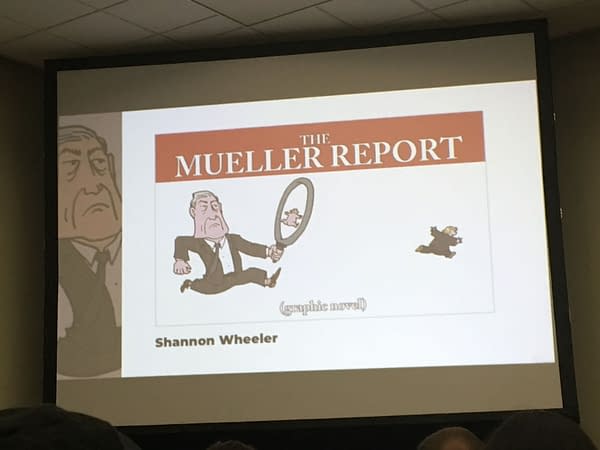 Sleeping Beauties, from legendary horror writer Stephen King. King of course has a storied history with IDW in that he created Crystal Ball for the GI Joe franchise back during the franchise's heyday.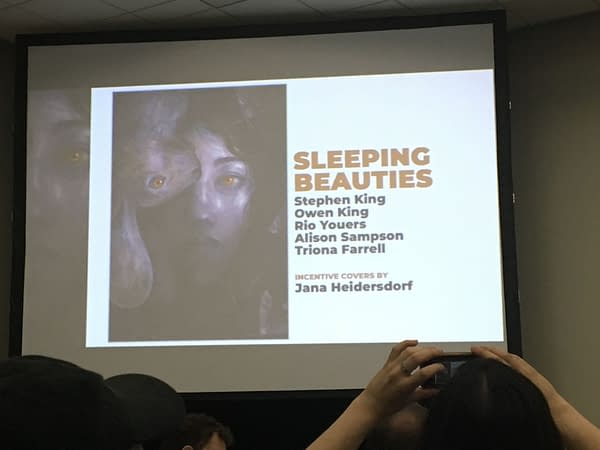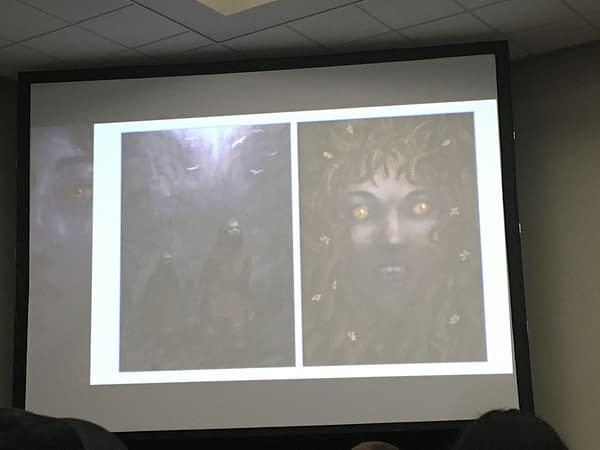 There's another volume of Locke & Key…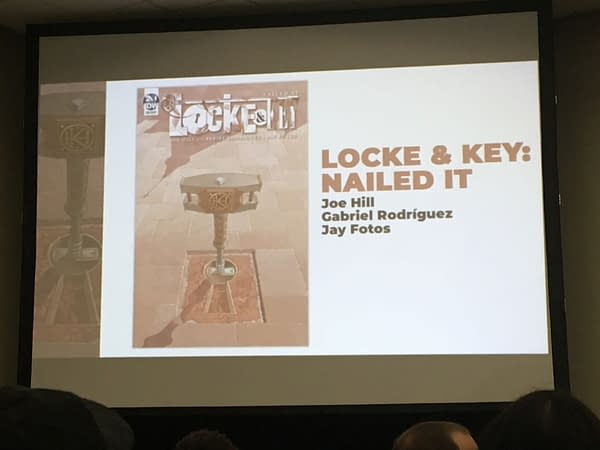 IDW also teased this previously rumored Black Crown series by Joe Hill and Martin Simmonds.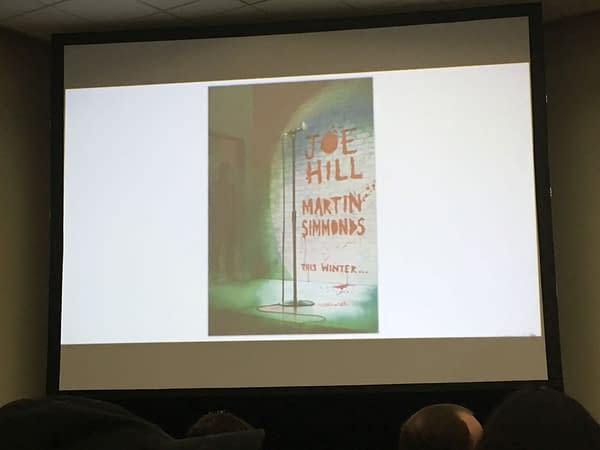 Enjoyed this article? Share it!