Batman: Damned #2 is coming. Honest. Once they've covered up one of two things. The second part of this Batman series for DC's Black Label mature readers line is still destined to join Killing Joke, Dark Knight Returns, Year One, The Long Halloween, Hush and Arkham Asylum on everyone's shelves. It may just take a little longer now…
Here's one page from Batman Damned #2.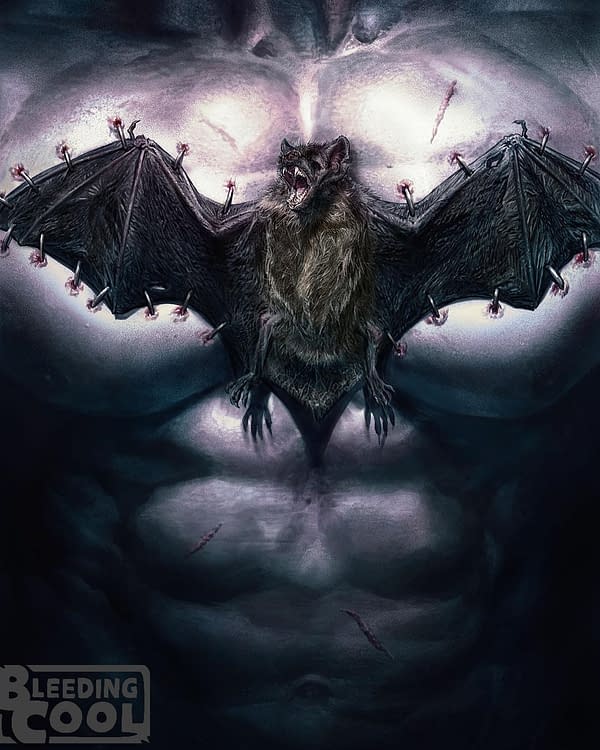 Hey, DC Comics, this would make quite the T-shirt. And it mirrors a scene with the Suicide Squad Movie Enchantress from the first issue…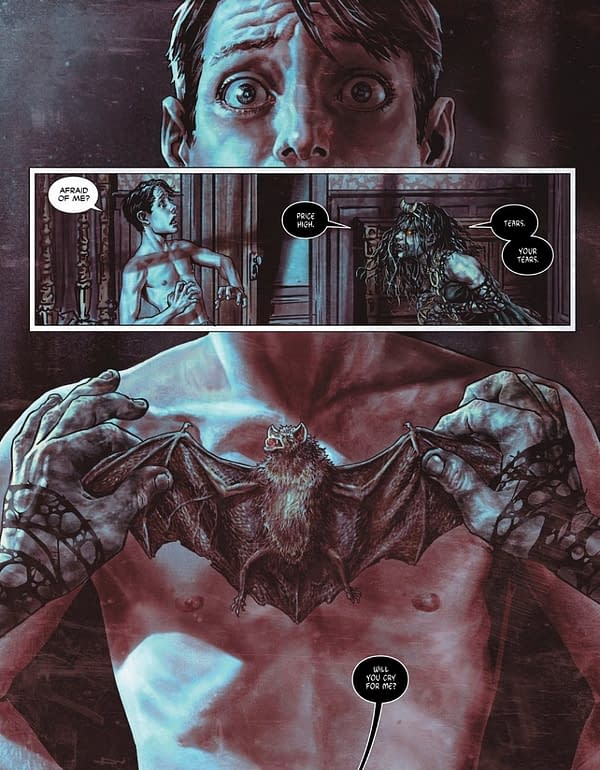 Retailers are already upping their orders…
BATMAN DAMNED #2 (OF 3) (MR)
(W) Brian Azzarello (A/CA) Lee Bermejo
As Batman's descent into the madness of Gotham City's decadent underbelly continues, he must try to exorcise some of his demons…and who better to help than the Demon, Etrigan himself. And where there's demons, there's also a Deadman, a Spectre, an Enchantress and a host of other supernatural friends and foes-it's a veritable Grand Guignol!  In Shops: Dec 05, 2018 Final Orders Due: Nov 05, 2018 SRP: $6.99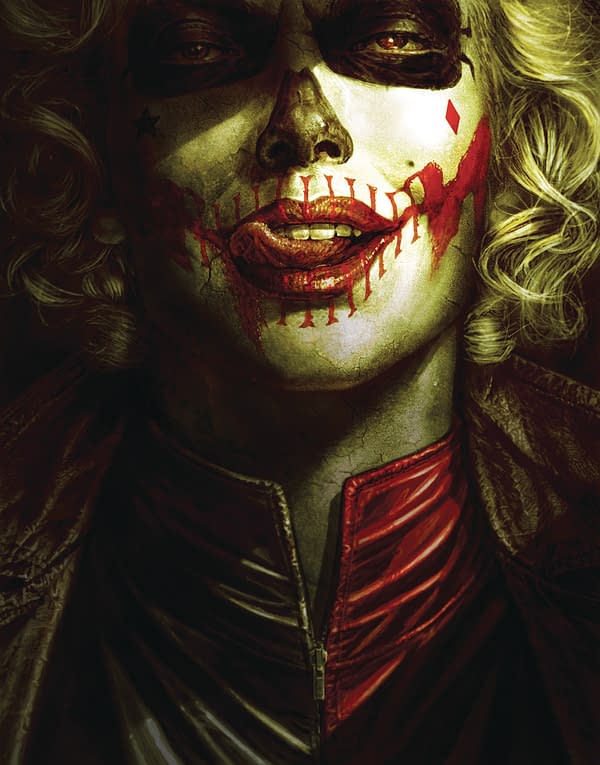 Enjoyed this article? Share it!