Orphan Black: Crazy Science #1 Review – Sweet but Ultimately Dull
Cosima and Delphine are scouring South America for more clones to cure. It's also an opportunity for the two women to have some quality time together. They head to Columbia in search of a Michaela Gomes, but that comes up cold. They head to Brazil instead, and they find many clones here. The trail of Michaela Gomes becomes warm again, and this leads them into another confusing situation.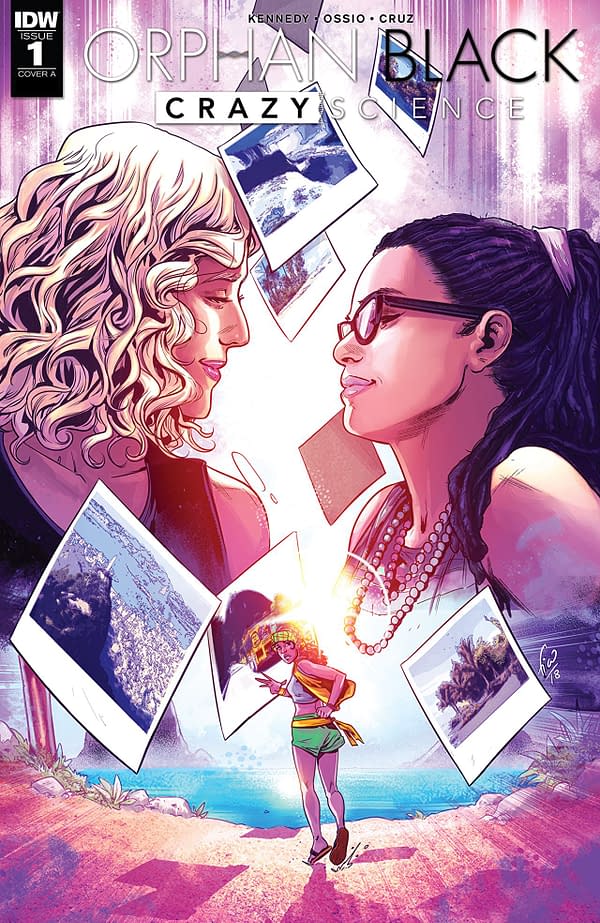 Orphan Black: Crazy Science #1 is mostly concerned with building on the relationship between Cosima and Delphine. That's not a bad instinct, but it has its drawbacks.
The primary drawback is that there is almost zero tension for most of the comic, and the conflict, curing the clones of their autoimmune disorder, is played so much like just another routine that it does very little to give the comic any stakes. Plus, we don't know the clones, so there's little incentive to care much about their well-being beyond them being fictional people physically identical to Cosima.
It is a very droll read, and it often gets too cutesy for its own good. While Cos and Delphine share some good lines, a lot of it is incredibly saccharine.
Also, the Columbia trip is a weirdly pointless plot cul-de-sac.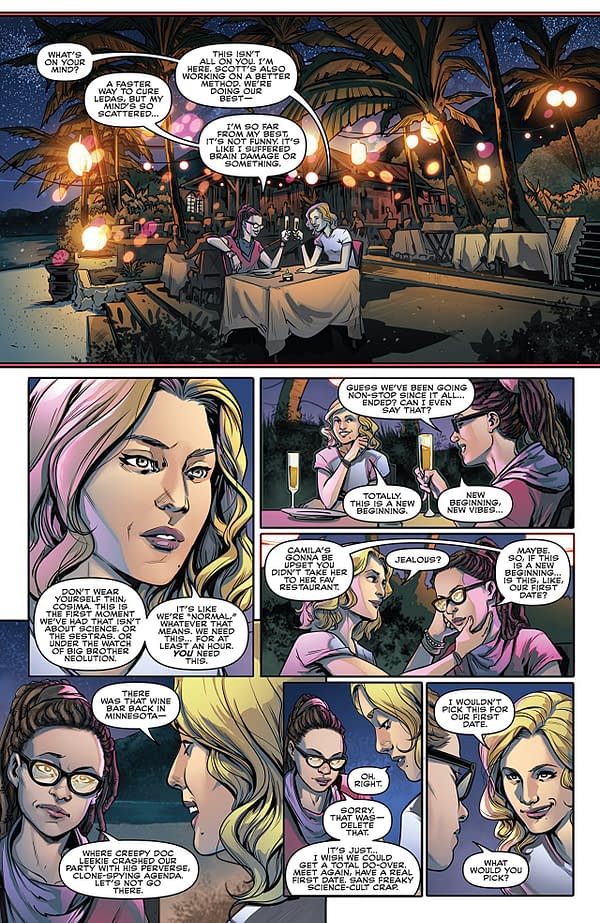 Fico Ossio's artwork is solid. The subtle details and gestures of the characters are not overlooked. The Columbia and Brazil sequences are given a lot of effort to flesh out for the reader. The clones look alike enough so that you can recognize them in a crowd. David Garcia Cruz does some good work with the color too. That said, there's not enough interesting visuals in this comic to really grab the reader, though that is partially the fault of the script.
Orphan Black: Crazy Science #1 is a cute but ultimately dull read. There is little conflict or tension to keep the reader hooked. The chemistry between the two leads is written well, but it's not enough to save the book. This one doesn't get a recommendation. Give it a pass.
---
---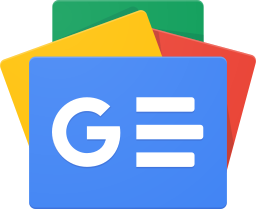 Stay up-to-date and support the site by following Bleeding Cool on Google News today!