Our Favorite Villains Wondercon Panel: Waid and Cates in One Room
When it comes to panels at comic conventions I think my favorite moderator is Mark Evanier, but coming in a close second is the man who moderated the Our Favorite Villains panel at Wondercon, Mark Waid. Now I think there is a possibility that Bleeding Cool may make Waid's list of villains, but I have never had an issue with the man and his panels are always entertaining. Joining Waid on the panel were Donny Cates, Gerry Duggan, Joelle Jones, and Tim Sale.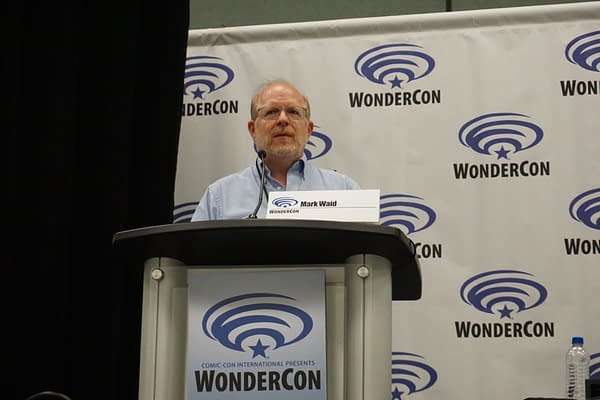 Waid came out a little before the panel started and asked if anyone had any questions. He only had to ask me once to throw a question his way. I asked what he was reading now. He said he likes anything Donny Cates is doing, but asked that we did not tell Cates that when he got there. He also likes Mark Russell's work. Waid was asked who is favorite comic villain is. He said at Marvel it's Doctor Doom and at DC it is Lex Luthor. He also said that he thinks Jon Cryer's portrayal of Lex Luthor on Supergirl has been amazing.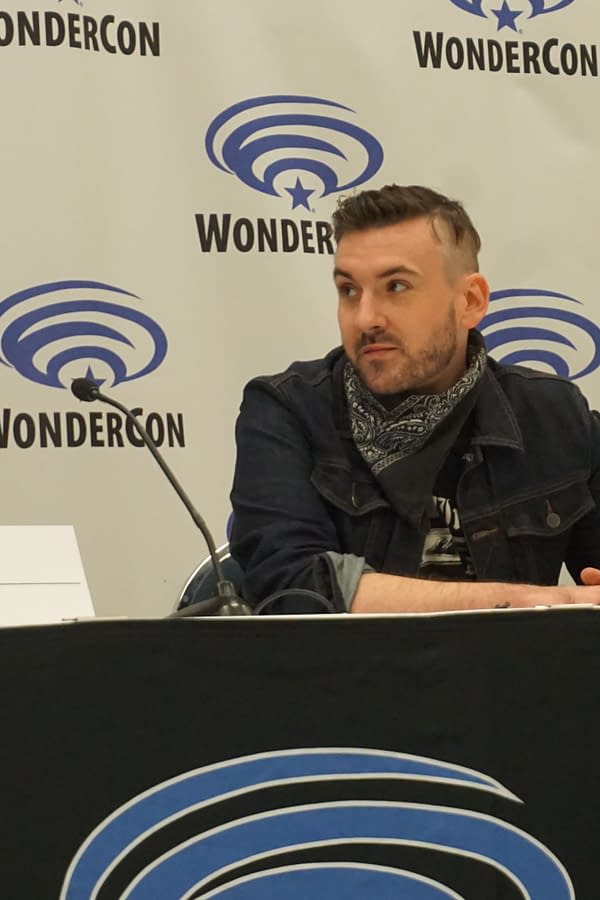 Once the panel started it was about getting the focus on writing villains and talking about the panel's favorites. Cates talked about how difficult writing some villains can be. He said writing Thanos when he is the main character is often times impossible. Cates said he had to come up with the more evil version of older Thanos in order to trick the audience to feel sorry for space Hitler. Duggan said he "tries to be the Lorax that speaks for evil."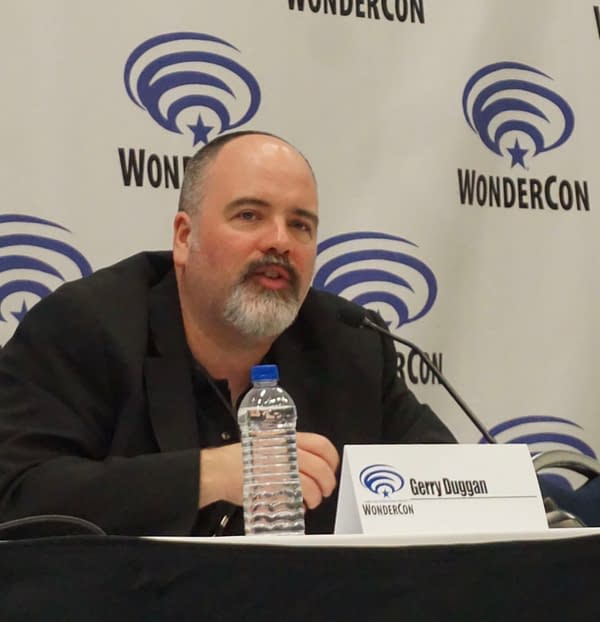 As someone who doesn't write, Sale was asked about who his favorite was to draw. He said Joker was interesting to draw, but he did not find the character himself particularly interesting.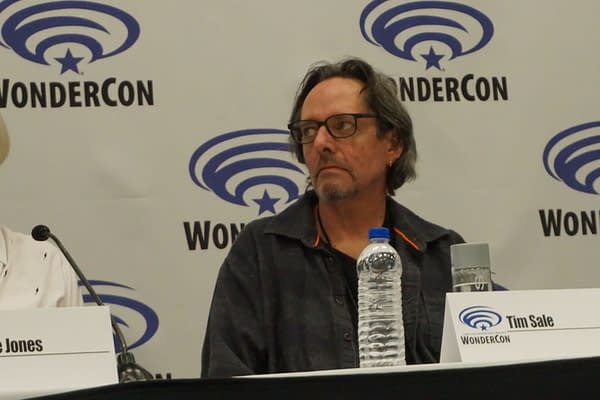 Waid asked the panel if there were any villains they wanted to write. Jones said she had an idea for Penguin, and DC was all for it, but they said she could only have him for one issue so she passed. Cates said he likes Onslaught, which caused Waid to start choking. Cates then talked about Carnage being a character you can't try to understand, then he plugged Absolute Carnage to be released in August. He also said he disagrees with the opinion that the Joker is Batman's opposite and that instead he thinks Lex Luthor is. He feels Lex is what Bruce Wayne would have become if his parents lived.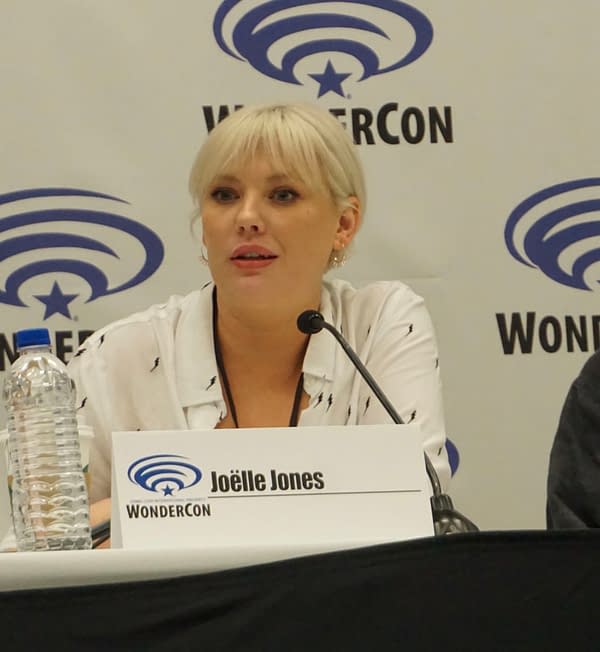 Cates asked Waid where Magog came from, and Waid said that was easy, Magog was literally if Rob Liefeld drew Captain America. Waid talked about one of his favorite thing to do is mix and match, for example pitting Captain America against Carnage. Jones was asked whether she thought Catwoman was a hero or a villain and she said, "She is what she has to be."
An audience member asked what their favorite line was that they wrote for a villain. Cates said his favorite line was censored, and it was a recent issue where Eddie Brock was asked if he wanted to meet his god and the line that was censored was Eddie saying, "I met my god, and he's a dick."
And those were the highlights from the panel. No big announcements, just fun.
For further musings from Joshua Stone you can follow him on Twitter @1NerdyOne.