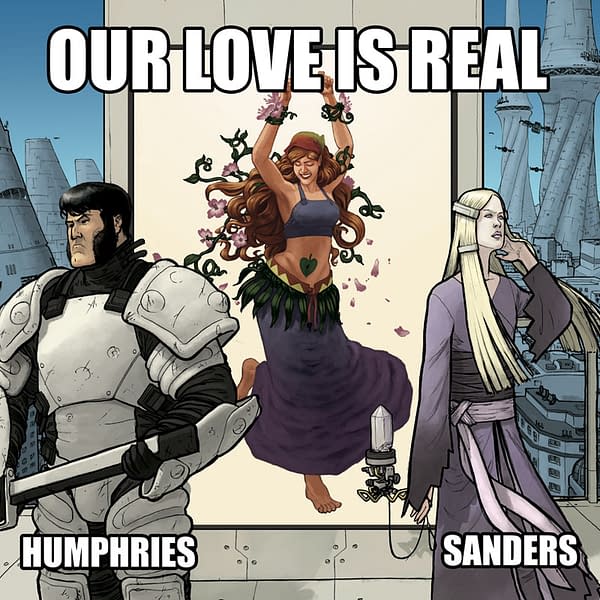 Yesterday, the three hundred copies of Bleeding Cool-picked Our Love Is Real #1 went on sale to an instant sell out. Stores reported restricting sales to one per person, and turning away orders for multiople copies on the phone or online.
Meltdown Comics tweeted;
Only instore sales for Our Love Is Real at $3.99 Sorry peeps wanting 20-60pcs at a time shipped out of state
Ok. 8 more copies of Our Love is Real just got put out on the store shelves. 1 per peep. Walk in only. $3.99 Buy it, Read it, Flip it!
There hasn't been this much demand for a comic book featuring bestiality since, well, when Supergirl's horse Comet turned human and became her boyfriend. Yes, that did happen.
Anyway, a copy has just sold on eBay for $40, from the original cover price of $3.99. I think that's a record jump from the time of release to joining the Forty Dollar Club.
And now, the day after release, I've been told that, yes, there will be a second print, also restricted to 300 copies, with a new cover (above), the "Vegisexual Edition".
Start your speculation engines again! The book is still available as a download, and second prints can be preordered now at ourloveisrealcomic.com.
Enjoyed this article? Share it!