Our Super Adventure by Sarah Graley Joins Rick & Morty in Oni Press January 2019 Solicitations
Oni Press brings Sarah Graley's webcomic Our Super Adventure to print with first volume, Press Start To Begin, solicited for January 2019, bt actually out in March, and quickly follows up with new Rick & Morty and Invader Zim, and more besides…
OUR SUPER ADVENTURE PRESS START TO BEGIN NOV181889
Fans of Kate Beaton and Sarah Andersen will love this collection of the hit webcomic OUR SUPER ADVENTURE by Sarah Graley (Rick and Morty, Kim Reaper)!
Eating too much pizza together. Smelling your cats. Figuring out how to spend your evening when the internet has suddenly stopped working. Relationships are full of sweet and quirky little moments!
Sarah Graley's first collection of the hit diary webcomic Our Super Adventure chronicles two years of these strange, relatable instances, as she navigates life with four cats and one cat-like boy.
Whether it's that feeling of getting the entire bed when your partner gets up before you, or the heartbreaking realisation that the love of your life has burned the microwave popcorn, Press Start To Begin documents all the weird little everyday flashes of shared absurdity that make up a relationship.
In Shops: Mar 13, 2019
Final Orders Due: Feb 11, 2019
SRP: $19.99
INVADER ZIM #39 CVR A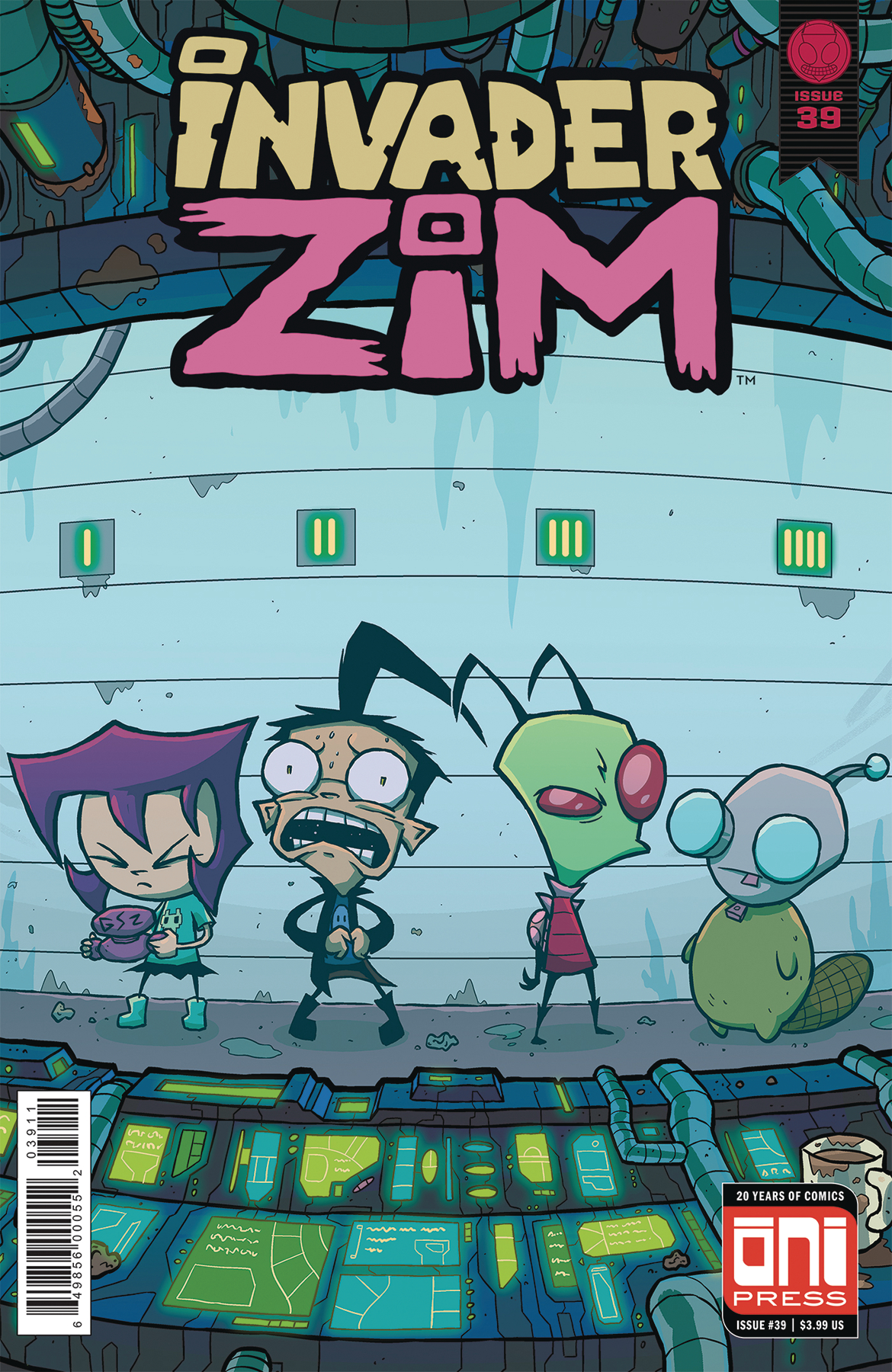 NOV181890
(W) Sam Logan (A) Maddie C. (CA) Warren Wucinich
When an alien ship crashes on Earth, its builders demand to know who is responsible for causing the accident. They have four suspects to interrogate: siblings Dib and Gaz Membrane, a green earth-child just named ZIM, and a green earth-dog named GIR. Only one is telling the truth. But which one? And why? And which one? And why?
In Shops: Jan 30, 2019
Final Orders Due: Nov 26, 2018
SRP: $3.99
INVADER ZIM #39 CVR B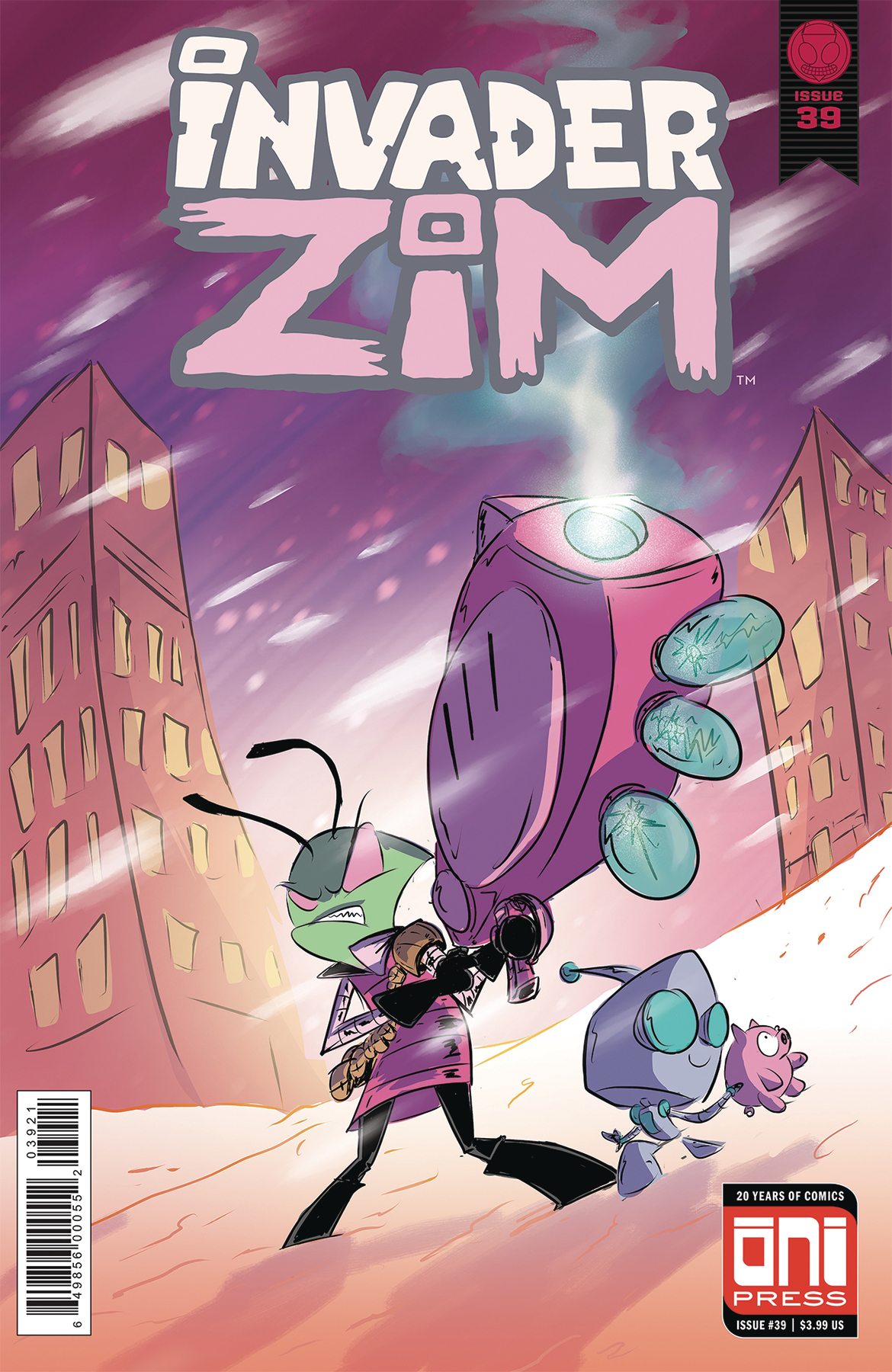 RICK & MORTY #46 CVR A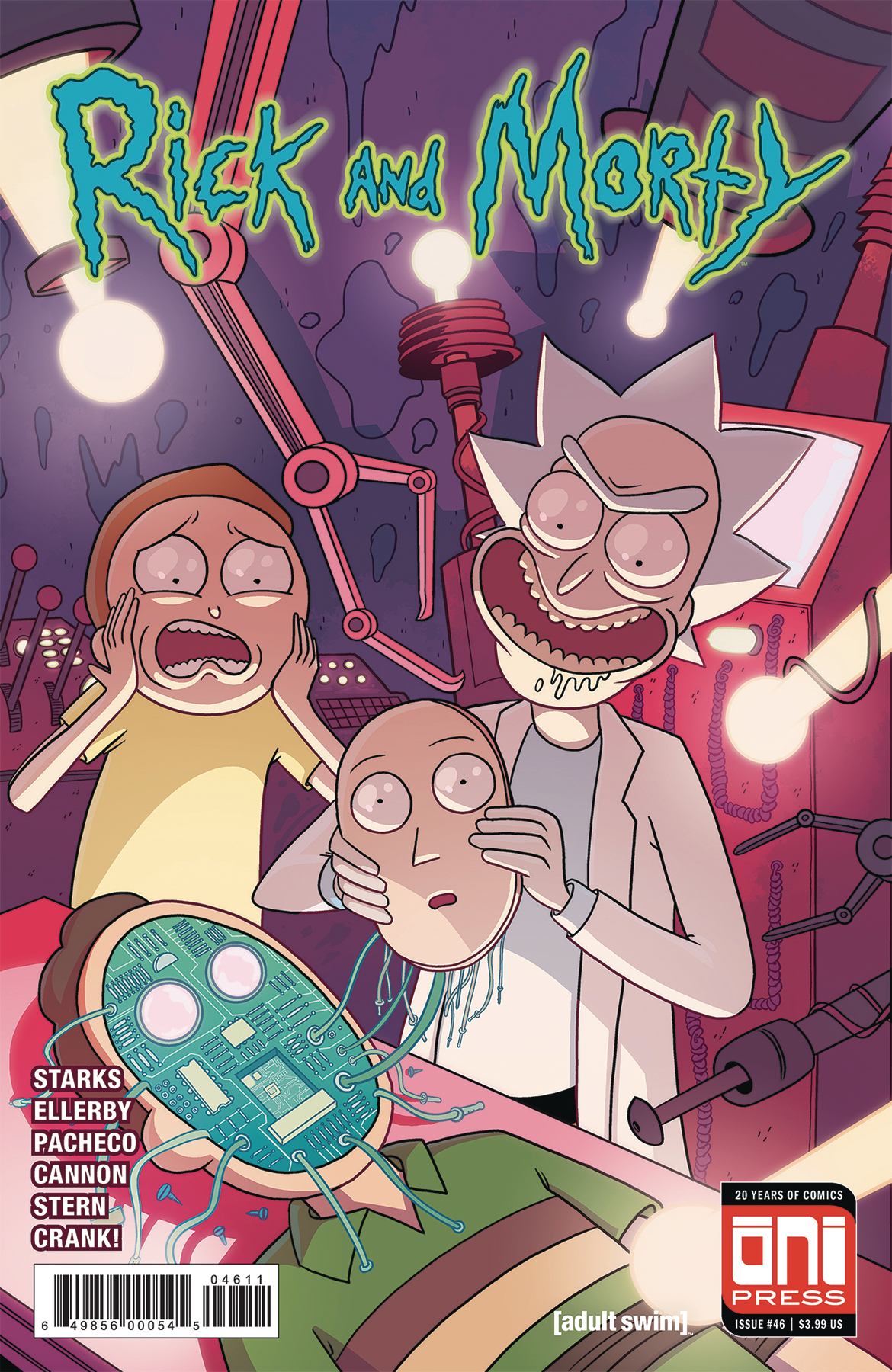 NOV181892
(W) Kyle Starks, Tini Howard (A) Jarrett Williams (CA) Sarah Stern (A/CA) Marc Ellerby
Rick and Morty go to a theme park filled with robots that look like for real people, and exist to fulfill all your carnal and/or lusty needs. Like that show, you know? With the robot theme park. But with Rick and Morty. You get it, right?
In Shops: Jan 30, 2019
Final Orders Due: Nov 26, 2018
SRP: $3.99
RICK & MORTY #46 CVR B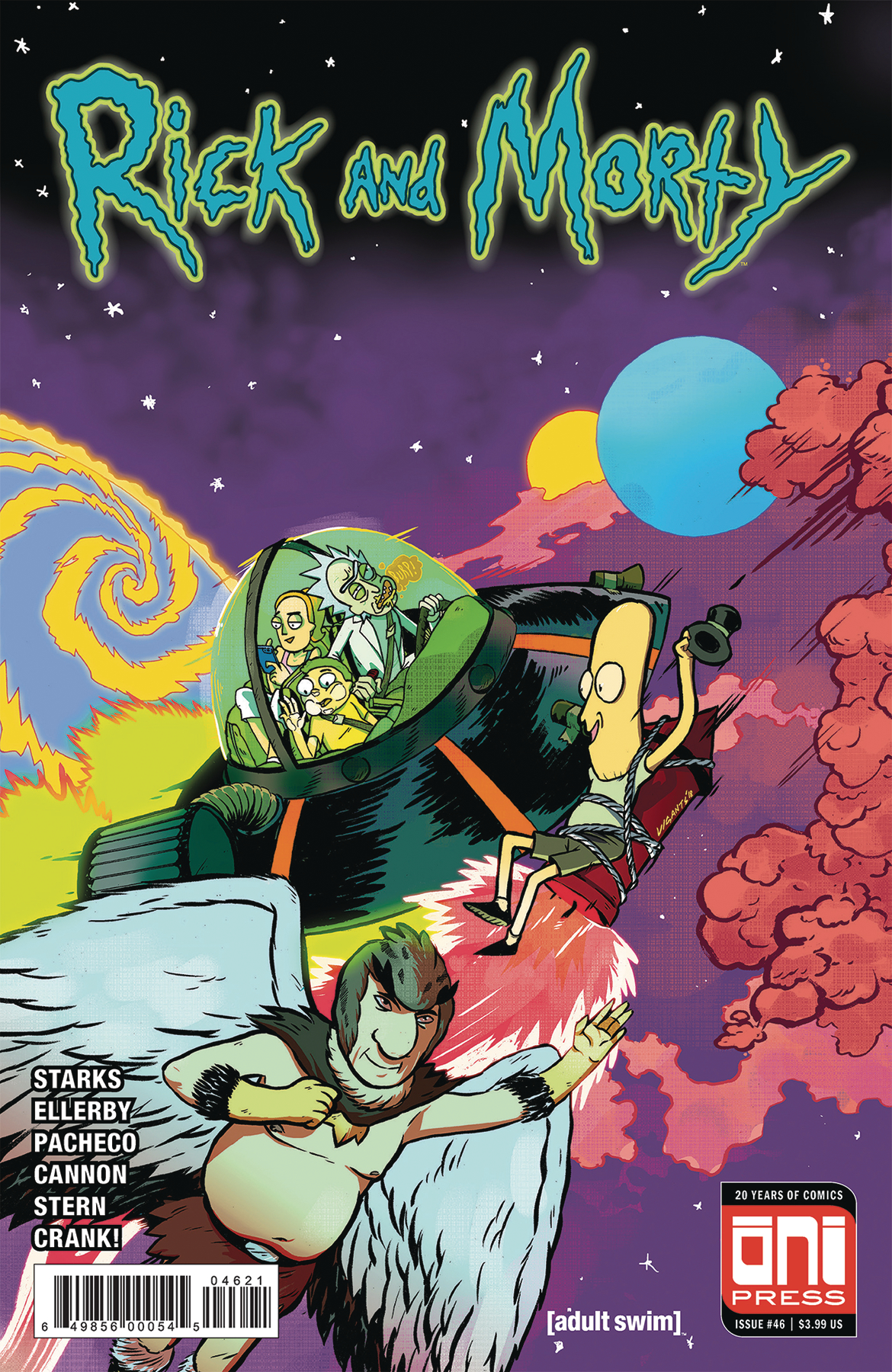 THE BALLAD OF SANG NOV181894
Hit writer Ed Brisson (Old Man Logan, Cable) and newcomer Alessandro Micelli present a homage to Takashi Miike films with THE BALLAD OF SANG, the story of a child assassin raised in violence and out for revenge after his master is murdered. When a mistake on a job brings the wrath of Don Minchella down on him, Sang barely escapes with his life. While Sang swears revenge for his fallen mentor, every gang in the city mobilizes to return him to Minchella… dead or alive.
In Shops: Mar 06, 2019
Final Orders Due: Feb 11, 2019
SRP: $19.99
STUMPTOWN TP VOL 04 THE CASE OF A CUP OF JOE
NOV181895
Portland's best private investigator Dex Parios is back and this time, the case is a real grind. When she picks up a simple assignment to escort a package of highly-prized coffee beans, Dex has no idea that she's stepping into the web of the Barista Mafia and eccentric billionaires with no compunction about using force to get the most coveted coffee around. And to top it all off, her sister is in town. Join Eisner Award-winner Greg Rucka and series artist Justin Greenwood (The Fuse) in this for this new softcover edition of The Case of a Cup of Joe, the fourth case in the critically-acclaimed Stumptown series.
In Shops: Mar 06, 2019
Final Orders Due: Feb 11, 2019
SRP: $19.99
CRETACEOUS
NOV181896
When a Tyrannosaurus Rex is separated from its family unit, it embarks on a harrowing journey to reunite with them before the raw, real dangers of the Cretaceous Era separate them for good. This heart-wrenching story takes to the skies and dives into the sea-and explores everywhere in between-in this research-based, fictional account written and illustrated by Tadd Galusha (TMNT/Ghostbusters 2).
In Shops: Mar 13, 2019
Final Orders Due: Feb 18, 2019
SRP: $14.99
---
---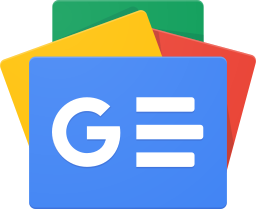 Stay up-to-date and support the site by following Bleeding Cool on Google News today!