LINE Webtoon, the popular digital comics publisher from South Korea has teamed up with Legendary Comics to launch Pacific Rim: Amara, an exclusive prequel comic to the upcoming film Pacific Rim Uprising.
Pacific Rim: Amara is an origin story set in the post-Kaiju Santa Monica, as they follow a courageous young girl named Amara Namani as she attempts to rebuild her life in the wake of tragedy and loss. T
Created by Britsih writer Cavan Scott (Doctor Who) and Chinese writer Zhang Ran (Ether), and drawn by Chinese artist BigN (Night Owl Bookstore; Special Repair of the Village), it is free on LINE Webtoon today.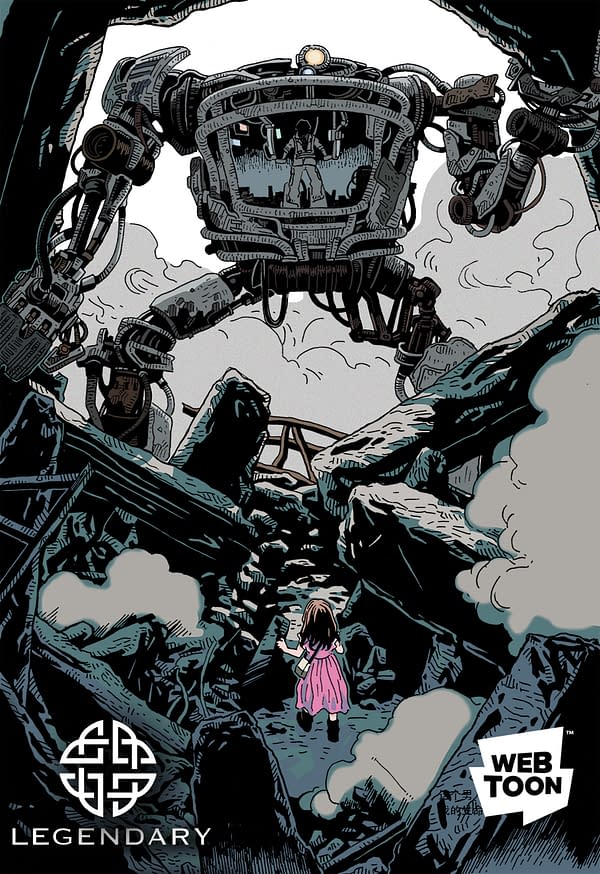 As the Kaiju Wars rage on, Pacific Rim: Amara follows the young heroine whose life shattered when she is orphaned during a devastating monster attack. Fighting to survive as her city is destroyed, she finds shelter with a grumpy mech-inventor named Kai and his closest companion, Hannah. The trio forms an unlikely family in the aftermath of the invasion, looking out for one another and scavenging old mech parts to build their very own Jaeger, a pilotable giant robot with the power to protect Amara from the monsters that took everything from her. On a wild adventure through the destroyed landscape of Los Angeles to find the parts she needs to complete her Jaeger Scrapper, Amara becomes caught up in a dangerous and explosive mech-racing league and finds herself in a race against time to be ready for the day the monsters return. This epic prequel to the blockbuster movie Pacific Rim Uprising exclusively reveals the origins of new Pacific Rim heroes Amara and Scrapper, as well as reveals the courage that rises when the world falls.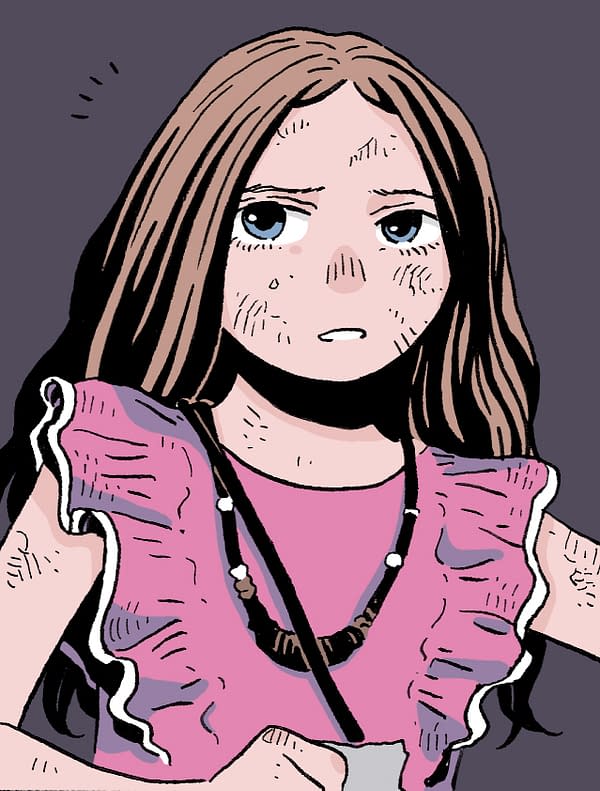 Readers can read Amara's adventure in Pacific Rim: Amara on LINE Webtoon today and every Thursday following. To download the official LINE Webtoon app, visit the Apple App Store and Google Play. Or you can read the first three chapters on your browser right here and right now.
Cavan Scott is the writer of Pacific Rim Aftermath, the official prequel comic to Pacific Rim Uprising. Away from Jaegers and Kaiju, Cavan has written for such popular franchises as Star Wars, Doctor Who, Vikings, Star Trek, Judge Dredd and more.
Born in 1981, Zhang Ran graduated from Beijing Jiaotong University in 2004 with a degree in Computer Science. After a stint in the IT industry, Mr. Zhang became a reporter and news analyst with Economic Daily and China Economic Net, during which time his news commentary won a China News Award. In 2011, Zhang quit his job and moved to southern China to become an independent writer. He began publishing science fiction in 2012, with his debut story, "Ether," winning the Yinhe (Galaxy) Award, as well as the Gold Xingyun (Nebula) Award. His novella "Rising Wind City" won the Yinhe Award and a Silver Xingyun Award. The Windy City, a collection of his short stories, was published in December 2015.
BigN specializes in science fiction and suspense comics. He prefers creating artwork by hand and telling thought-provoking and atmospheric stories. He broke on the scene two years ago and has published a several comics in Man You Magazine, including "Night Owl Bookstore," "Special Repair of the Village," "Invisible Stars of the City," "Forest Deep" and "Monster," to wide acclaim. His comic "Deep in the Forest" won the thirteenth Chinese animation Dragon Award Best comic silver medal. In addition to Pacific Rim, he is working on the graphic novel Clearsky City.
Enjoyed this article? Share it!