Dark Horse Comics has announced plans to bring the wordless young readers graphic novel Baboon! by Spanish cartoonist Pau to North America in 2020. The import should be an easy one since there are no words to translate from the original version published by Escápula. The 120-page graphic novel is set to hit stores in July 2020.
More info in the press release:
MILWAUKIE, Ore. (November 11, 2019) — Renowned Spanish writer and artist Pau (Atlas and Axis) brought to life a completely wordless graphic novel for young readers, Baboon! which will be available in North America for the first time July 2020.

Originally published by Spanish publisher Escápula, Baboon! brings to life a sincere and endearing story all through Pau's gorgeous art. After the death of its adopted leopard mother, an orphaned baboon wanders the wild in search of companionship and a sense of identity.

Luckily for our ape-hero, he stumbles upon the troop of baboons from which he was originally stolen, and falls in love with the troop's head female. The young baboon will do anything to earn the affection of his new love interest and earn the respect of the animal kingdom while he's at it.

The 120-page Baboon! arrives in comic shops July 1, 2020 and bookstore July 14, 2020 for $14.99. Pre-order now through Amazon, Barnes and Noble, and your local comic shop.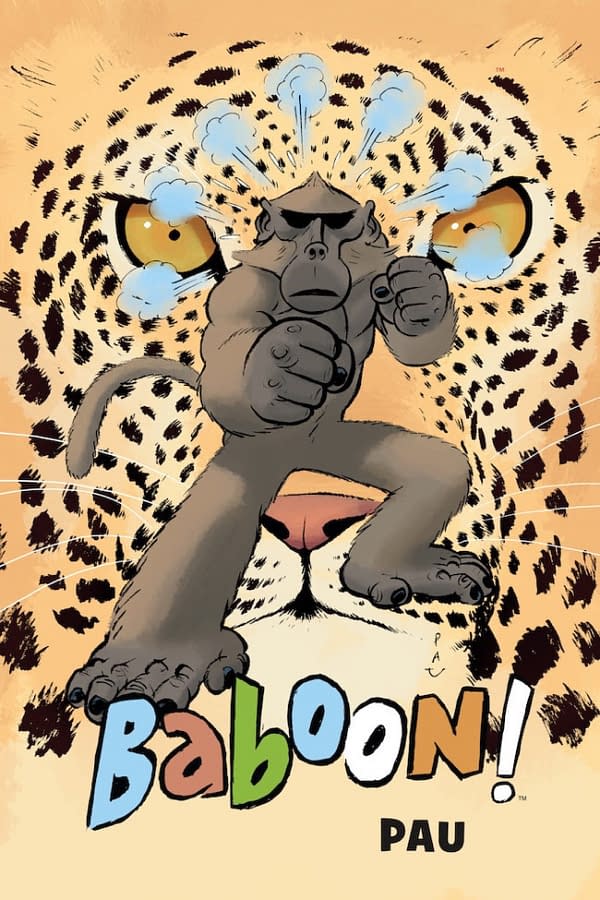 Enjoyed this article? Share it!