Comic book creator Phil Elliott is best known for his small press comics work in the eighties, creating the Fast Fiction comic, and working with Glenn Dakin on the likes of Greenhouse Warriors, Mr Night and The Man from Cancer, which made it into Marvel UK's Strip Magazine. He worked on Escape, The Real Ghostbusters and coloured Paul Grist's, Jack Staff and Demon Nic. Recently his series Illegal Alien with James Robinson for Dark Horse Comics.
This week, he had an interesting adventure. He writes,
The cheek of some people. I've just receive an email containing all my artwork of "The Day the General Came" with just the line… "hi, how is this comic? I have original drawings". I replied that it was my artwork and that it was published in A1. His reply was "I'm not interested in comics how much is it worth and where can I sell?". I've no idea how the artwork ended up in his possession.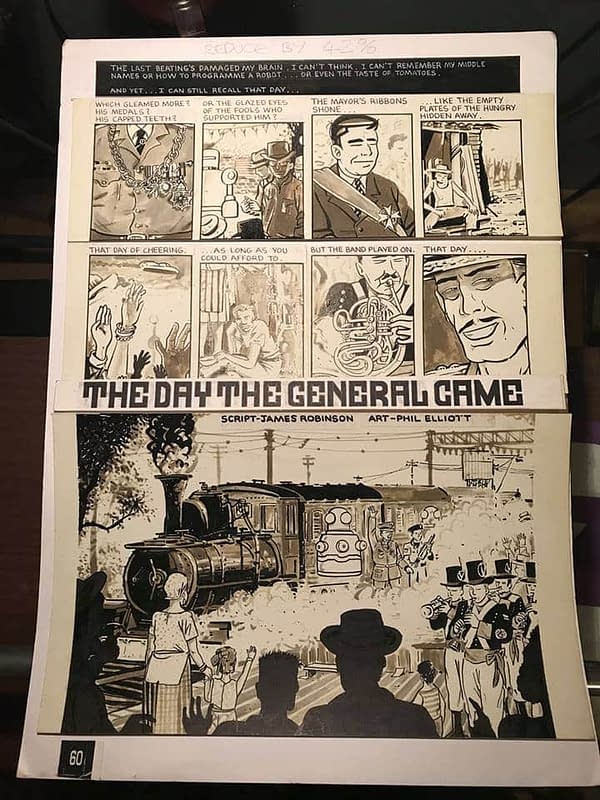 That anger turned around when Elliott asked more questions.
He's replied and said he's working on a renovation on a house in London and his boss found them and threw them in a bin. He says "I decided that too much someone worked on it to throw it away.".
Dave Elliott of A1 Comics replied,
OMG! That was maybe three years ago? Garry moved out of his old place because it was falling apart and they wanted to renovate it. He must have still had the artwork. Garry lost a bunch of his art in the move.
That would be Garry Leach, co-publisher of A1 comics with Dave. Phil filled us in with the latest,
This is his latest email… "Sowing after the residences that were in the attic the previous owner of the house was Garry Leach, but I'm not sure. Thank you for the information."
And there was more to come.
 As I thought he's Polish and is back in Poland at the moment. He sent me this photo which looks like films from A1.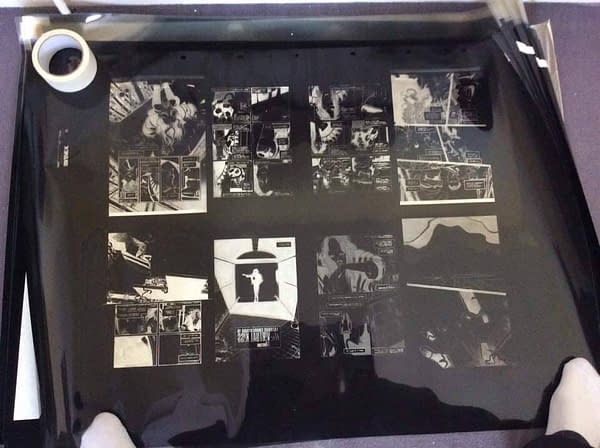 With Dave replying,
Phil, those are films for Lazarus Churchyard. Old Tundra files. Jeez, I wonder what else he has?
That would be Lazarus Churchyard by Warren Ellis and D'Israeli. The plot thickened, with Phil confirming
He says that there were no other drawings just some comics.
And Dave replying,
Phil, I'm betting they were my comics. No wonder Garry couldn't find them…
Always nice to find comic book artwork and materials saved from destruction…
Enjoyed this article? Share it!