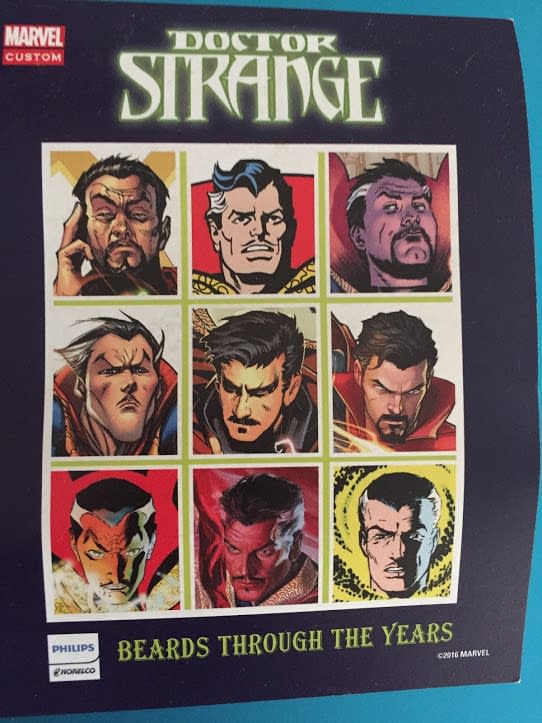 Given away at San Diego Comic-Con,  Philips Electric Razors appears to be one of the first major licensees of Doctor Strange, though specifically of the comic book rather than the movie imagery…
Also, this is totally more about moustaches than beards. Often Doctor Strange doesn't even have a beard.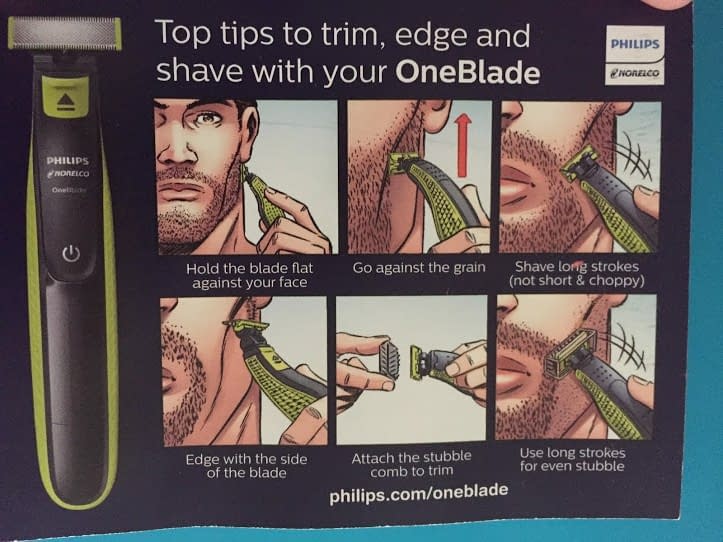 Unless you count Clea.
Enjoyed this article? Share it!