A long time ago, it was believed that Gail Simone and Ethan Van Sciver were to create a Plastic Man series. Possible alongside a Composite Superman storyline. It didn't happen.
Now, courtesy of DC Comics PR department and media partner Syfy, we have the news that Simone is creating a new Plastic Man series spinning out of The Terrifics with Adriana Melo, who has worked with Simone on Birds of Prey and Rose & Thorn.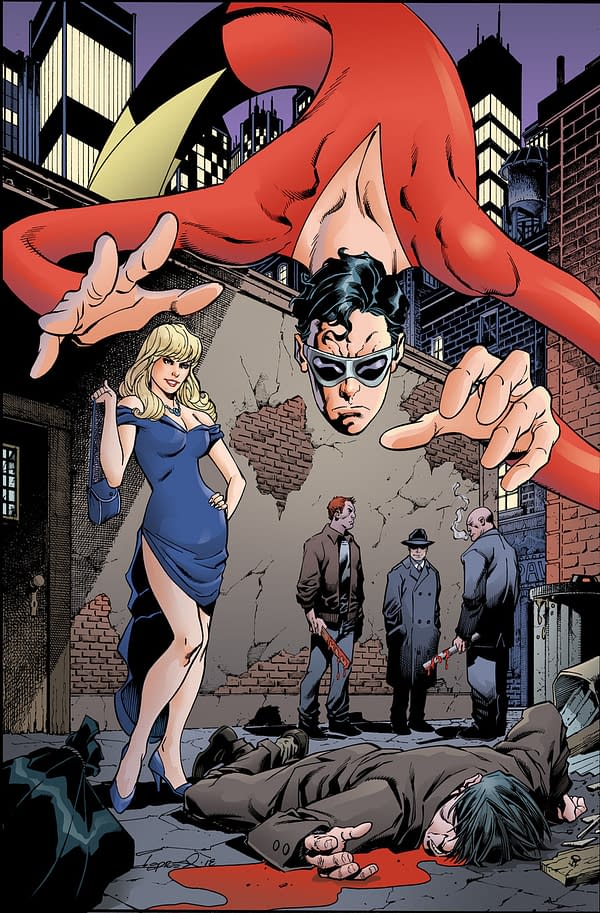 The six-issue series will have covers by Adriana Melo, Aaron Lopresti, Amanda Conner, and more. And what's it about?
First of all, nobody knows that Eel O'Brian is Plastic Man. The Justice League, the bad guys don't know, no one knows. And he ends up finding out that a group of the smartest super villains in the world have gotten together. And no one believes him. They just think he's bonkers. Basically it's up to him to stop this group from world domination.

So just imagine the smartest villains in the DCU and you can probably come up with some of the cast members of this story (laughs), as well as some new characters that I've created too, including one in particular that I'm completely in love with and I hope will stick around for awhile.
A very flexible approach…
Enjoyed this article? Share it!